There's really two things I eat for breakfast regularly. I'm pretty boring and pretty basic. It's almost always eggs or cereal with milk. Eggs are broken yolk, over hard- basically, cook 'em until they are rubbery and then I'm happy.  With cereal, plain is where it's always been for me.  One of my favorite cereals since childhood and even today is Cheerios.  I eat them for breakfast and I eat them for snacks on the go.  I love them.  My family loves them too.  Some of them like Honey Nut Cheerios more than the classic version, but me? Original.  The classic. That ever familiar yellow box. When Cheerios reached out and asked if I'd like to try their new Cheerios Protein, I was willing, although the 5 year old deep inside my head was all "I'm not going to like it as much as my yellow box variety!"
Cheerios Protein. There are clusters of Oats & Honey, and Cinnamon Almond. Clusters of crunch.  Clusters of yum.
Move over, regular Cheerios. You've been replaced.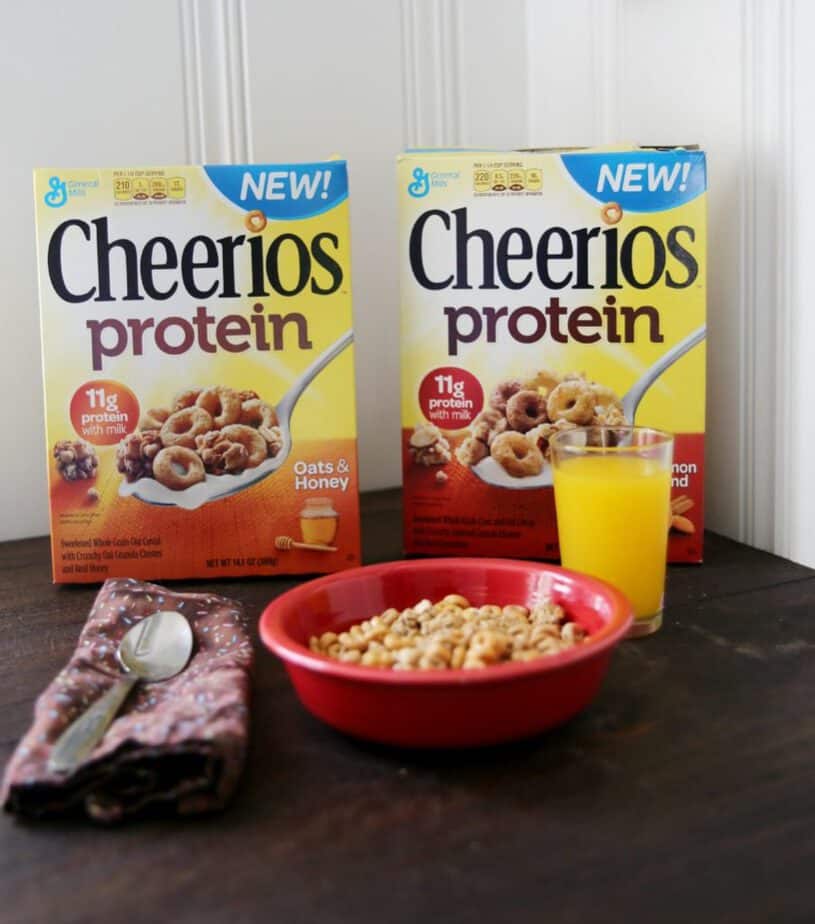 Who doesn't want more protein for breakfast (ok maybe kids don't, but adults, we have to pay attention to things like this!) ? We have a really busy schedule in the summer, with swim team practice, tennis lessons for the kids and then swim and dive lessons.  All daily.  We need a GREAT start to our day even in the summer to keep our energy up! During the school year, my kids are early risers, and they are done with breakfast by 6:30 am.  Their lunch waves aren't until 11:40 and later at our school, so I really try to make sure they have a great breakfast every day.
Three ways to enjoy Cheerios Protein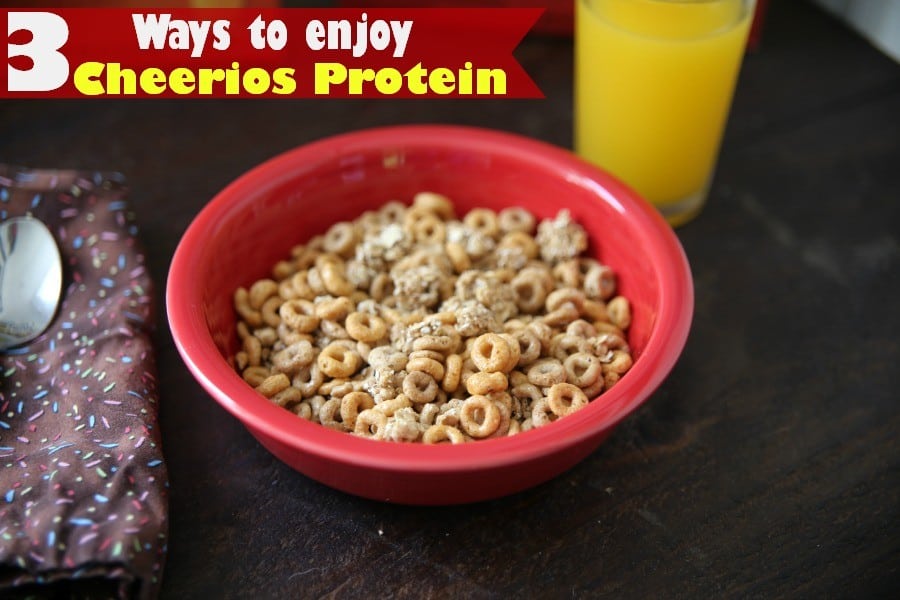 In a bowl with milk (Note: Tastes amazing with Silk Almond Milk!)
On top of a bowl of yogurt (Yogurt is all of our mid morning snack in this family, and the kids will be happy to have some of these to sprinkle on top for their snack at school.  We are all about the crunch in this house, and Cheerios Protein delivers on that).
Plain as a snack (My favorite. The kids and I have been packing these in our snack bags for the pool almost daily. So good).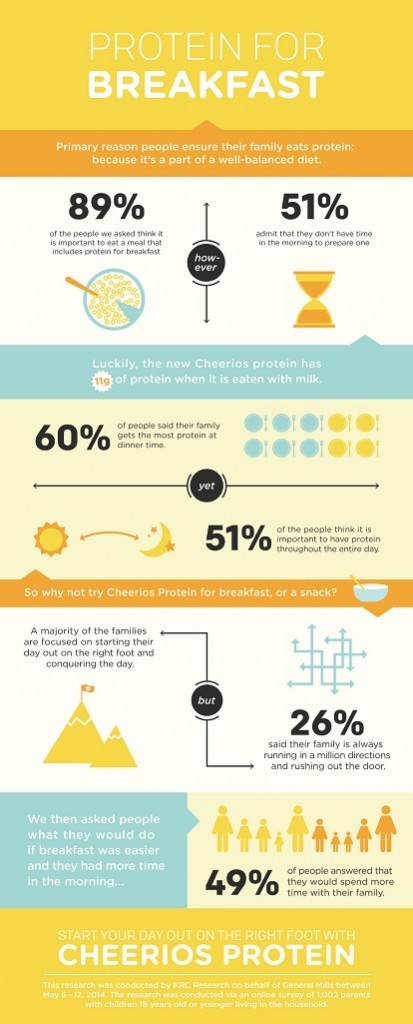 So why am I so excited about the new Cheerios Protein? Well, getting this family going in the morning means that I need to get going. I need the protein and energy as much as the kids.  We ALL need it.  More protein gives us the energy to do what we need to do and keep our bellies full! So many parents (even me, at times) don't feel that their familygets enough protein in the morning. 2 out of every 5 see the time it takes to make a protein-rich breakfast as a barrier, making way for Cheerios Protein as the time-saving solution. Sure, a big spread would be nice, but it's rare for anyone to have the time to make that kind of breakfast let alone sit down to eat it these days.
While 9 out of ten (89%) parents see the importance of starting the day with a protein-rich breakfast, half (51%) admit there isn't time to prepare it. We all have places to be and things to do.  It's how our society is.  Having cereal that's giving me- and the family- an extra boost of protein in our cereal means we're heading off to those places prepared for the day (at least, our bellies are) with enough fuel to last the morning.
Have you tried the new Cheerios Protein? Which is your favorite?
This post is brought to you by our friends at Cheerios.  Opinions are my own.