Back to school, back to school, back to school.  Seems like it's a never ending rush this time of year that leaves everyone worn out.  The initial back to school craziness is out of the way but that just means the start of extracurricular activities.  We have two middle schoolers who do both band and sports (every sport they can) so the craziness is at an all time high.  They also spend two nights a week with their dad who lives 40 miles away from school and that means much earlier mornings.  What all this means is that for their health, it's key that they not only get a good amount of sleep but that the quality of that sleep as best as possible too.  Thank you to Element Mattress for providing quality mattresses for both of our middle school children as part of this post.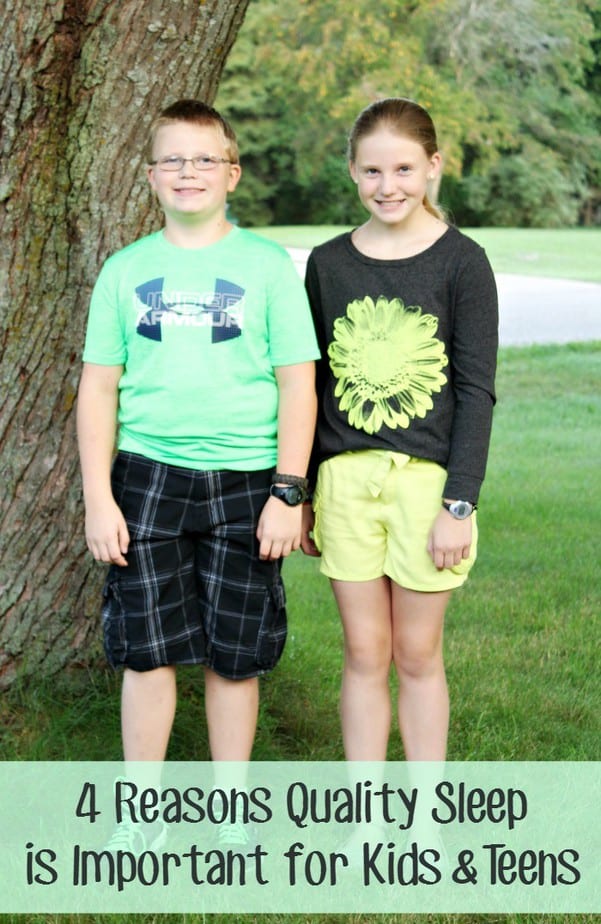 4 Reasons Quality Sleep is Important for Kids and Teens
Not Enough Sleep Is Bad for Their Health
Not enough sleep causes kids to be run down.  Insufficient sleep can affect the immune system causing kids to become more vulnerable to illnesses.  Lack of sleep can also put kids at a higher risk for obesity, diabetes, and even heart disease.  Lack of sleep can even cause kids to be more prone to acne.  Misdiagnosis of ADHD is related to lack of sleep as well.
Quality Sleep is Critical for Learning
Not having enough sleep limits a child's ability to learn and concentrate.  It makes it more difficult for them to listen, to solve problems, and to remember important information.  Sleeping is critically important to the development of brain functions.  When a child is well rested it is easier to manage moods and impulses so they can focus on school work.
Good Sleep is Important for Growth
The growth hormone is secreted primarily during deep sleep.  I sometimes am positive that my toddlers especially look so much older when they wake up!  Studies have shown that children with deficient levels of growth hormone sleep less deeply than average children.
Quality Sleep Reduces Risk of Injury
I mentioned having 2 kids who are active in band and every sport they can participate in.  They also seem to never slow down outside of school and extracurricular activities.  Kids are clumsier when they are tired – I've seen this first hand.  Research has shown that kids who aren't getting enough sleep are more prone to injuries.  They tend to be more impulsive, setting them up for accidents.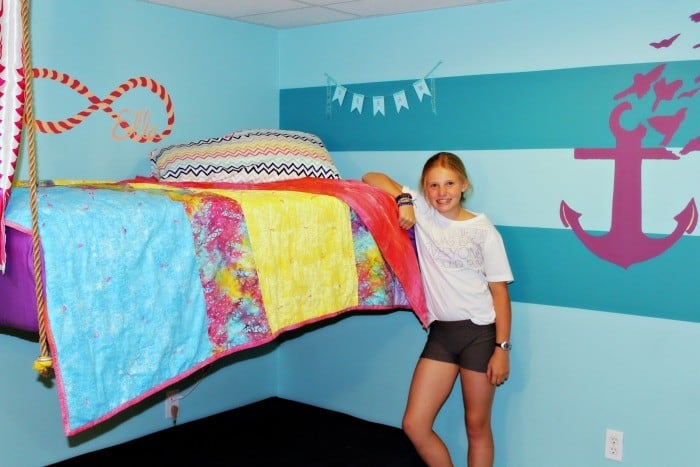 The next question for us was how can we help our active kids get better quality sleep.  There are several things that help kids sleep better.  Create a solid bedtime routine, remove allergens from their bedrooms, limit screen time before bedtime, and make sure they have a good sleep environment that includes a good quality mattress.  We decided it was time to look for something different for the kids than those second hand mattresses they've been sleeping on to help them get the best quality sleep possible.  What we found was the Element mattress.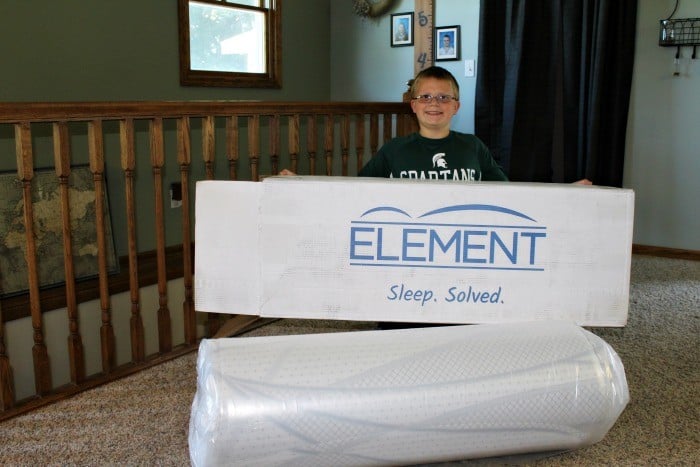 The Element is a foam mattress, but it's also much more than that.  It features 4 different layers that each do their part to ensure that you get a great night's sleep, every night, night after night.  The first layer is a durable high density support form that will hold its shape for years to come.  That's topped by a layer of foam designed to prevent the overheating common with memory foam beds.  Next up is a layer of foam that has a quick response time, meaning that it won't "crater" like many foams do, making it difficult to change positions or rolling you back to the position you just shifted out of.  All of that goodness is topped by a hand sewn (really!) mattress cover that promotes air circulation, fights heat buildup and wicks away sweat and moisture, helping to keep you comfortable, all night long.  Best of all is that this goodness is 100% made in the USA.  Grand Rapids, Michigan has long been known as the furniture capital of the world and for good reason.  The craftsmanship and loving attention to detail shines through in this mattress and it shows in a no questions asked 100-day free trial along with a 10-year warranty.
The mattress ships like you see in the above photo and is easy to open.  Our kids thought it was so much fun!
They also offer a variety of mattress toppers, pillows, and other products to compliment their mattresses
You'd think all of this would mean a mattress with a premium price tag but American Bedding Solutions' roots working with non-profits means they are well aware that most people don't have all the money in the world, even for something this important.  They are also offering a special deal for the readers of This Mama Loves.  When you use the code "mamaloves" at checkout you will get $100 off any mattress purchase and it will be shipped straight to your door, usually arriving within 3-5 business days.
Element also offers a layaway plan that is safe and easy to use with as little as 20% down and 6 months no interest, also available at checkout.