My whole family is enamored with Minions. It started with Despicable Me, and when we saw Despicable Me 2 in the theaters, well, we laughed until our sides hurt.  Now that the new film is available for purchase, we'll be able to watch and watch it again and again. I actually took one of the toy minions we have to Seattle with me- he even had his own hashtag, #MicrosoftMinion!  The kids were going to miss me, so I took something with me that they'd love to see and snapped pics everywhere "we" went.  He's a well traveled minion, that's for sure.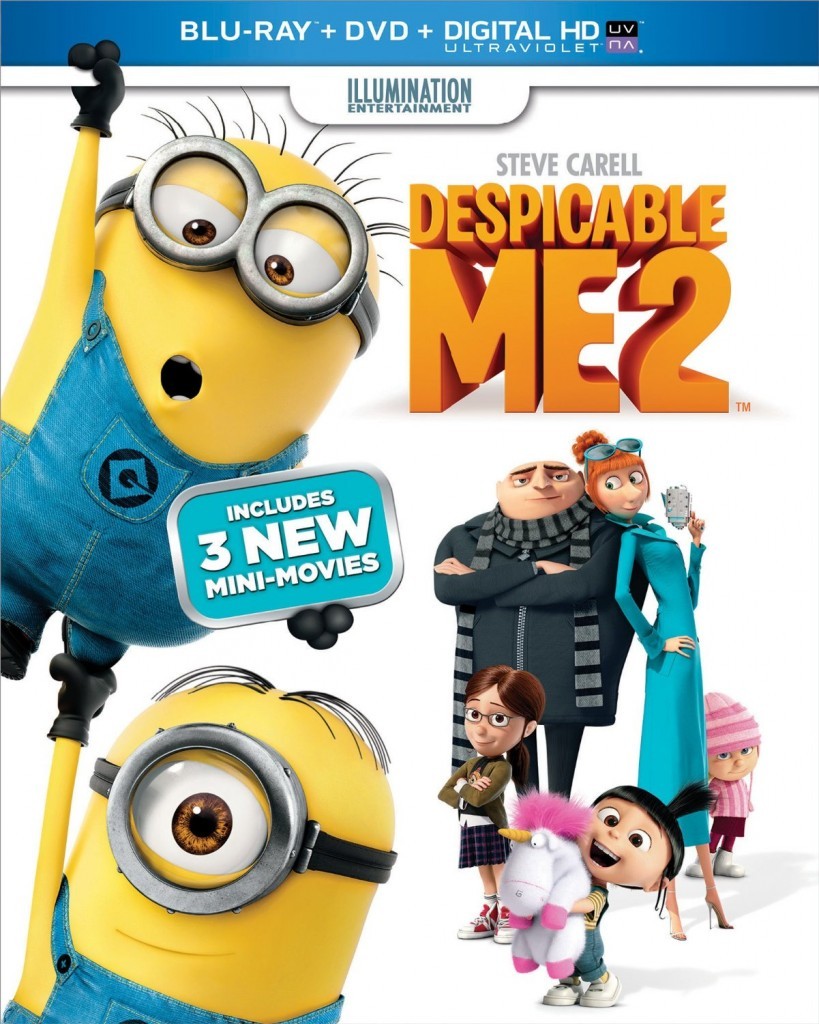 Reason #1
The Minions.  Many of us fell in love with the banana loving, raspberry blowing Minions in the original Despicable Me movie.  This time, they are a big part of the movie, and make it  even MORE hilarious!
Reason #2
Gru likes a lady.  He's a billion kinds of awkward but you want him to have a happy ending.  It's cute, and it's funny.
Reason #3
Gru gets to deal with boys around his daughters
Reason #4
The "Puppy" Mini Movie.
Reason #5
I haven't met anyone at all who hasn't laughed and laughed through this movie.
Reason #6
The girl gets the guy.  The guy gets the girl.  Call me cliche but I love happy endings.  The guy no one thought was lovable. 🙂
As a bonus?  Get the Despicable Me 2 Operation Game.  It's the same Operation fun we all had as kids, but it's done Minion style.  We love it.  (And as an aside, our kittens ate the fart-blaster piece from it, so I had to call Hasbro and politely ask them if they could maybe replace our Fart Blaster.  Which made the customer service rep AND me giggle a lot. She did send it).
Have you picked up your copy of Despicable Me 2 yet? There are some fabulous sales around – including 43% off at Amazon right now!