So you thought you may like to take an RV vacation this summer? The idea of hitting the road with your family seems like a great way to spend a few weeks, a month or maybe even the entire summer? Well, you are among a large number of baby boomers who are doing just that. With renting or owning an RV becoming more realistic for consumers, it just makes good sense to vacation this way. If you are on the fence about the whole idea, here are five great reasons you should take the plunge!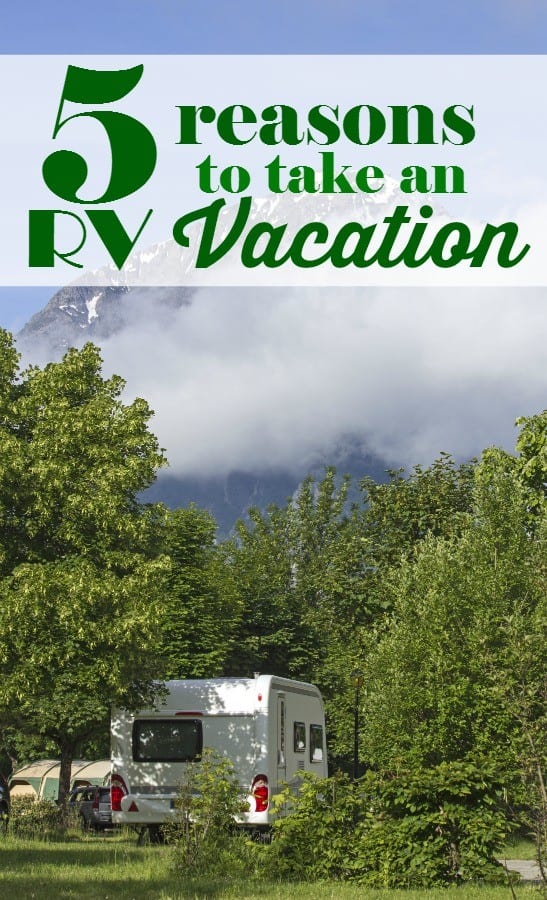 Five Reasons to Take an RV Vacation
Getting Back To Nature:
If you want to commune with nature, an RV is an excellent way to do so. You can visit national parks, see historical landmarks, hit the water in a canoe, go hiking and so many other things. The possibilities really are endless.
Campgrounds:
There are a ton of campgrounds and RV parks that are set up to allow you to stay overnight, a few days or longer. Many of these have swimming pools, places to hike, fish or even play golf. Financially, a campground is an affordable place to stay as well.
Family Time:
If you want to reconnect as a family, there is nothing better than hanging out and hitting the road. If the idea of spending a vacation is close quarters does not scare you, an RV is a great way to travel. Because you can find an RV in many sizes, there is certain to be one which can comfortably accommodate your family.
Affordability:
Compared to staying in a hotel, often times an RV can be an economical way to go. Campgrounds and RV parks have a fee, but it is much less than even the most modest of hotels. For my family, we would need two hotel rooms, so that doubles the cost and I am not crazy about spending even more money than I need to.
Convenience:
There is so much flexibility to taking an RV on vacation. You can stay where you like, when you like and you can come and go as you please. Granted, many parks you would stay in may need a reservation, so bear that in mind.
When it comes to vacation, AWAY is a place that's easy to find and impossible to forget! Just about wherever your AWAY is, an RV can take you there. You can explore, escape, relax, play and just let your hair down and get away from it all. An RV trip with your family make memories for a lifetime.  The folks at the Go RVing want you to discover the many benefits of RV travel.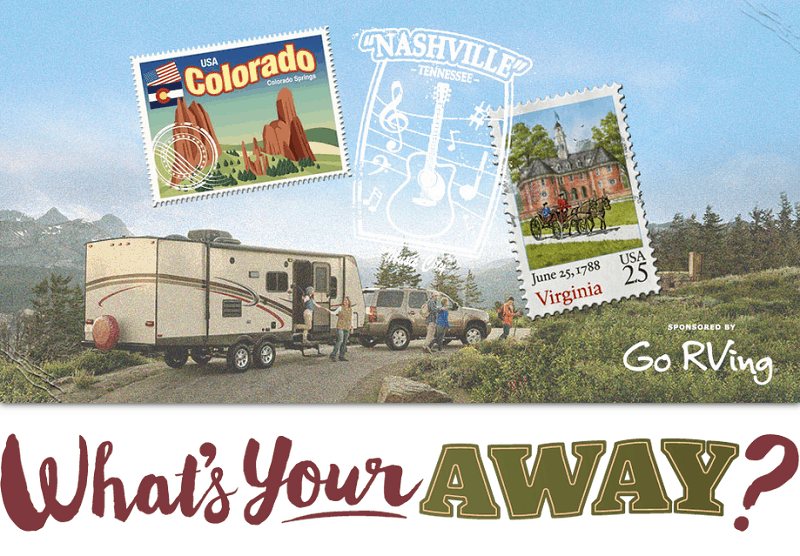 Whether you want to see an amusement park, the beach or one of the great American landmarks, check out the Scholastic Smart Family Travel 10 must-see outdoor vacation spots for families. Another cool thing offered by Go  RVing is their What's Your AWAY? Sweepstakes. To enter, you just need to go to the website and submit a short paragraph of no more than 300 words about an ideal away experience along with your name, email and mailing address. The Sweepstakes begins on 4/1/15: ends on 5/30/15 and one Grand Prize Winner will receive a trip for four (4) to one of 3 vacation destinations as selected by the Winner for 6 days/5 nights of their choice. In addition, the first Two Thousand Five Hundred (2,500) entrants will receive a Scholastic book.
Thanks to Go RVing for sponsoring this post!