Cleanliness is next to godliness but keeping a clean home doesn't have to mean saturating every surface in caustic, toxic chemicals. To the contrary, if you're looking for a way to cut down on toxins in your home, store-bought household cleaners should be one of the first things you eliminate. And tossing those foul-smelling, irritant-laden cleaners under the sink doesn't mean resigning yourself to living in filth. You can easily make effective, all-natural, completely safe cleaners yourself, with just a few simple ingredients. Read on for some of our favorite recipes. This guest post includes five recipes for all natural, safe cleaners for your home!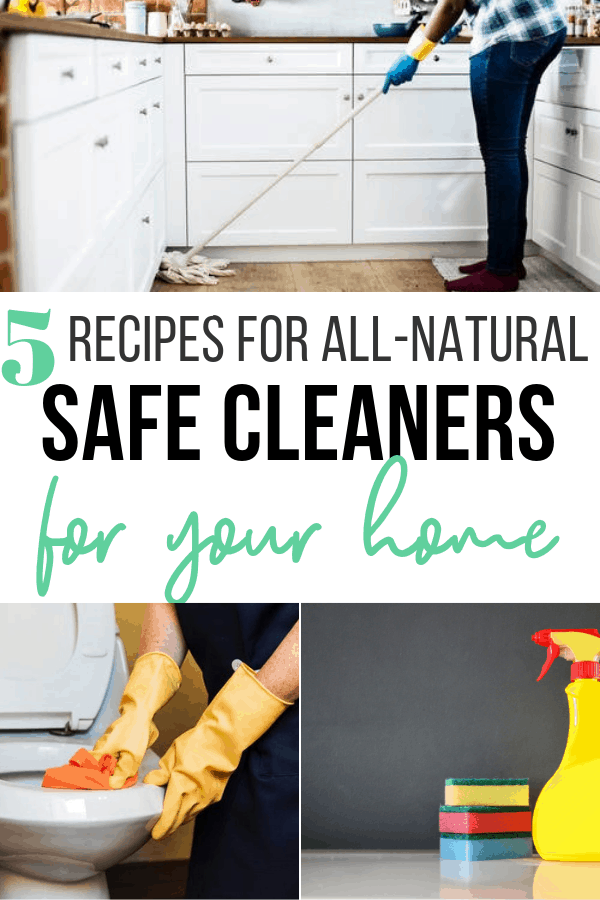 5 Recipes for All-Natural, Safe Cleaners for the Whole House
1) Dishwasher Detergent
Borax is a safe cleaning agent that's also good for killing insects, such as ants. Your grandmother probably used it to do laundry and to clean other things around the home, but these days it's making a comeback due to its safety and efficacy in homemade cleaning solutions, as well as its range of other uses, such as making homemade slime for kids to play with.
Mix two cups of borax with two cups of baking soda, one cup of salt, and one cup of Lemi Shine citric acid dishwasher detergent booster (also safe; citric acid is found in citrus fruits) for use as a dishwashing detergent. Keep the mixture in an air-tight container and use about two tablespoons for each load of dishes. Put some white vinegar in the rinse agent compartment to get your dishes extra clean.
2) Laundry Detergent
As mentioned above, borax is a common ingredient in DIY laundry detergent, and this recipe uses half a cup of it. Mix that with half a cup of washing soda, half a cup of Dawn dish detergent (for stain removal), and four cups of hot water in a clean, empty gallon jug. Shake it well to dissolve all of the ingredients, and then fill the rest of the jug up with cold water. Shake again before each use. Use about a quarter cup for a standard load of laundry, and a little more if your laundry is heavily soiled. For extra stain fighting, rub Dawn dish detergent into stains before washing in cold water.
3) Glass Cleaner
Make your own homemade glass cleaner by mixing a quarter cup of white vinegar, a quarter cup of rubbing alcohol, one tablespoon of cornstarch (to prevent streaking), and two cups of water together in a spray bottle. Shake well to dissolve the cornstarch, and shake again before each use. If you want, you can add eight to ten drops of an essential oil of your choice, for fragrance.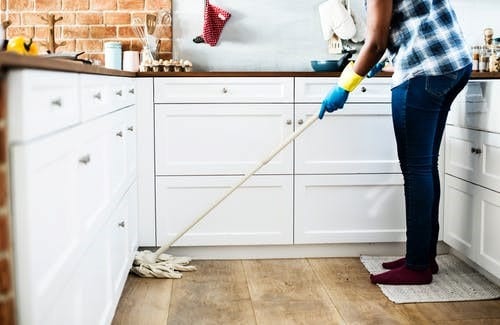 4) All-Purpose Cleaner
Vinegar and baking soda is the Holy Grail of all-natural household cleaning – you can use them to cleanse and sterilize just about everything. You can even use them to unclog a backed-up drain! To make a nice-smelling, gentle all-purpose cleanser, mix half a cup of white vinegar, two tablespoons of water, and ten drops of lavender, lemon, orange, or tea tree essential oil (for scent and disinfectant properties) in a spray bottle. Shake this up to mix well, and then add two tablespoons of baking soda. To use, simply spray it on the surface to be cleaned, and then wipe it up with a cloth.
5) Carpet Stain Remover
To remove stains in your carpet naturally, first sprinkle the area with baking soda and let it sit for about ten minutes, then vacuum it up. This should remove any odor remaining in the carpet. Next, mix one tablespoon of Dawn liquid dish detergent, one tablespoon of white vinegar, and two cups of water. Use a sponge to apply this mixture to the stain. Blot with a dry cloth, and repeat until the stain disappears.
For deep stains or heavily soiled areas of carpet, mix one quarter cup of salt, one quarter cup of borax, and one quarter cup of vinegar to make a paste. Spread this onto the stained or soiled area and allow it to sit until it is completely dry. Then vacuum it up.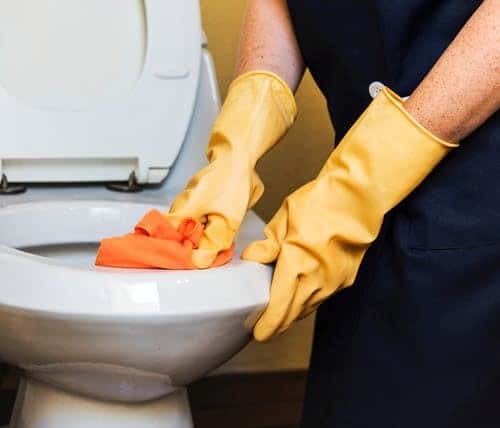 Keeping your home neat and tidy doesn't have to mean using harsh chemicals to clean up your messes. Safe, all-natural cleaners are easy to make and use, so you can take care of your home without worrying about the harm harsh cleansers might do to your family.