Gone are the days when being a plus size meant you had to wear boring clothes that did not really suit you. With the latest acknowledgment of curvy women in the fashion industry, plus size enterprises have seemed to be getting a lot of attention lately. 
Whether it is about gorgeous plus size fashion tops, hot dresses, stylish bottoms, or any other thing, there are a number of different chic choices for plus size women that are available in the market that can help them to rock their style.
This means that if you have not been keeping updates about what's new in this fashion industry, you might be missing out a lot. To help you out with that, here is a list of some of the plus size clothing items that can help you to spice up your wardrobe like never before. I'm going to remind you not to forget about your FEET  when you're updating your wardrobe  those adorable flats that look so cute but hurt your feet? Get some good quality shoe inserts like cushioned heel cups  or so you can enjoy wearing them!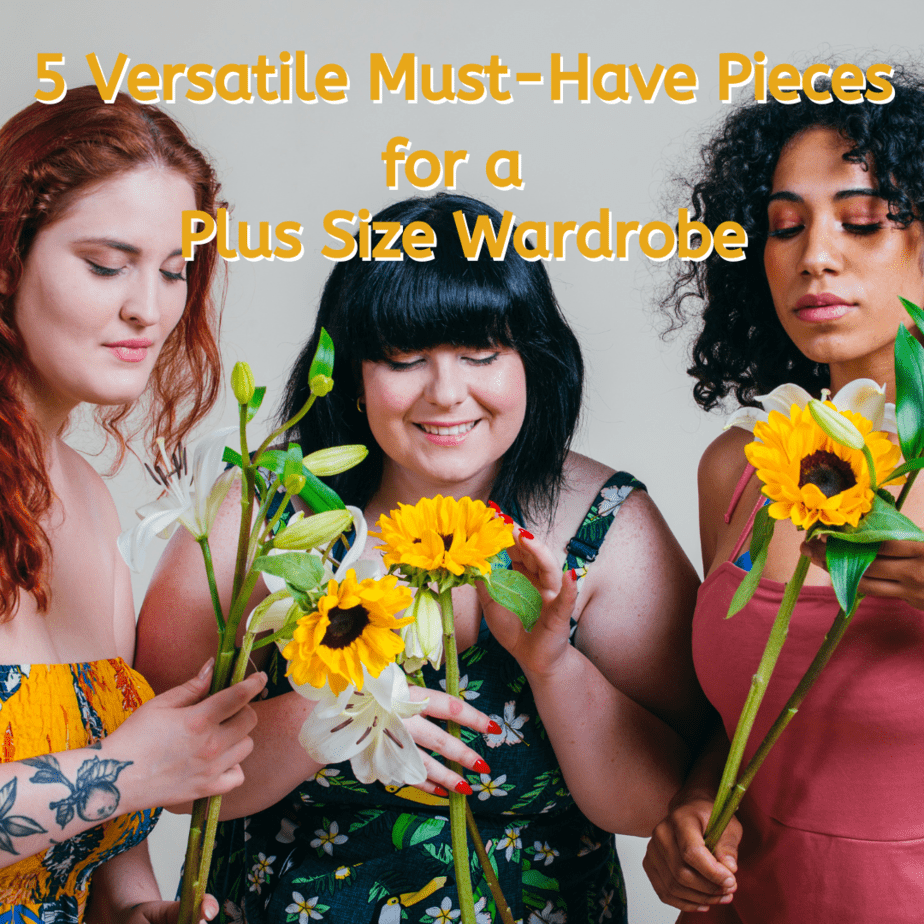 5 Versatile Must-Have Pieces for a Plus Size Wardrobe
Stylish Tunic Tops
One of the hottest fashions of the plus size beauty town is the amazing and ultimately gorgeous style of tunic tops that not only look fantastic but can also help you to highlight your fuller figure and make your fashion sense even more flattering by feeling more comfortable in your clothes. 
The best part about these dapper tunic tops is that they are perfect for curvy ladies like you as they can help you to perfectly fit your curvy body shape and bring attention to the most attractive parts of your body by hiding the ones that you might not be too comfortable with. 
You can simply pair these tops with your favorite kind of jeans during the day and with stylish leggings in the evening to create a different look. You can also enhance the appearance by pairing it up with some stylish accessories and Haute shoes. 
Chic Wrap Dresses 
Another one of the latest trendy clothing styles that are getting loved by most plus size women is the ultimately gorgeous style of the wrap dress, which means that if you have not really tried this clothing until now, this might be the time to invest your money in the right place. 
A wrap dress is preferred for curvy women as it helps them to highlight the smallest region of their body, which is their waist. It is also great to embrace your natural sexy curves and make your figure look hotter than any other clothing style. 
In addition to that, another great thing about wrap dresses is that you can simply wear them on any kind of formal as well as informal events, which gives you the liberty to style your dress in various ways on multiple occasions. 
Elegant Tailored Silhouettes
While buying a pre-sized dress might be the most convenient thing for you, one of the clothing fashions that you must try this time to add to your wardrobe is tailored outfits, which are basically neither too loose nor too tight. 
This quality of such silhouettes helps you to add a touch of sexy yet elegant magic to your clothing style. Especially the ones that fit you like a glove will make you feel more confident when you pair them up with unique hair and makeup. 
Although most women with fuller figures gravitate more towards loose clothes, one thing that they might not know is that the boxiness of such clothes would not actually maximize the shape of their body to its complete potential.
Dark-Washed Jeans 
Fitted jeans is the synonym for enhancing your sexy curves, especially when it is a dark-washed one, as they would help you to highlight the most attractive part of your bottom and make your body look more flattering in the right shape. 
If you have wanted to make heads turn over your fashion statement, the dark-washed jeans might be the ones that can help you do that. You can simply pair them up with your favorite dapper tops to create a different look. 
To enhance your appearance even more, you can also try to wear huge-sized waist belts over the top that will make your waist look smaller and let those curves talk. Also, when buying such jeans, remember to get ones with a bit of the stretch to let them perfectly fit your legs. 
Off-Shoulder Shirts
Nothing can be better than a bit of a skin show and letting those shoulders breathe. For this, you can simply get off-shoulder tops that have been loved by many popular style icons and plus size celebrities lately without any doubt. 
You can also get off-shoulder tops or dresses with a deep plunging neckline or a v neck to make things even more exciting and ditch the cliché taboos of curvy clothing. Whether it is about going to a party or about a fine dinner, this kind of clothing style will make everyone fall in love with your glam-quotient.