This is a sponsored post written by me on behalf of Tide® HE Turbo Clean™ for IZEA. All opinions are 100% mine.
  If your house is anything like mine you don't have a set laundry day, rather it is an endless pile that must be tamed on a daily basis. A never ending pile of wash, dry, fold, and repeat…over and over… sigh. So if there are ways to make it easier you better believe I'm in and of course I wanna share the tips with you.  We are in this laundry day battle together, right? Here is our battle plan…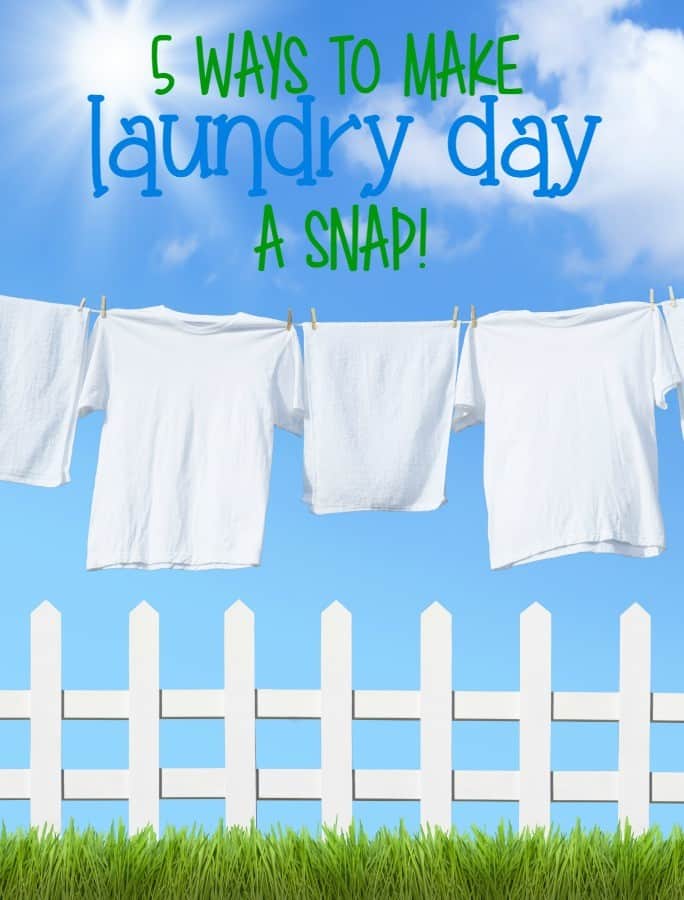 5 Ways to Make Laundry Day a Snap
Pre Sort– Keep a 3 bin sorter in your laundry room to seperate whites, darks, and towels. Try to bring clothes from all over the house here and sort daily to keep it under control.  Train the other humans in your house to use the sorting system- and the dog if he is into laundry organization.
 
Pre-Spray Stains– As soon as a spill occurs go ahead and spray, scrub, blot, or rub that little sucker to stop it from setting in. Don't give it a chance to take hold and ruin clothes. Designate a special spot in the laundry room for those, a shelf, basket, or hooks.
 
Enlist Help– Those little minions who create messes as fast as you clean them? The ones with markers on their forehead and oatmeal stuck in their hair? Yeah them, use them, even toddlers can pickup scattered dirty clothes and bring them to the laundry room. Make it a game, they will never even know they are helping.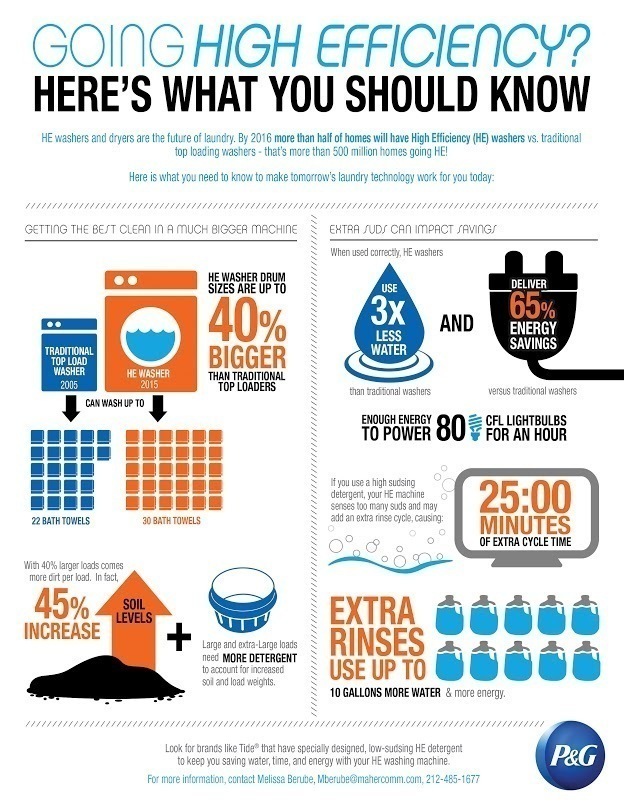 Use TideⓇ HE Turbo Clean-  One thing that may be putting a wrench in and slowing down laundry day is extra suds. TideⓇ HE Turbo Clean uses a quick dissolving Smart Suds technology that help prevent HE machines from using unnecessary additional rinse cycles- up to 25 minutes of cycle time! More capacity than a traditional top loading machine means that your wash can have up to 40% more dirt- ick! The majority of HE washing machines have considerably larger drums (40%) than your standard traditional machine, that adds up to about 32 pounds of laundry per load! To clean all that you need the right tool err detergent for the job. You can grab it any formulation you prefer- Tide Ⓡ liquid, TideⓇ  Pods, or the TideⓇ powder.  HE washer manufacturers recommend the HE Turbo Clean formula as their #1 choice for clean. Always follow dosing instructions and match your load and soil level with the correct amount of detergent to get your best results.
    

Watch the What's Up Moms Video– These ladies crack me (and my kids up) they have their own channel on Youtube where they offer great advice and comic relief that will help you get through the stinky socks and pizza covered t shirts.  Right now they have teamed up with TideⓇ HE Turbo Clean to conquer the laundry! Check them out and see how they plan to do just that…
​