I know there are many of us who would very much like to bulk up the savings accounts we have.  For a rainy day, emergency, vacation, splurge, appliances- the possibilities are endless.  So I thought I'd share a 52 weeks savings challenge with you all to get ALL of us thinking about just how much we can actually save with an actual plan! This weekly savings challenge isn't hard- and even if you end up editing it and changing the numbers- before you do, look at the spreadsheet closely and really think.  I was kind of "meh" maybe about the whole thing but then I got to thinking.  We want to add on to our home.  So why NOT challenge ourselves to save a little each week and add to that addition pool faster?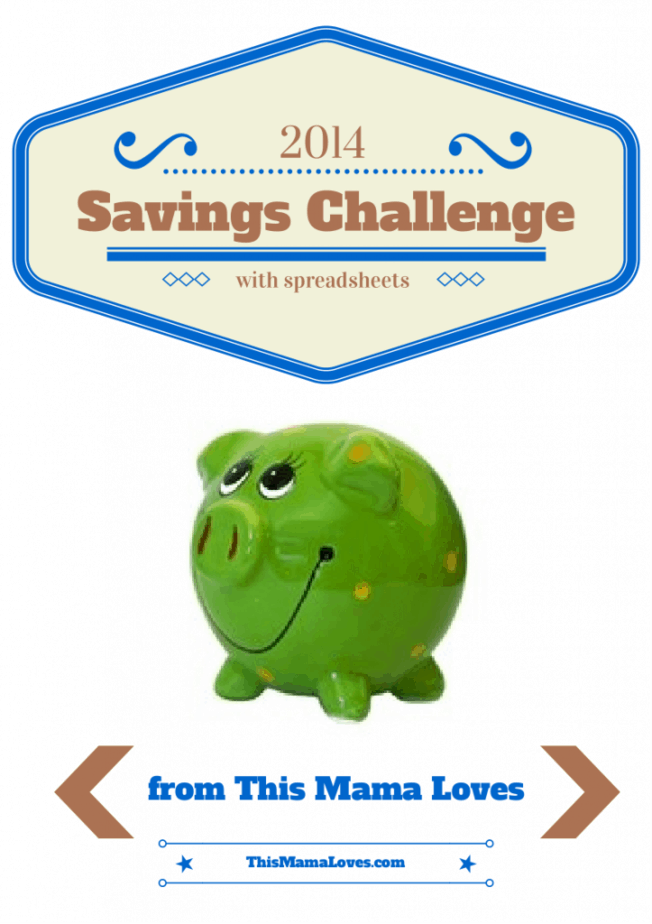 Here's an image of the spreadsheet, but you can download the entire 2014 easy savings challenge FREE right here!! I think I want to do the reverse weeks, so we'll be starting high and ending low.  My husband auto-deposits $25/week into a savings account we don't ever touch for "just in case" and that has grown so fast for us- so now we want to see what else we can do!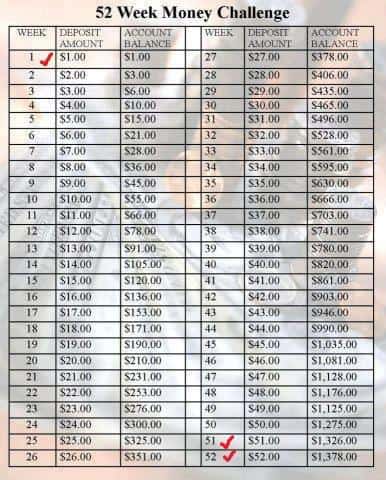 How do you bulk up your savings? Have you done a 52 week savings challenge?