This mocha mint brownies recipe is brought to you by our friends at Lunchbox.  
Here we are a few days past Christmas and I'm at the point that if I see another candy cane I may cry.  We've crafted with them but we still have so many left….it's making me crazy.  SO I decided, why not have a little baking fun and MAKE something yummy with those candy canes?  I was also enjoying some coffee while I came up with this and it occurred to me that so many of us love a peppermint mocha latte and why can't we have that peppermint mocha latte flavor at home, in a yummy brownie form? And so….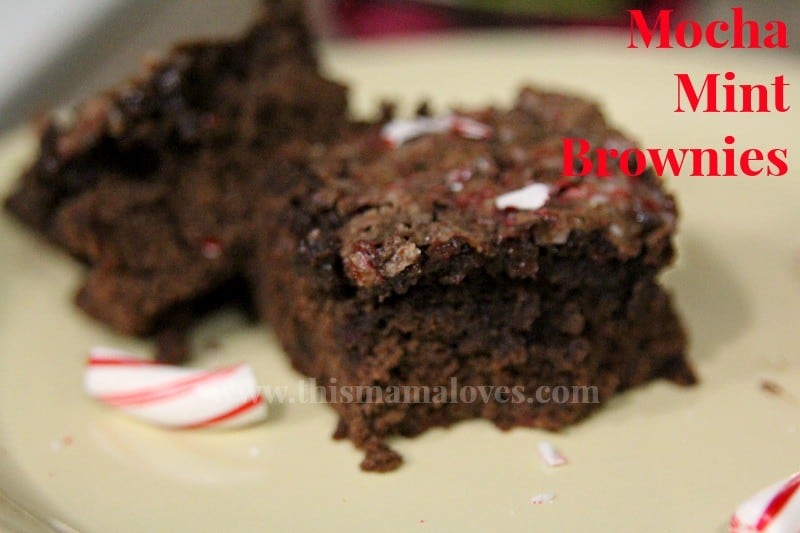 I give you my Mocha Mint Brownies Recipe.  If you don't want to make them from scratch, I won't judge. You'll just need to follow the box instructions and add the brewed coffee to the mix instead of the water, and add the crushed candy canes as directed.
Mocha Mint Brownies Recipe
Author:
Prep time:
Cook time:
Total time:
Coffee and crushed candy canes add a fun twist to classic brownies
Ingredients
1 cup butter, softened
2 cups brown sugar
2 eggs, lightly beaten
2 Tablespoons coffee (We use Gevalia Mocha Latte K-cups)
1 cup all-purpose flour
1 pinch salt
1 cup unsweetened cocoa powder
2-3 crushed candy canes
(OR, make it way easier on yourself and buy the box mix)
Instructions
Preheat the oven to 350 degrees
Mix the butter and brown sugar until smooth. (I use my mixer)
Beat in the eggs one at a time
Mix in the flour, salt and cocoa powder until blended
Add in crushed candy canes
Spread the batter evenly greased 8×8 pan.
Bake for 20 minutes in the preheated oven
Cool before cutting into squares.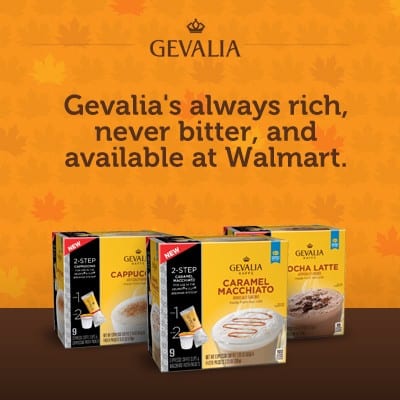 Gevalia coffee is perfection, and it's now served by the cup in three new flavors that are perfect for the holidays! Gevalia Single-Serve Caramel Macchiato, Mocha Latte and Cappuccino cups are always rich, never bitter and are available at Walmart for an everyday low value.