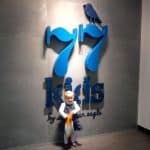 Baby B and I went to check out 77kids a few weeks ago at a local mall.  I've never been to 77kids (the mall closest to us doesn't have a store (yet) and so we took a little road trip) and was delighted to have the chance to check them out.  I knew I liked a lot of the clothing and accessory options from perusing their website but I wasn't prepared for how much I'd love the store.   Tons of fun, and really kid friendly. 
We arrived just before the store opened- so we got to check out the window displays- which included snow falling.  My little one was entranced.  The decor is simple, rustic, durable and fun.  From kid sized chairs placed throughout the store to a funky ottoman in the accessory area,  a photo booth, a candy bar (yes!! and stickers and tattoos for kids as well)…kid sized dressing rooms…birds and skulls that "dance" magically on the floor (this kept my 2 year old very busy and very happy so I could browse) which are really just lights…but oh, they are fun!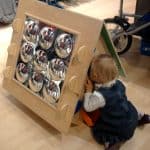 Pricing was comprable for a mall store- the sale prices were pretty great, in my opinions.  I scored some great deals on items for all three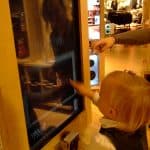 kids, including a sparkly sock monkey shirt and tiny little stretch jeans that FIT my teeny tiny 2 year old!!  I noticed just by checking the website for the mall that I was able to print a 20% off coupon for the store, too, so be sure to check before you leave to shop!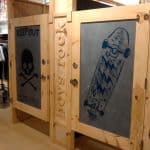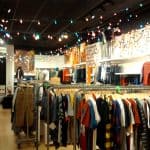 I received a gift card so I could check out 77kids.  Opinions are my own.