8 Reasons to Garden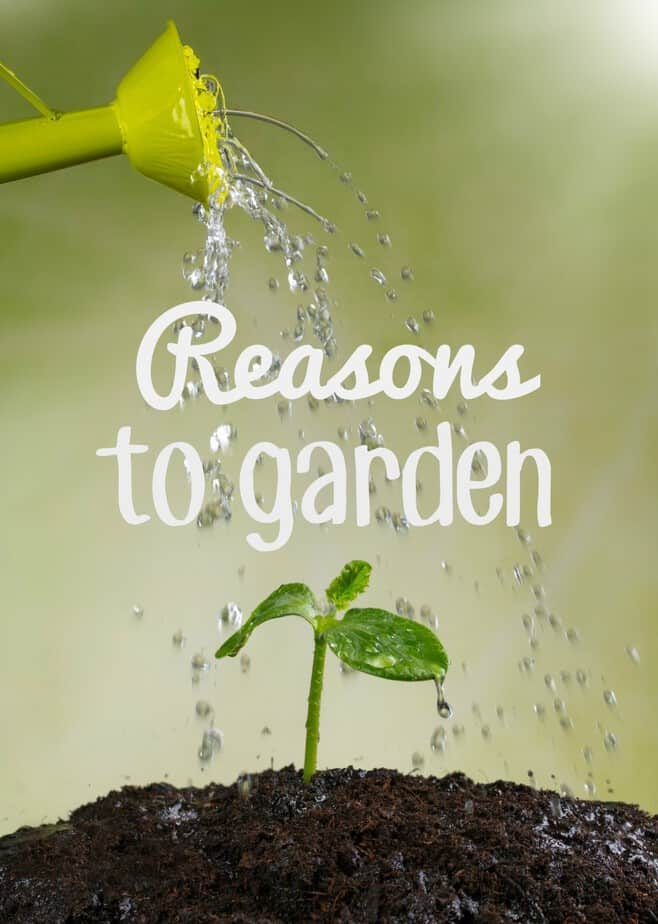 Growing up, my dad had a garden. I can't remember anything he grew in that garden except for rhubarb, I guess because we used to munch on the rhubarb while catching fireflies in our Underoos.  As I got older, I was away at summer camp for 8+ weeks each year, and wasn't really around for gardening season…and then we got a house on Lake Winnipesauke and weekends and vacations were spent there so the garden kind of went by the wayside.  We even have some rhubarb plants here, that we'd gotten from a neighbor, so we could bring it to my mom and dad up in New Hampshire.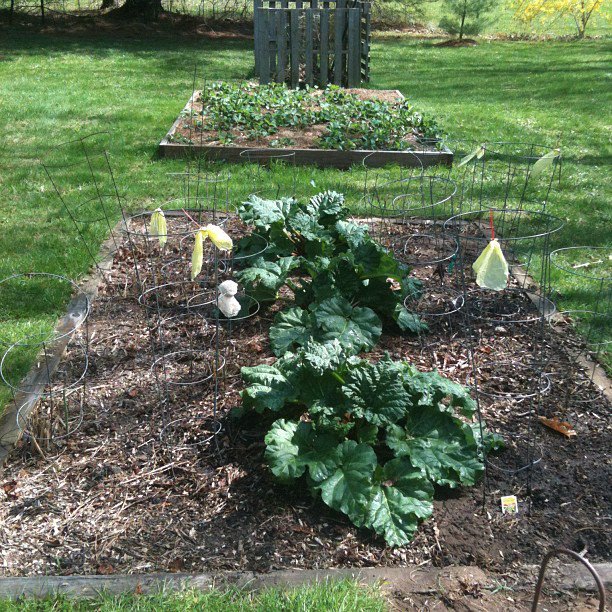 My husband's family has always gardened.  For him, having a yard that could fit a garden was a part of house hunting. I didn't really have a preference to garden or not, at least where food was concerned. I just wanted to have roses where I lived. Oh, and peonies.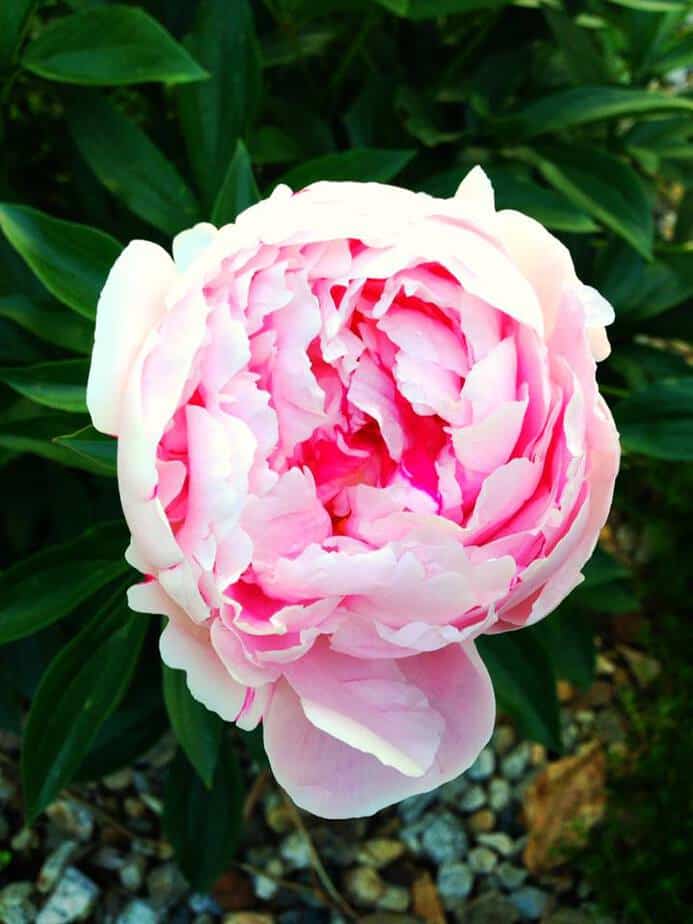 When we bought our current home in 2005, I was really pregnant with our oldest daughter.  We chose this house for many reasons, but a big reason is the yard.  Our backyard is large, with lots of room for a garden, flower beds, flowering trees, shade trees, and it had 2 huge apple trees and 2 8 foot tall blueberry bushes that were well established when we moved in.
Here are 8 reasons to garden:
1. Food- There's not much that tastes better than something you planted, tended and grew yourself.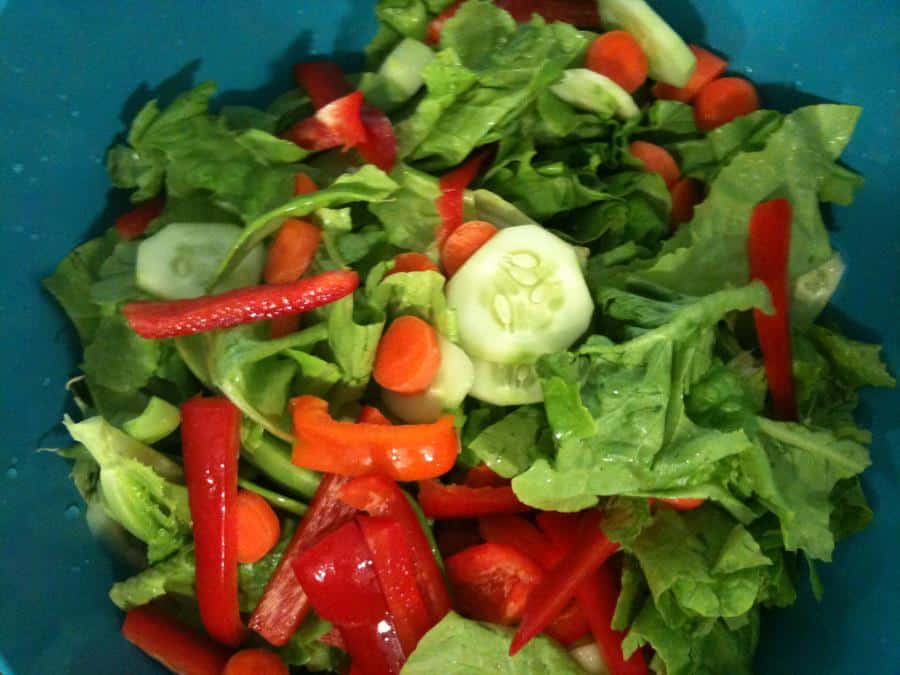 2. Earth- The cycle of plant life is good for the earth.  It's good for the air and its good for the soil.  We use pine needles that fall from our trees to mulch beds, or we use pine cones.
3. Family- Gardening is something we can do as a family. Every step can include all of us.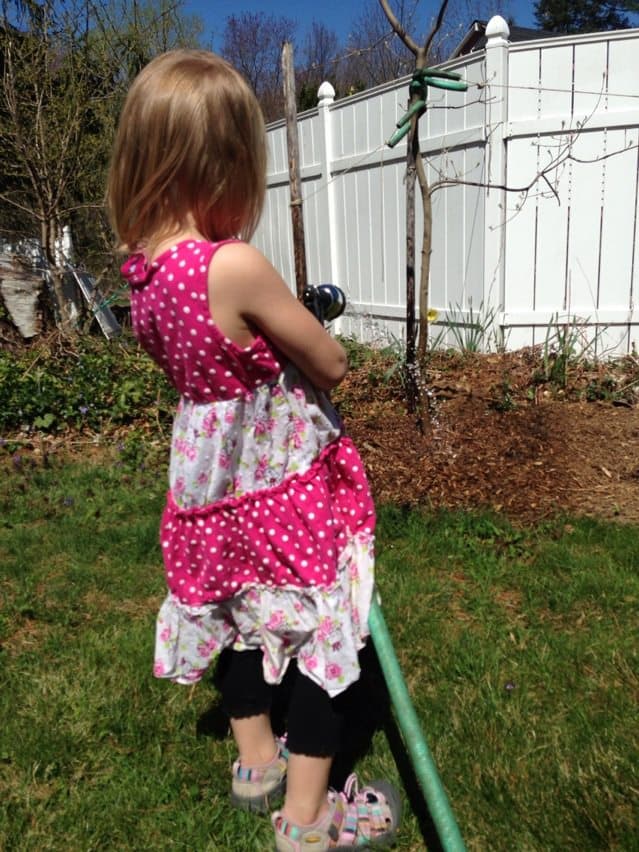 4. Learning- The process of prepping, planting, tending and harvesting a garden teaches a lot to our children.  It also helps them develop an understanding and appreciation for growing our own food.  My kids have all said at different times how much better even our salsa tastes when it's stuff we brought up from the garden.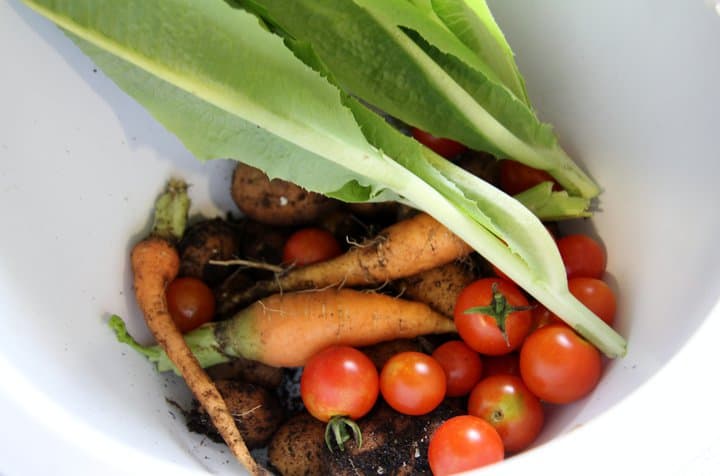 5. Money- I'm pretty sure we've all bought fresh produce at the grocery store.  It's expensive…. and that's not even talking about selecting organic fruits and vegetables.  By planting our own fruits, vegetables and herbs and using an organic Miracle-Gro product for seed starting and/or amending the soil with our compost, we know just what's going into the soil with our seeds…and we are able to save a lot of money that we would have otherwise spent on organic produce.
6. Fun- It's really kind of fun to just dig in and garden.  It's not only a fun way to be together as a family, but it's also a source of stress relief.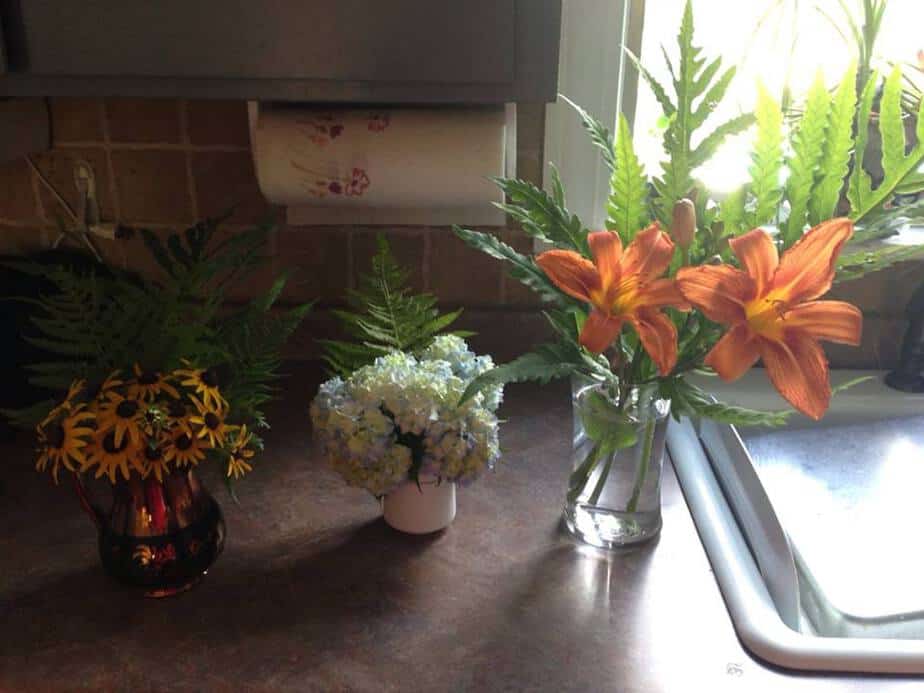 7. Fragrance and beauty- while we are not big flower gardeners, we do have a dozen peonies around our property (and I'm sure we will keep adding, as they are my favorites), as well as other perennial flowers… which we can cut as we wish and put around the house to brighten rooms and enjoy the fragrance of.  We can also cut flowers to brighten someone else's day.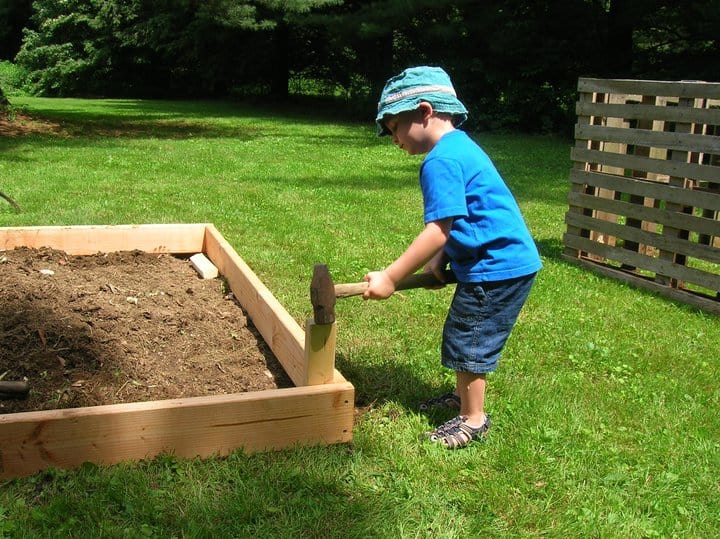 8. Learning- I've learned so much over the years of gardening.  The kids have too.  From carpentry skills in building raised beds or our compost bin, to figuring out when to plant seeds in winter so they'll be ready for the ground after the last frost….row spacing…timing… there's a lot that gardening can teach all of us.
 Everyone grows for a reason. Some people grow to spend time with their family, or to beautify their community. Some people grow because they love cooking with home-grown ingredients, or because it's a skill and tradition passed down from generations. Other people grow for personal relaxation, or because they love decorating their homes with freshly cut flowers.