This post about our now 4 year old's princess tea party birthday party is courtesy of Celebrations 4 Kids birthday party company located here in Connecticut. Our little one adores princess everything.  So naturally, when Ann and I talked about doing a party for our girls so we could do a review, I knew a Princess Tea Party was the way to go. All that was left for me to do was get the addresses for our guests, and plan for snacks.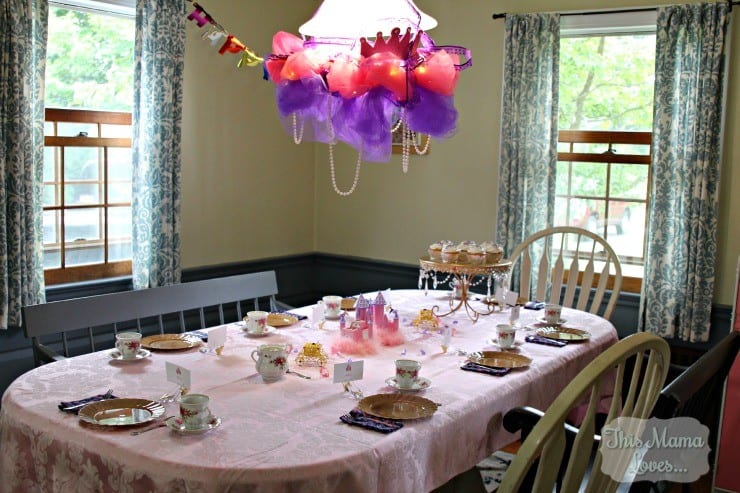 When Ann arrives to set up for your party, she brings everything.  She and an assistant come with everything they'll need for the tea party down to the tea kettle for heating the water.  You can plan on her arriving about 30 minutes before party time to get things set up and ready to go so the kids can just have fun.  We had the dress up option with our party, so while Ann was setting up the tea party table in the kitchen, her assistant Ashley was laying out these beautiful gowns for the children to choose from.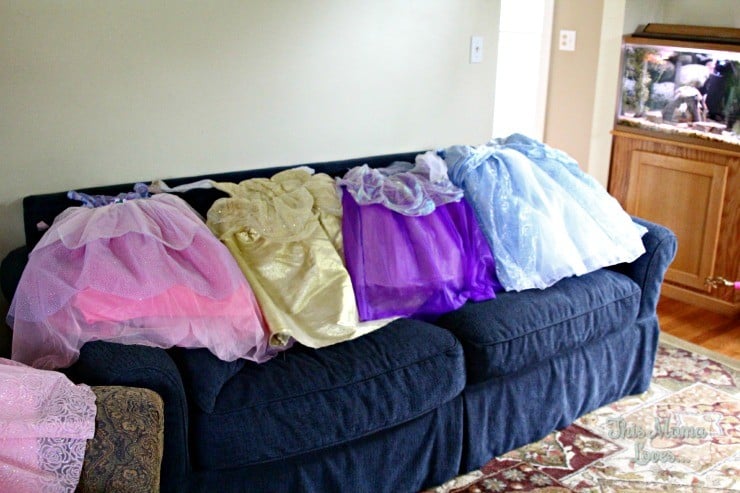 After all of the guests have arrived and chosen their gowns for the party (we had 3 little boys who were here, and while Ann doesn't (yet) have a ton of boy dress up clothes, thankfully our very own contributor Jenni had 2 knights and 1 prince dress up outfit that she lent us so the boys could dress up if they wanted to.  Most of the children here are in my daughter's preschool class again this year and they ALL love to dress up!), Ann does a little coronation ceremony.
First, the birthday girl is crowned.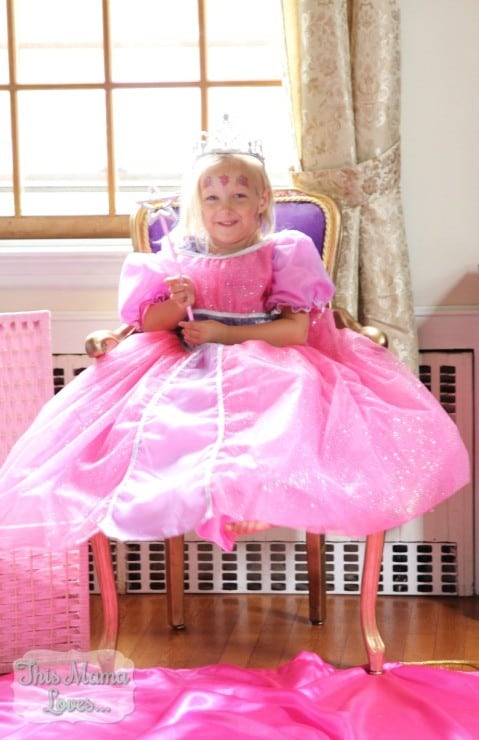 Next, all of the royal subjects are crowned as well.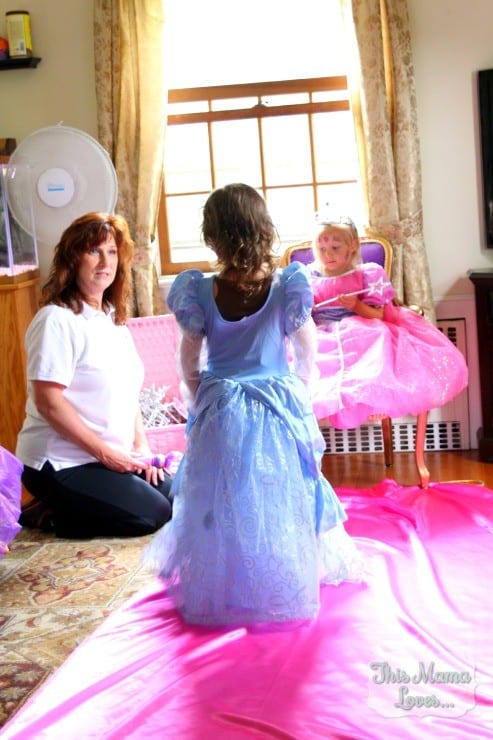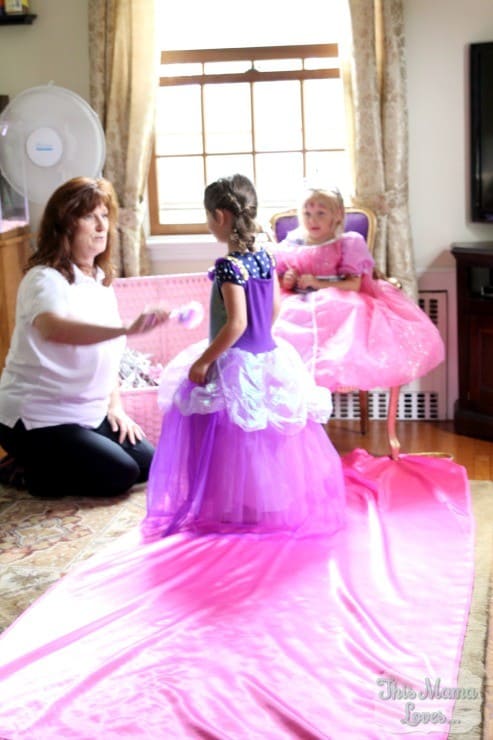 After all of the guests are crowned princesses and princes, it's time for tea.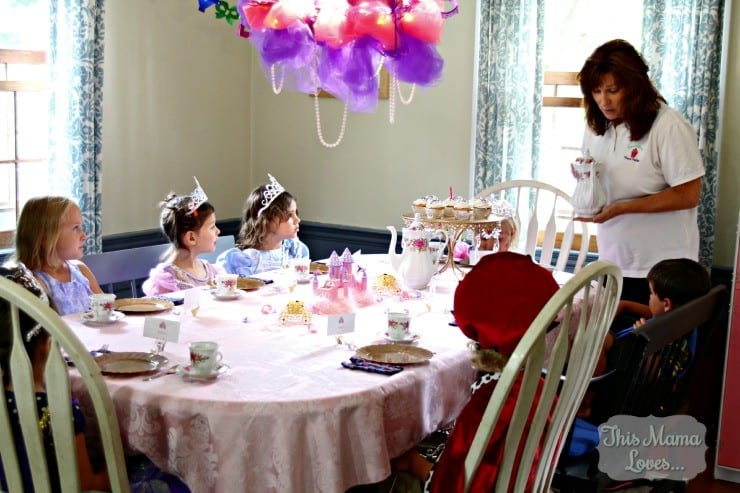 After the tea party, Ann's assistant Ashley brought the kids into the other room for some games.
Charades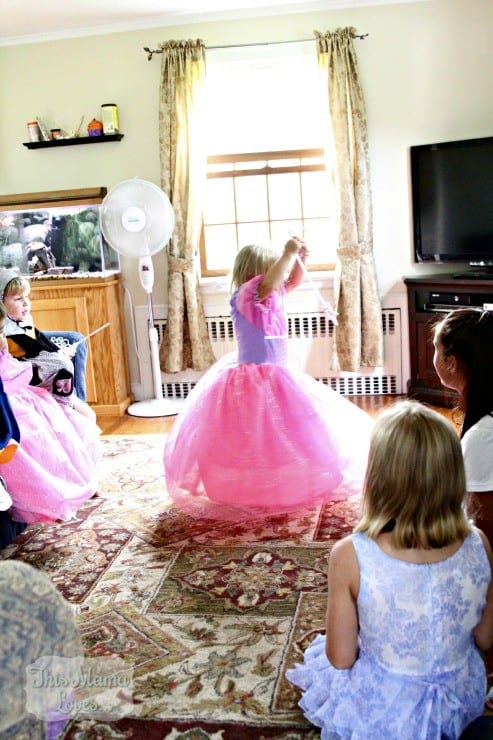 Guess What's in the Bag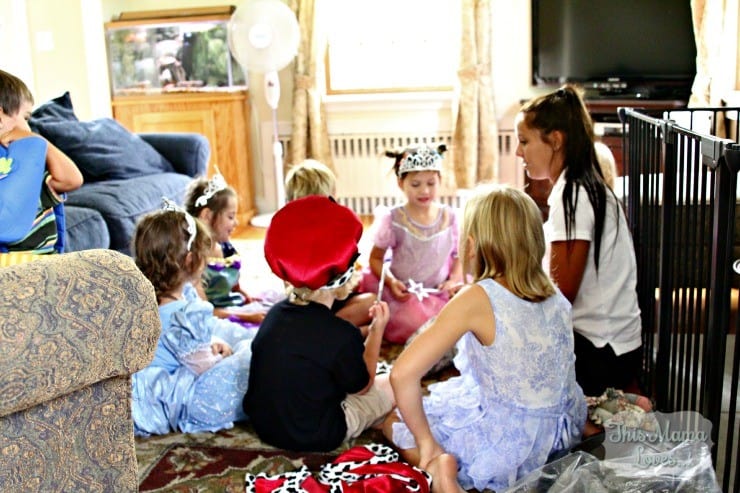 As you can see, when Celebrations 4 Kids does your child's birthday party, there's not much for you to do at all.  Ann provides theme coordinating invitations and thank you notes, brings all supplies needed (she may need to borrow your sink) and even one dozen cupcakes for the guests. Once you choose your theme, and decide if you are doing any add-ons or not, you can get your date set and give a deposit to secure your date. You can book online or on the phone, although I'd recommend calling- you'll know quicker if your date is available and you'll get to speak with Ann in person!  🙂 Once your date is secured, your invitations will come in the mail for you to send- and on party day, Ann will give you the coordinating, personalized thank you notes. She's thought of everything, pays a lot of attention to detail, and she's always got extras of supplies- for those of us who have had guests not RSVP and show up unexpected, she's got them covered too!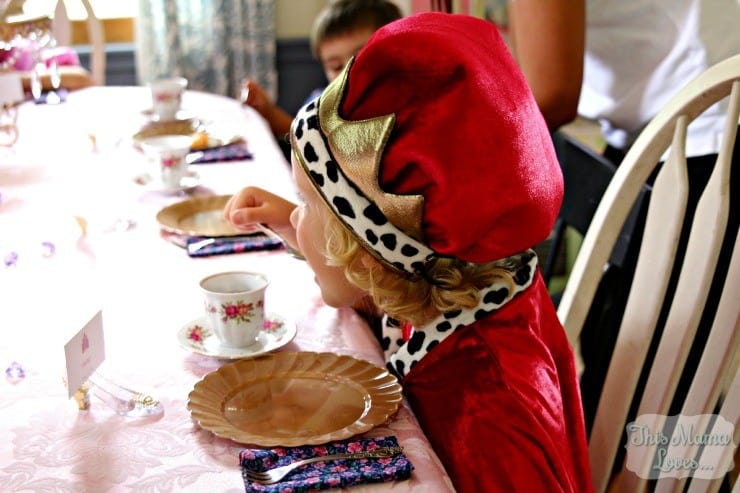 If you are thinking of a princess tea party birthday party, or any of the other party options offered by Celebrations 4Kids, I can't recommend them enough.  Ann's been doing kid parties for over 27 years and she's amazing at what she does!  Thank you Ann! I think we'll be seeing you at a few local parties coming up soon!!