I am a member of the Collective Bias®  Social Fabric® Community.  This shop and post about finding affordable smartphone service with unlimited plans  has been compensated as part of a social shopper insights study for Collective Bias and their client. My husband has a cell phone through his employer, but they aren't allowed to use the phones for personal calls or texts.  This is understandable, but also frustrating.  If he's running really late and out in the field, he's not able to call and say, "hey! I'm running late!" and he also can't check emails in the event I've sent him something time sensitive.  I think the worst part for him (first world problems…) is that he can't send or receive pictures of the kids at all.  Or pictures of anything, really.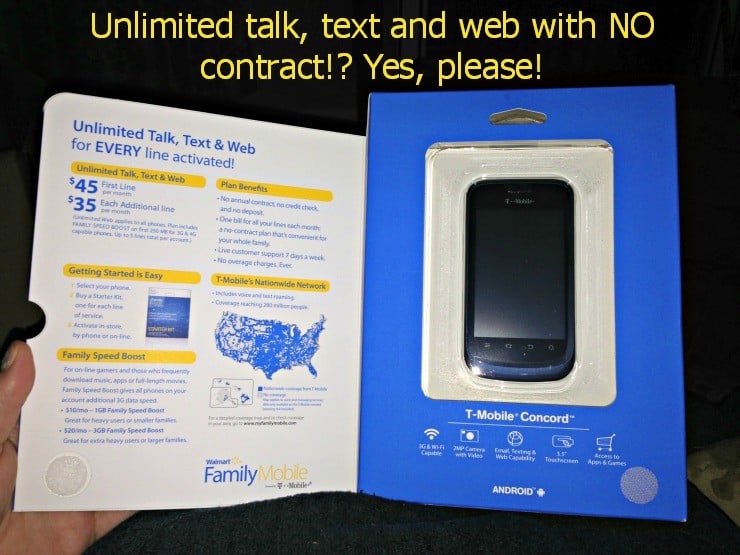 We've wanted to do a smartphone for my husband for a while now- it just makes sense with him on the road all the time for work- he's all over Connecticut and frequently in Massachusetts. We've held off a long time because we simply didn't want to pay for already expensive cellular service plus an additional $30 a month for data with a 2 year contract commitment. It's not a need and not something we were willing to do. So we've been looking around and waiting and researching for plans that have NO commitment, no contract, and offer affordable smartphone service. I think we have found that in the Walmart Family Mobile plans.
With the Walmart Family Mobile program, consumers like us who aren't looking-or willing- to pay high prices for a contracted amount of time can find devices AND plans that are affordable. Several devices are on rollback right now (including the Concord that we received for this review, priced down to $79.88 from $99.88 and the MyTouch device which is $129.88 from $149.88). I'm not telling you about the devices to recommend them or not- I'm trying to just show that there are affordable options for the Family Mobile plan that are out there. There's several different phones available through this program which is brought to you by T-Mobile. You can also bring your own phone to the plan and just get the activation kit with a SIM card- just be sure your phone is a GSM phone so it'll be compatible.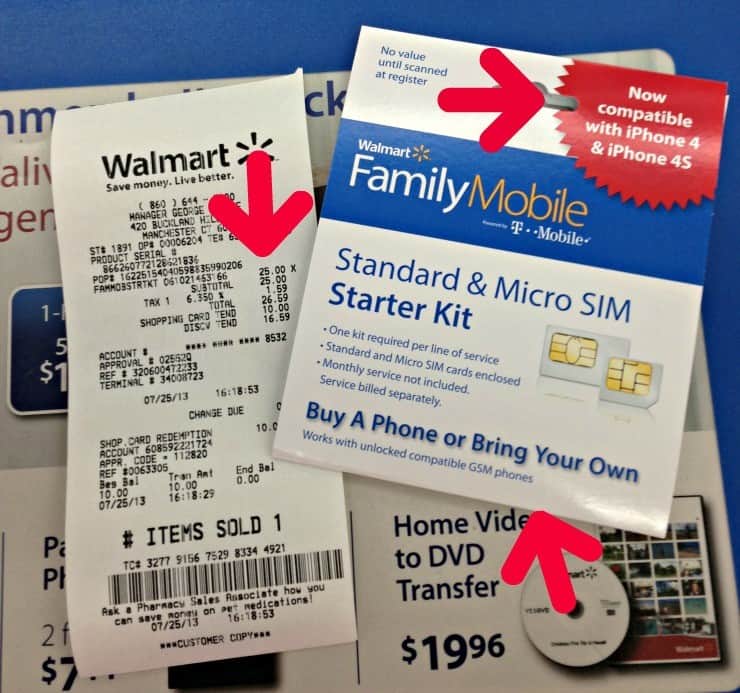 Here's what got us so excited to give the Family Mobile unlimited plans a go- there are plan rollbacks that are available: $39.88 for unlimited talk, text and web and $29.88 for unlimited talk and text (great for new users and kids). Remember, NO contract. The $39.88 is less than we were paying when I was with a contract service for my phone and zero texts, zero web. Just phone. Basic phone. This is a whole lot more without a commitment. Good grief, am I making us sound like we're commitment-phobic? I mean, obviously we aren't since we got married but if you didn't know better…you might think we are.  The activation kit is just $25.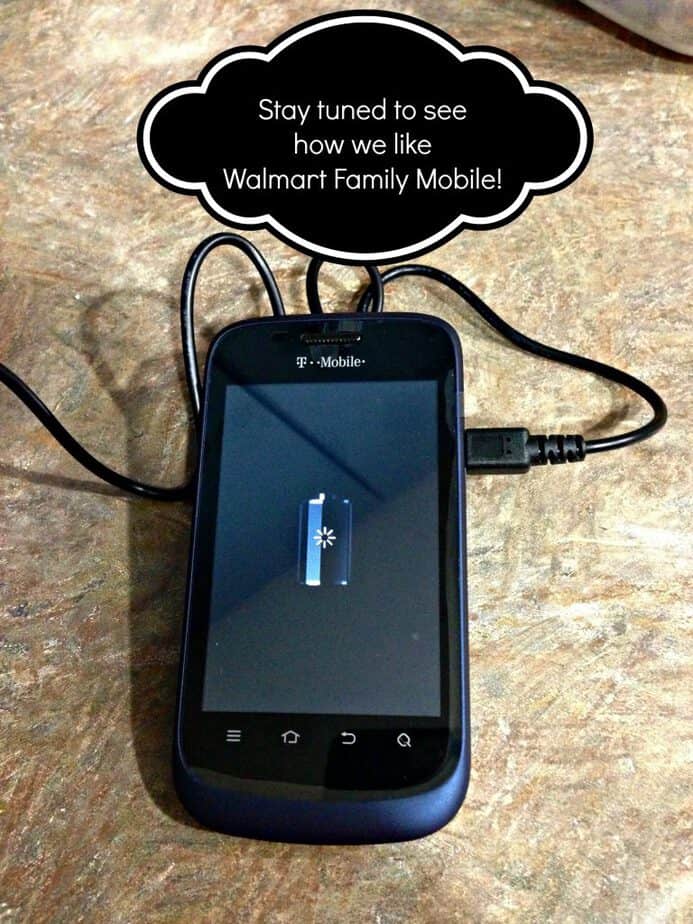 We have started our Family Mobile journey and will be updating in a month or so with what we think of the phone and service.  Stay tuned…
Visit Walmart Family Mobile for online account management and information.
Ch
#FamilyMobileSaves #CBias #Shopeck out my whole shopping experience to get the Walmart Family Mobile activation kit at our local Walmart store!