Earlier this week I headed into Aldi for the first time ever.  Yes, that's right- I've heard of the awesome of Aldi for a long time but I rarely have cash on me and so I was always like "oh shoot, I'll head in next time I'm shopping" and time got away from me.  I bought a lot of items- we didn't need a full shop but we were really low on snack stuff for the kids' lunches and I wanted to replenish- since Aldi was kind enough to invite me to be one of their Ambassadors and share three posts featuring Aldi, I figured this was as good a time as any.  So I went.  I saw.  I spent.  I saved.  I bagged.  I left. My friend Lisa swears by so many Aldi products and I coerced her into going with me for my first visit.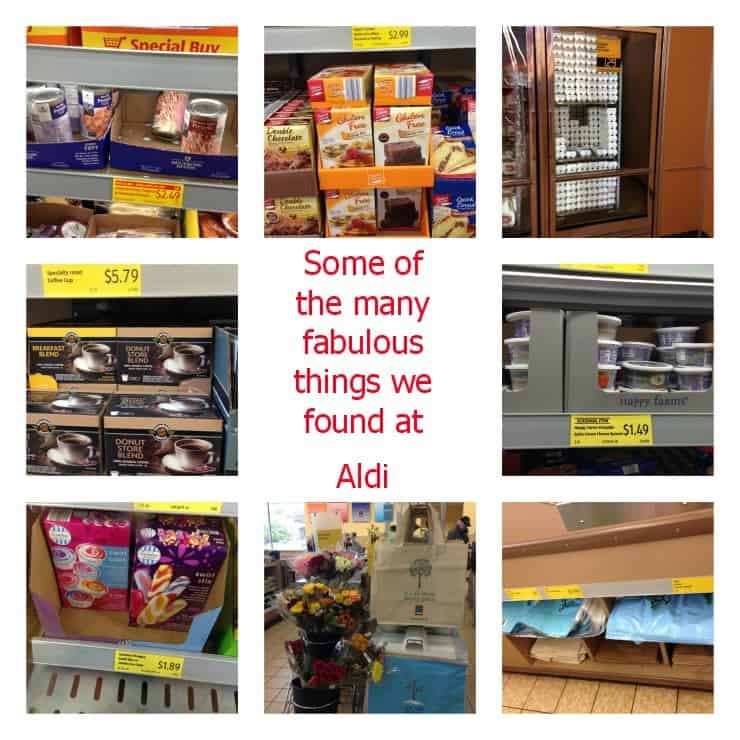 Before you go into the store, you'll see carts outside.  I'd heard you have to use a quarter to get a cart, and I wasn't sure how that was going to work out.  Pop your quarter in, and your cart is released from the chains holding it to the other carts.  Just know that the quarter doesn't go in all the way, and when you hook the cart back up to the rest when you are finished shopping, the quarter comes back out.

Once you are in, at least in our local stores, you enter by snacky food.  (Beware: don't shop hungry!!) There's a lot of yummy chocolate options, beware.  Or put some in your cart.  I had a recipe idea in mind for Silly Turkey Pops and grabbed some of the Aldi cookies that look just like Oreos- why not spend smart?!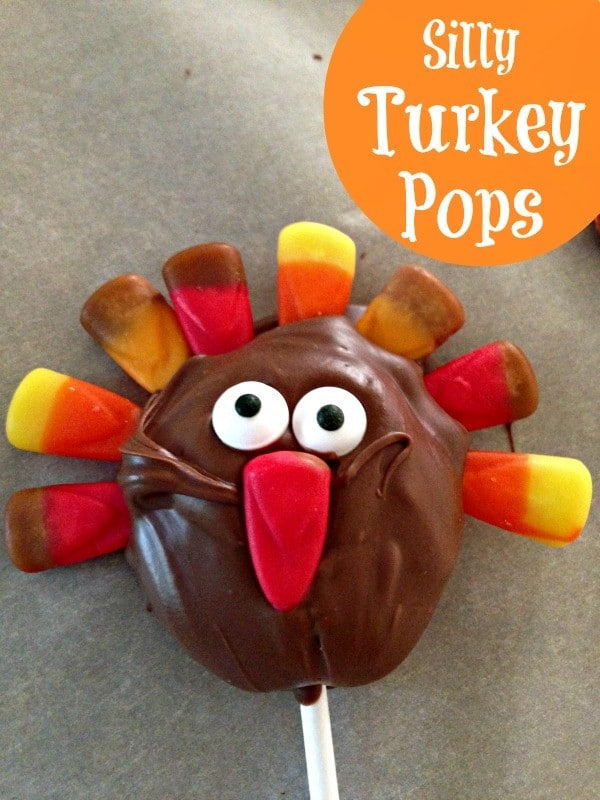 The dairy is along the back wall of the store – which is really nice, because with the small store size, when you forget something before you finish, like I do every single trip to the store, it's a 10 second walk to find what you wanted instead of 3 minutes.  I was very pleasantly surprised at the variety of dairy products.  My kids love frozen yogurt tubes for morning snacks-
Lisa's favorite thing about Aldi is the dairy products….so I had a list in mind of what I wanted to get.  The Aldi Moo Tubes (yogurt tubes) that occasionally go on sale 2 packs for $5 were less than $2- everyday price.  Curious, I peeked at the ingredients- no high fructose corn syrup!! Score for the Martins!!  I also found cream cheese about half of what we pay at the grocery store, plus pumpkin spice cream cheese, which my kids have fallen in love with- again, for about half the price we normally pay.  That's crazy to me.  Crazy but I'll take it.
In the next aisle were baking supplies, and also holiday/seasonal items.  TONS of Halloween themed baking products and even a pretty decent selection of costumes for just $12.99!!  I have heard from friends in other areas for years that random "hot" toys will show up inexpensively priced at Aldi and now I can shop and share my fabulous finds right along with them.
Staple pantry items are available, as well as breads, and a NICE selection of produce.  I'm pretty particular about
So how does Aldi offer these prices without sacrificing quality?  That's easy.  It's a smaller store (which is honestly very refreshing- it's a lot quieter and not as much stimulation- very relaxing), there's no bagging clerks (yep, you're on your own to bag, but it's ok- there's ample space to bag just past the checkout or you can do what Lisa does and bag in your car before returning the cart), no bank, no pharmacy, no florist… you get the idea.  Aldi takes a back-to-basics approach.  You come in, you get your food, you pay, you bag, you leave.  Oh! Don't forget your bags- although there are some available for purchase!  All of these things combine to help keep the Aldi prices so competitive.  🙂
I walked up to that checkout assuming I'd spent $80-85 on my items. I had a lot of dairy and produce in my cart and those items add up very quickly. Imagine my surprise (and delight) to find that my total was $63.48!  Got Aldi? Try them.  #AldiSaves, indeed!