So I keep seeing these adorable spider cookie/make your own treats all over Pinterest.  Which is great.  When I went to go get supplies to make these cute spiders that start out with an Oreo cookie, I had this idea to make adorable little Turkey Pops that can be a treat or place card or anything else you'd like them to be!!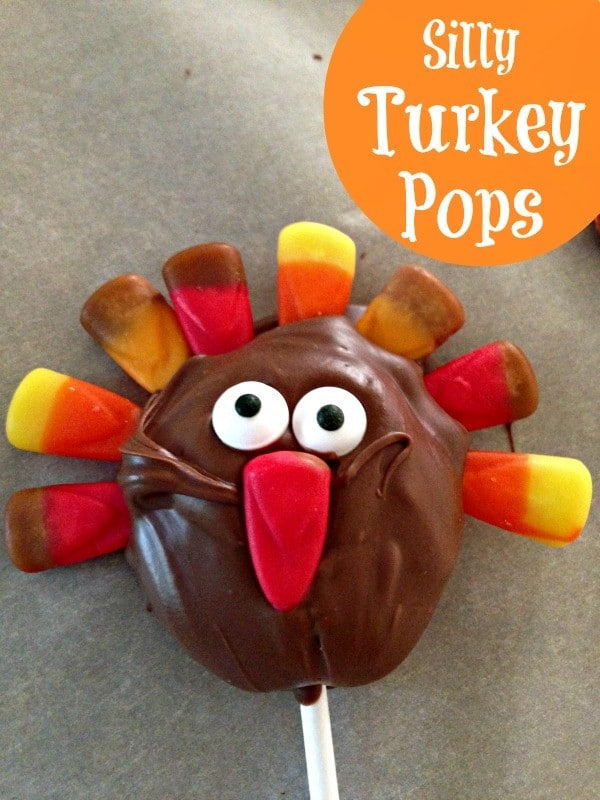 Aren't they just so cute?  Kids love to help with these!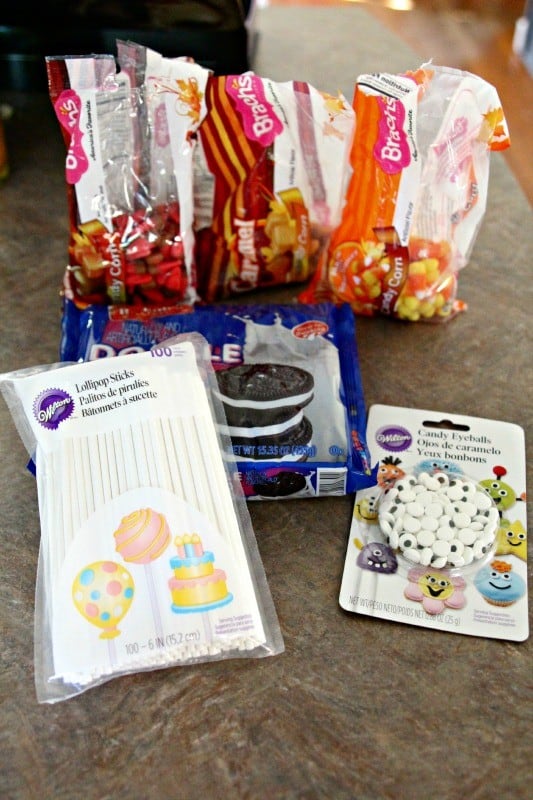 What you need:
Oreo Cookies (Or save a bunch and get the Aldi brand)
Chocolate candy melts (I use what's on sale, usually Wilton)
Candy Corn in different flavors (save extra from Halloween!)
Lollipop sticks
Candy eyeballs (you can also make with frosting, but this is quicker and easier)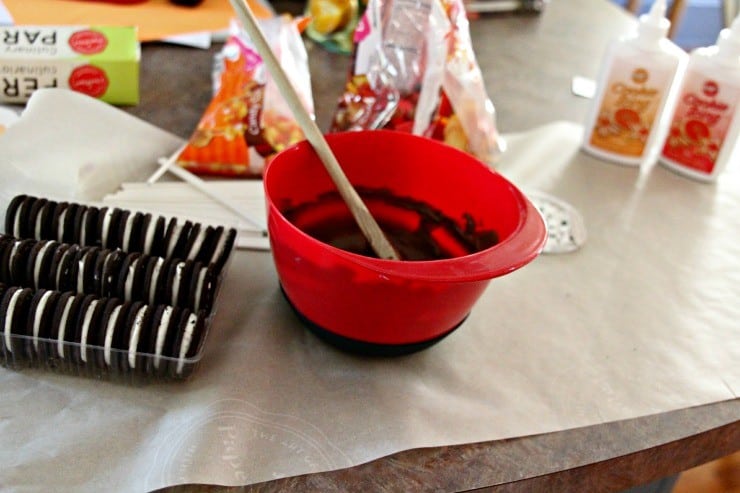 First, melt the chocolate at 30 second intervals in microwave (or stovetop)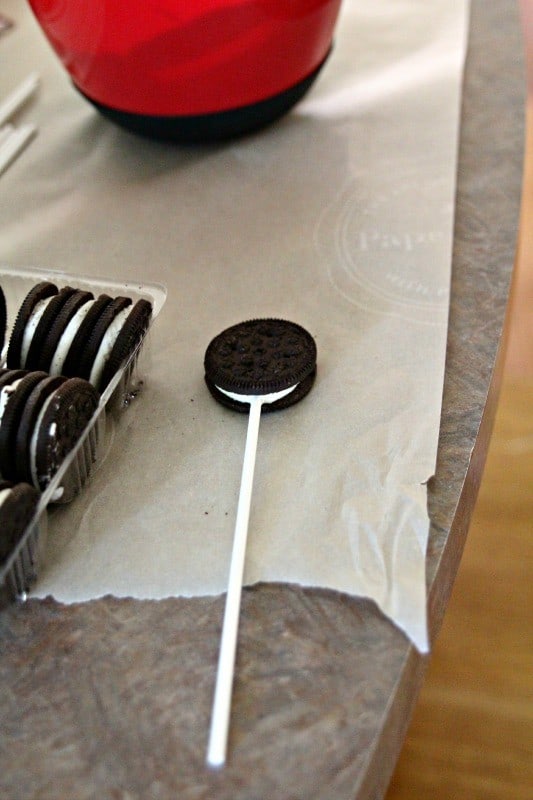 (I tried to put the stick in and then dunk the cookie into chocolate, but the sticks pushed the top cookie off and made a (delicious) mess so we went to plan B. I think that Double Stuf Oreos might be easier if you want to use the stick first)
So you're probably going to get messy unless you use tongs or something.  We got messy.
Dip the cookie into the chocolate to get an even coating over it.
Lay on parchment paper and insert stick so that as the chocolate hardens, the stick is held in place.
Put 6-8 candy corns point first into the top of the cookie (like you'd push them into the cream) for "feathers"
Add the 2 candy eyes
We used an apple candy corn for the nose- we just broke off the tip or used the broken pieces in the bag.
Let sit until dry.  Enjoy them now, or wrap in cellophane with a ribbon and use them for placecards or surprise the kids at Thanskgiving!
These are SO easy and so much fun!