This is a sponsored post, however all opinions are 100% my own. When I was a teenager, we lived across the street from a bowling alley. My parents were in a bowling league, and they played or practiced several times a week. While they were doing their bowling thing, my sister and I would be playing video games. Let me clarify. When I say video games, I am not talking about the Xbox, PlayStation or the Wii. I am talking about PacMan, Asteroids or Galaga, or my favorite, pinball. To say I was an ace pinball player would be an understatement. Back in the day, I was THE ONE to beat when it came to pinball. Just thinking about it made my hands slide to the sides of my keyboard, taking the pinball position. Oh, how I miss it!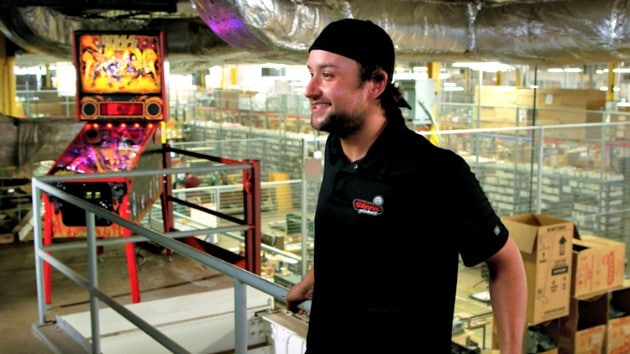 Imagine my surprise to find there is a man who gets paid to test pinball machines! Zach Feary is a 27 year-old game tester at the Chicago-based Stern Pinball company. Zach is one of 300 workers in the plant, which ships 400-500 games per week. As a matter of fact, Stern is the only factory in the world that mass-produces pinball machines. In it's heyday, Chicago was the capital of pinball machine companies, with such greats like Gotleib, Bally, Midway, Williams, and Stern. Today, Stern is the only one left and they are breathing new life into the industry. They have a newly expanded 110,000 square foot factory, serving a new trend among millennials to play pinball. They have classic machines from 50s and 60's (whcih I would love to get my hands on) in-house and the latest electronic machines. It seems pinball is experiencing a bit of a renaissance, as the industry is becoming more and more popular.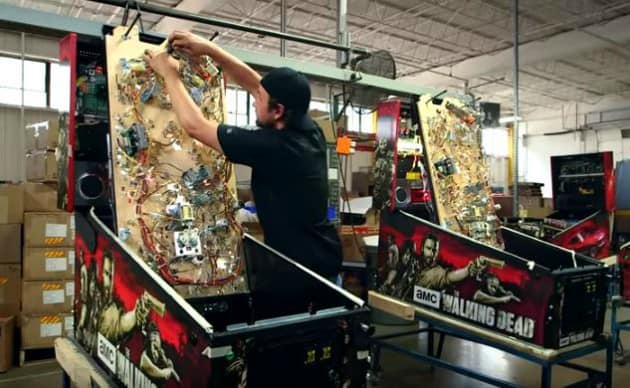 Zach works at the end of the assembly line and has to play each pinball machine and tweak it before it can be shipped. I mean, seriously? Twist my arm! I would do this job in a heartbeat! Zach receives the machines already put together and must ensure all visuals are perfect. He also makes sure the game looks flawless, and tests the working parts to make sure they are all functioning. He also runs a diagnostics process to make sure the customer receives a perfect game. Zach says, "We all compete with each other at the factory and at arcades." Zach goes on to say, "I was born with a controller in my hands." He loves pinball because of the physical aspects you can't get with video games (Yes!!). Pinball has something most video games cannot offer. It's tangible, in your face, loud, fun.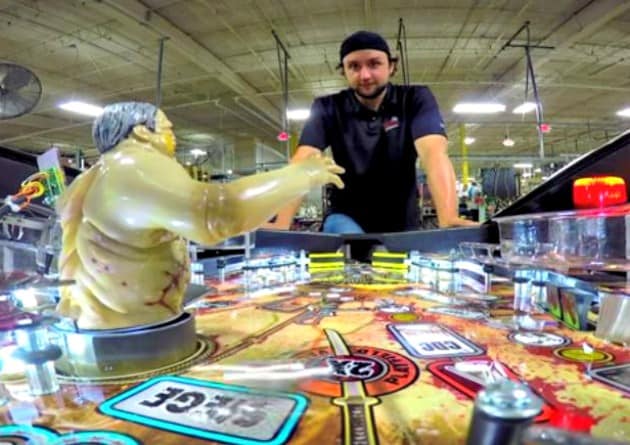 You can see Zach in action in his "1 in one hundred million" video, in a series from Kronos. With tens of thousands of customers worldwide, Kronos is the leader in workforce management solutions. Kronos helps their clients manage time and attendance records, workerís schedules, absence records, HR and payroll, hiring, and labor analytics solutions and services. Through their "1 in one hundred million" web series, you can meet American game workers like Zach. The site is devoted to sharing the personal stories of people who do the many important and too-often unrecognized jobs upon which we all rely. From their very first days, Kronos solutions have always focused on the work that people do. That's why we're proud to celebrate these special individuals who reflect the character, the commitment, and the passion of today's workforce.Each month, Kronos releases a new video focused on one occupation: a firefighter, a nurse, a union electrician, and more.
Here is Zach's story!