When I think about what the American worker looks like to me, I think of my dad. My dad was about as blue collar as you can get, yet I thought he was a rock star. My dad was a bus driver for the Cleveland public transit system in Ohio. He wore this uniform that looked like a cross between a soldier and a police chief. My sister and I would fight over who got to wear his hat when he came home each night. We took this very seriously! As a matter of fact, one night when it was my turn to wear dad's hat, my sister grabbed it and ran downstairs to the playroom. She jumped on our rocking horse and was teasing me with the hat. So, I did what any good big sister would do. I grabbed it off her head and accidently gave her a bloody nose in the process! Thank you to Kronos for inspiring and sponsoring today's discussion about the Real American Worker.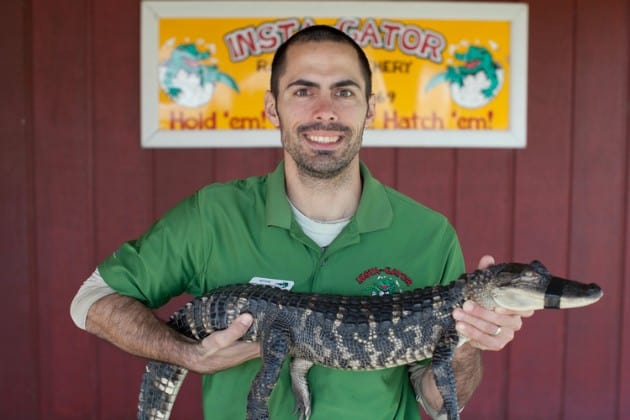 So, what does the real American worker look like to you? In the Royce McMullen household, he looks like (wait for it) an alligator wrangler! That's right! An alligator wrangler! Talk about looking like a hero to his kids! What makes Royce even more appealing is Royce McMullen is also a Sergeant actively involved in the National Guard. He is has served in both Iraq and Afghanistan and is what is called a traditional Guardsman. Royce drills one weekend a month and two weeks a year as a member of the 2225th Multi-Role Bridge Company. Can you imagine what an adrenaline rush it must be to handle on of the world's most powerful predators? For Royce McMullen, it's just another day at Insta-Gator Ranch and Hatchery for this family man and National Guardsman. For Royce, this is a role that is rewarding in unexpected ways and challenges him to break out of his comfort zone. "Seeing kids' faces light up at what amazing creatures these guys are" makes his conservation work all the more fulfilling.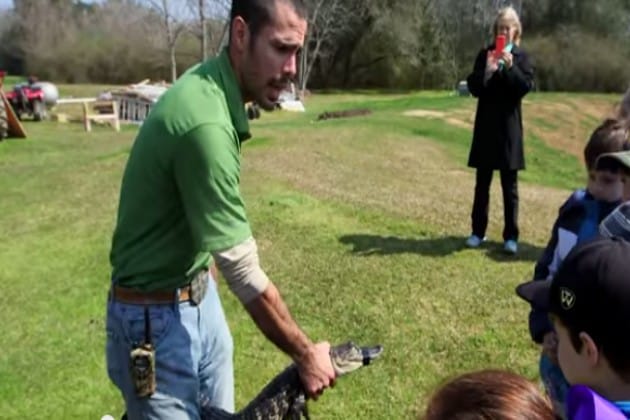 The Insta-Gator Ranch and Hatchery in Covington, LA, where Royce lives, is a world-renowned alligator ranching program directed by Louisiana Wildlife and Fisheries. The farm was developed to conserve the American Alligator species and preserve the Louisiana wetlands. The facility is a working alligator ranch, home to more than 2,000 gators, which can grow up to four feet in length before being released back into the wild. During the hatching season Royce travels by air boat out into the marshes to harvest 20-40 alligator eggs, collecting approximately 1,500 eggs throughout July with his team. If you were to ask Royce about what he does, he will tell you "It totally beats working for a living!"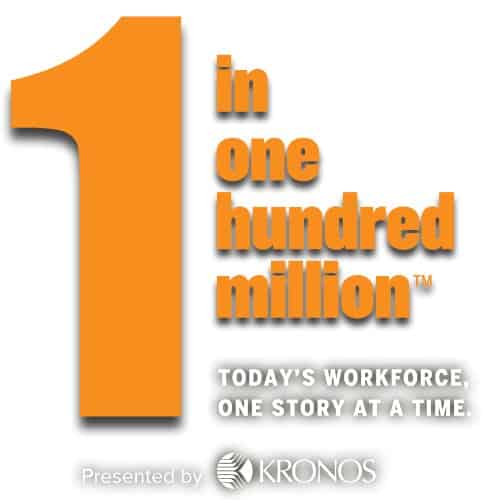 You can see Royce's story as part of the 1 in one hundred million Web Series from Kronos. The 1 in one hundred million series profiles ordinary people in the workforce and tells their stories. Each month, Kronos releases a new video focused on one occupation, like a firefighter, a nurse, a union electrician, and more. "1 in one hundred million" is a site devoted to sharing the personal stories of people who do the many important and too-often unrecognized jobs upon which we all rely. From our very first days, Kronos solutions have always focused on the work that people do. That's why we're proud to celebrate these special individuals who reflect the character,the commitment, and the passion of today's workforce. Kronos has tens of thousands of customers worldwide, Kronos is the leader in workforce management solutions. Kronos helps their clients manage time and attendance records, worker's schedules, absence records, HR and payroll, hiring, and labor analytics solutions and services. For more information, visit kronos.com.