Andes Mint is the perfect flavor to use as a base for  a good holiday fudge- make a batch and share with family, friends, teachers, and neighbors this season, but only if you want it to be asked for again and again!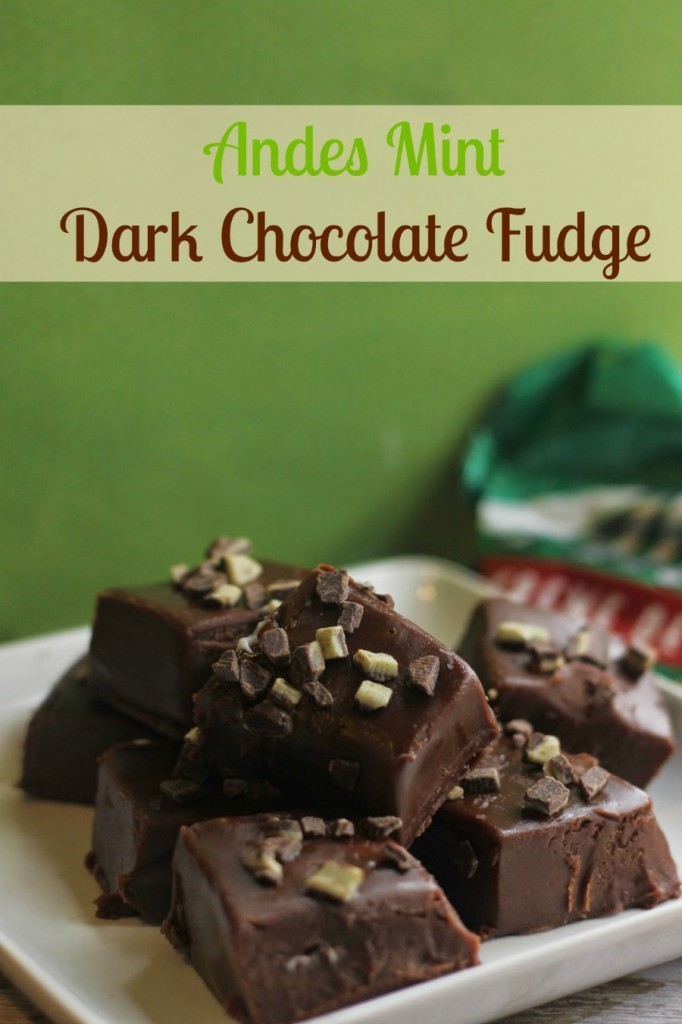 This is a quick and easy fudge recipe that is a must in your holiday baking repertoire to add to your Christmas goody tray, as a hostess gift for dinner parties, or just to satisfy a sweet tooth. This Andes Mint and dark chocolate combination is tasty and creamy.  There are no special gadgets required, not even a candy thermometer so it comes together easily with just 6 ingredients and in less than 20 minutes prep and cooking time. It is a very rich fudge, so be sure and cut into smaller pieces to enjoy.
Ingredients:
⅔ cup evaporated milk
2 cups marshmallows
1/2 cup granulated sugar
1 cup andes mint chips
1 cup dark  chocolate chips
2 tsp. vanilla extract
1 cup  butter
Directions:
Line a 9×13 pan with waxed or parchment paper.
Combine milk, butter, and sugar in a large saucepan over medium heat- bring to a boil. Allow mixture to boil for 12 minutes.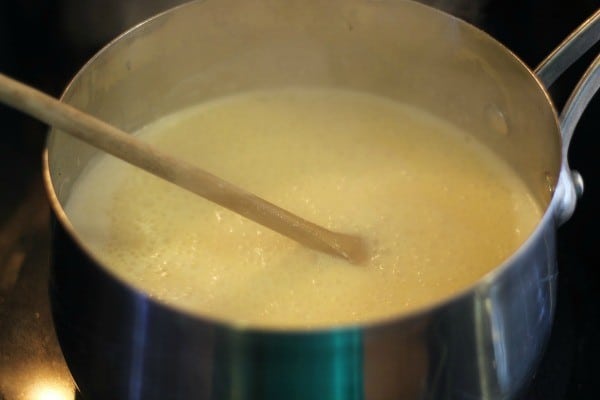 Stir in marshmallows, sugar,  chocolate and mint chips, and vanilla extract until smooth.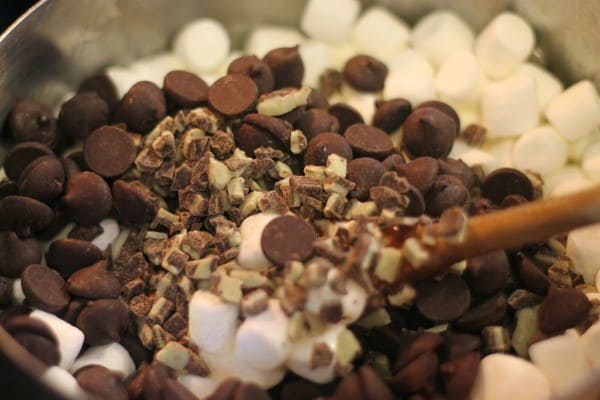 Pour into parchment paper lined pan.
Allow to cool for 5 minutes, sprinkle with additional Andes chips.
Place pan in refrigerator for at least 2 hours to allow fudge to set.
Lift fudge from pan using paper, cut into small squares.
Store in an airtight container in the refrigerator for up to a week.