When I was a child, well still to this day, my mom always decorated her Christmas tree with thick gold garland.  While I love my mom's tree, I've never put garland on my own tree until now.  This year I made my own garland, Lighted Christmas Garland with fabric scraps in red and green!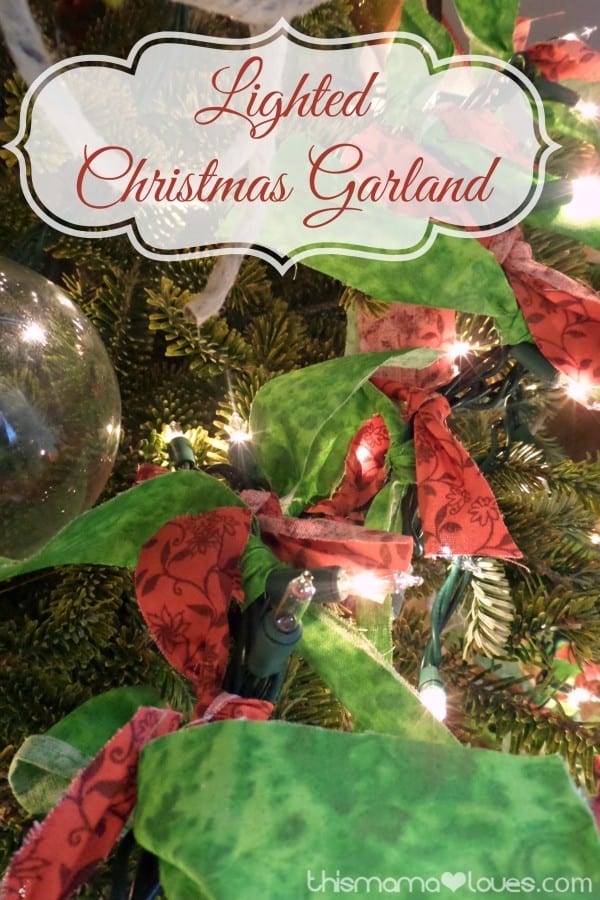 I love it and my mind has been thinking of all the other occasions that this garland could be made for, like Valentine's Day or St. Patrick's Day.  It's perfect to decorate a tree, windows, or mantels!
Lighted Christmas Garland With Fabric Scraps
Supplies:
Christmas lights – I used white lights on green wire
scraps of fabric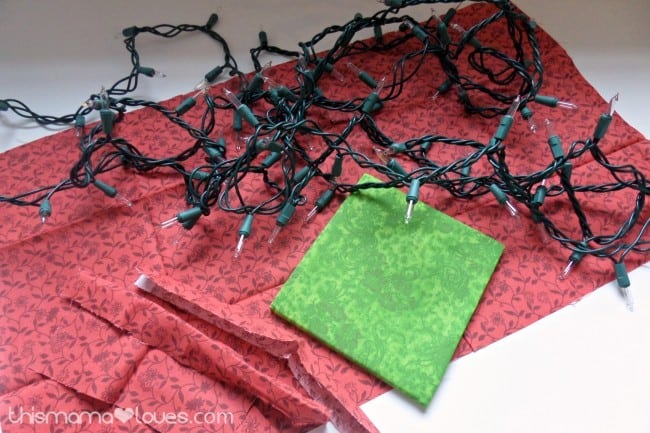 Instructions:
Begin by cutting your fabric scraps into strips that are 1″-2″ wide and approximately 6″ long.  This is a great way to use up scraps from quilts or other projects.  If you don't have scraps on hand in the right colors, you can purchase fabric squares for under a dollar in lots of prints and patterns.
Once you've cut your fabric into strips, you'll simply tie them to the strand of lights.  I wanted my garland to be well lit and to seem a bit thicker so I doubled the lights for my project.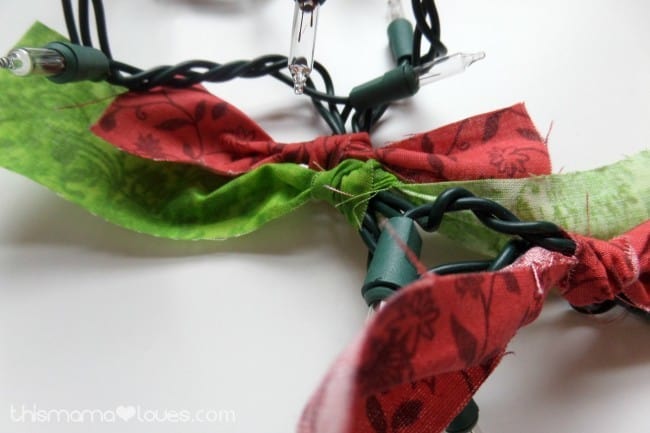 I used only two fabrics but you could certainly use as many as you like.  I alternated the fabrics, tying a red and green fabric strip between each light on the strands.
Continue tying strips of fabric onto the lights until you've reached the end.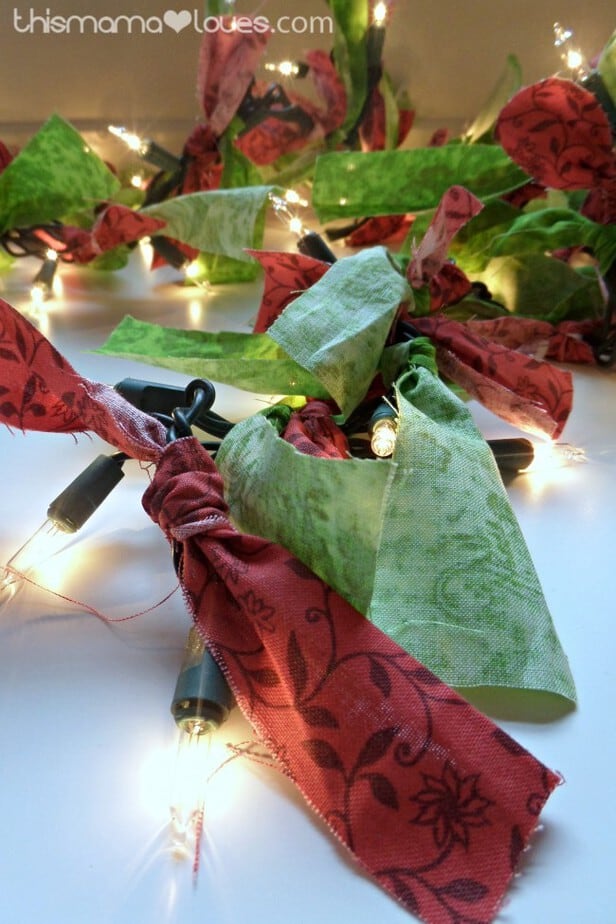 I added my garland to my Christmas tree and love how it looks with my other holiday decor.  I'm looking forward to making a strand of lighted garland like this to match my daughter's room as well as to making a strand for the mantel for other seasons!
Do you put garland on your Christmas tree?