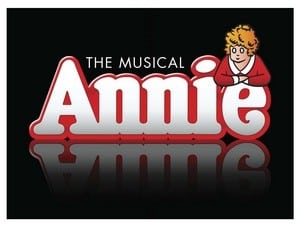 Leapin' Lizards!! I am so excited, I can't even explain.   I LOVE Annie.  I lived Annie.  Well, not really, but I sure pretended to.  I was a hard-core fan.  I had the wig, pajamas, toys, dolls, the RECORD album…and I think between my mom and godmother I saw Annie live on Broadway four or five times.  We have seen the dvd maybe 50 times.  It's the Hard Knock Life, indeed….and in just under 274 days, Annie will be back on Broadway!!  I really think I need to go.  I also really think I need to bring my 2 older kids.  Or maybe just me.
In less than 275 days ANNIE arrives on Broadway!  However, you don't have to wait until TOMORROW to check out the website, because it's live now!!
Will you go?  Are you an Annie fan like me?  Are you also singing "Maybe" in your head, right along with me? 
I will be invited to a press event for Annie to thank me for taking the time to post.  Opinions (and obsession) are, as always, my own.
0