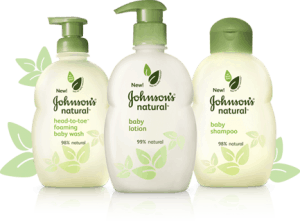 Living more naturally is something that so many of us, myself included, are trying to do. I have to confess that before I had children, I wasn't really concerned about what I put into my body or onto my body. Motherhood changed that.  In so many ways.  Where before I loved the smell of chlorine  bleach throughout my house, I suddenly felt ill at the thought of those fumes being breathed in by anyone in our family.  Over time, I changed to cloth diapers- full time…even had all 3 kids using cloth in one way or another at one time.  I made my own laundry soap.  I make my own cleaners.  We started recycling.  No more individually wrapped packages for us- I got some quality food containers and cute snack bags…reusable water bottles were the only thing I'd let into the house.   Compost?  Yes, please.  Rain barrels?  Let's see how much rain water we can collect!  I am far from 100% natural, in fact, I stopped making my laundry soap (it didn't work with our cloth diapers and the water in our well) but am hoping to start again now that we're done with diapers.
One thing that's always been kind of out-of-reach for us is natural and organic skin care products.  I would love to use all natural, all organic things across the board but it isn't financially possible.  So I'm always glad to see when mainstream companies respond to the masses and start changing for the good.
Johnson's Natural Baby Shampoo, Baby Lotion, and Head to Toe Foaming Baby Wash are a more natural version of a brand that's been around for so long it's definitely a household name, and one that many parents rely upon.  I was so happy when I heard that Johnson's was working to include more natural elements in their product line, because we, as a family, strive to live a more natural lifestyle as a whole.  Natural and organic products are wonderful but are often cost-prohibitive to many families, including my own at times, and it isn't an easy choice for parents (or anyone, for that matter) to have to weigh the cost before the benefits.  I love this line because it's natural, gentle to my kids' sensitive skin, smells wonderful, and AFFORDABLE!!
Johnson's is a household name that has so many years of quality behind them, and they offer us a more affordable line for more natural ingredients.  I am glad that they are recognizing the need for more natural inclusion and I hope they will continue to rework their formulas in the same manner.
Johnson's Natural line recently won the 2012 Better Homes and Gardens Best New Product Award!
JOHNSON'S® NATURAL® products have
No Parabens
No Dyes
No Animal Byproducts
No Silicones
No Lanolin
No Paraffin
No Petrolatum
No Phthalates
No Essential Oils
Please visit http://www.johnsonsbaby.com/natural for more information about the products and ingredients, receive coupons and view a series of videos that offer tips on how to affordably incorporate natural living into everyday family life.  We have already purchased some of the Johnson's Natural Kids products- my 4 and 6 year old informed me they are just "too big" for baby products anymore.  You'll also notice on the site that there are some frequently asked questions with answers, including why 2% of the products are not natural- I was pleasantly surprised that they'd include this kind of question but I think that shows some transparency from Johnson's and makes me respect the brand more.
In what ways are you and your family taking steps to live a more natural lifestyle?  I love hearing what others do, because it often inspires me to try something new.  Share with me!!
"I wrote this review while participating in a campaign by Mom Central Consulting on behalf of Johnson's Natural and received a product sample to facilitate my review, and a promotional item to thank me for participating."
0