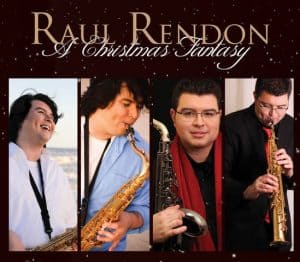 One of the most significant things to me about the Christmas season is the music that goes along with this season. So many of my memories that I cherish most of all are tied in with carols and songs about Christmas. I didn't grow up Catholic, but my Grama B was and I went to Christmas Eve mass with her every single year, and we'd sing Angels We Have Heard on High – I always feel a smile in my heart as my eyes shed a tear remembering those services.    The Little Drummer Boy sure does make for great background music to wrap presents to!
My mom had about 40 different Christmas albums-not CDs, but albums.  Records.  She did modernize as time went on but if you know how records sound- that's part of my association with Christmas.  We always used to make a different kind of cookie each night after dinner and before bed all through December, and I'm not sure she ever turned the stereo OFF at any point in time during the month.  There was always holiday music on somewhere in the house- infrequently, kid versions, but mostly, just her favorite artists and favorite songs.
I've apparently inherited mom's Christmas Crazy- it's definitely in the genes, my kids are doomed.  But my collection of Christmas music grows each year, and my 6 year old is already asking me "Mommy WHY do you tell me about when grama played this song to decorate the tree every single year" so I know that I'm planting the seeds in her little memory as well.
This year, the album I've added to the collection is   A Christmas Fantasy Christmas Album by Raul Rendon. I'm listening to it for the fourth time today already!!  The album has so many songs done in so many genres, very eclectic mix and I'm really enjoying it.  You can find Raul on Facebook and Twitter (I did!).  He's got 10 songs on this album, including a newer favorite song of mine that I haven't had on CD before, Mary Did You Know, which I think he did an amazing job with.  This song resonates deeply with me, and I am so excited to have it done so well and have it to listen to whenever I want.  Melodic and soulful.  Those are words I want to describe this album with.
Download on iTunes: http://bit.ly/uQoIhs
Download on Amazon: http://amzn.to/sUKs06
Order a Physical Copy on CD Baby: http://bit.ly/sNFNAg
Nothing gets down into my soul quite like Go Tell it On the Mountain– and Away in a Manger has been sung at how many Christmas pageants I was in, and now my kids are in?  ALL of them!!  Isn't it funny how music can evoke so many thoughts, memories and emotions?
What are YOUR favorite holiday songs?
This is a sponsored post.  All opinions are my own.