This is a sponsored post written by me on behalf of Stride Rite for IZEA. All opinions are 100% mine.
It's very nearly back to school time and I have some tips for surviving school shopping with a preschooler…
Back to School Shopping with a Preschooler
1. Set a Budget
Try to stick to it as closely as possible by shopping sales, using coupons, etc.
2. Know what you are looking for
Assess your child existing wardrobe, what is lacking? Jeans? Simple t-shirts?  Socks?  Focus on those.  See what WILL still fit from last year, or from the older siblings
3. Choose pieces that mix and match well
Especially if you have an independent child who likes to dress themselves! This gives them their sense of independence but ensures that they always leave the house looking sharp.
4. Start with basics like a great pair of cute shoes
You can conquer the world in a good pair of shoes. Make sure your little one gets the same opportunity. Look for comfort, durability, and of course style too!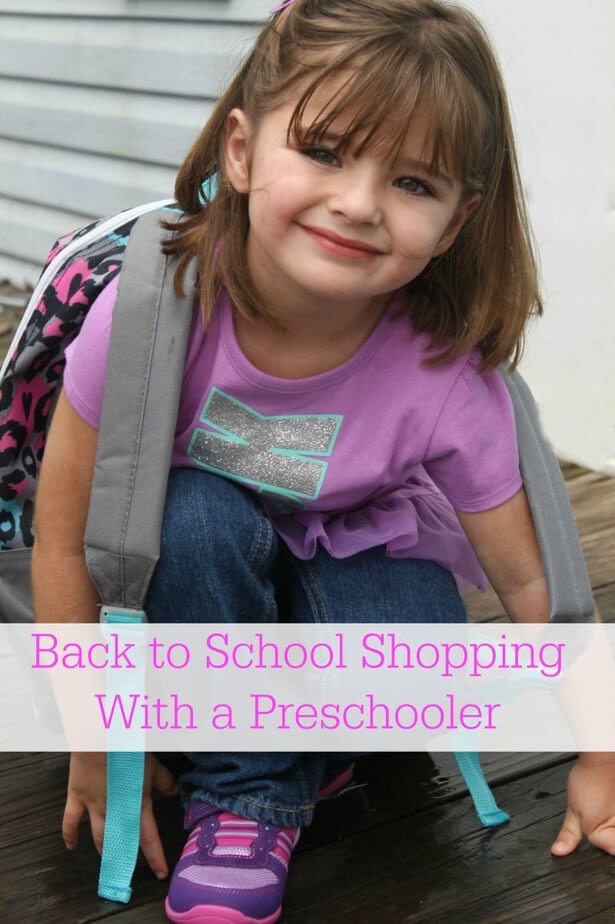 Have you ever had to take a 4-year-old diva back to school shopping? Ever had a root canal? Which one was more fun? I LOVE shopping with my girl because normally she's into it but some days.. Ugh.. The cotton isn't cotton-y enough and the pants well, they are pants, evidently that is a bad thing sometimes. Luckily this time she was revved up to go when she heard we were making a trip to Target!  I was on a mission- she has been growing like a weed and needed a nice pile of clothes to kick her preschool year off with a bang, in particular a great pair of shoes. A little birdie told me Target and Stride Rite teamed up to create a special line of Stride Rite Shoes called Surprize– adorable, comfortable, and just what you have always expected from Stride Rite Shoes.
Want to grab a pair for your little cutie?  You can find them online at Target.com and all US Target locations. Look for these boxes right here in the store -pink and blue beacons to lead you right to the comfy cuteness inside.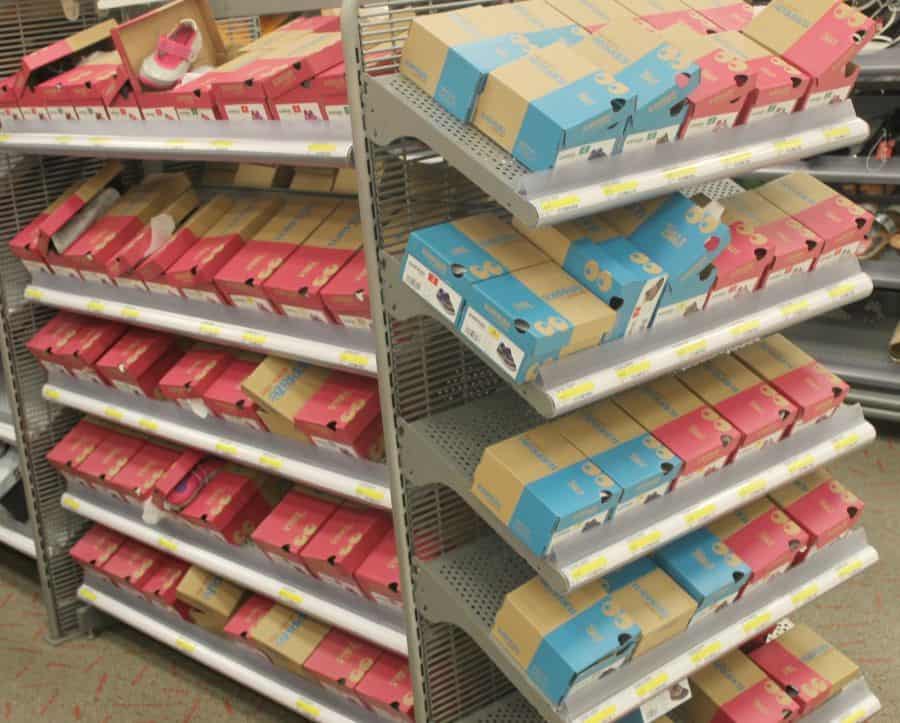 My girl found this cute purple, pink and glittery pair of Surprize for girls. I am so happy with them because not only are they sweet on her feet but they are comfortable so I know she wont complain about wearing them but they are well made and fit well with rubber bottom soles to support and allow natural step and growth.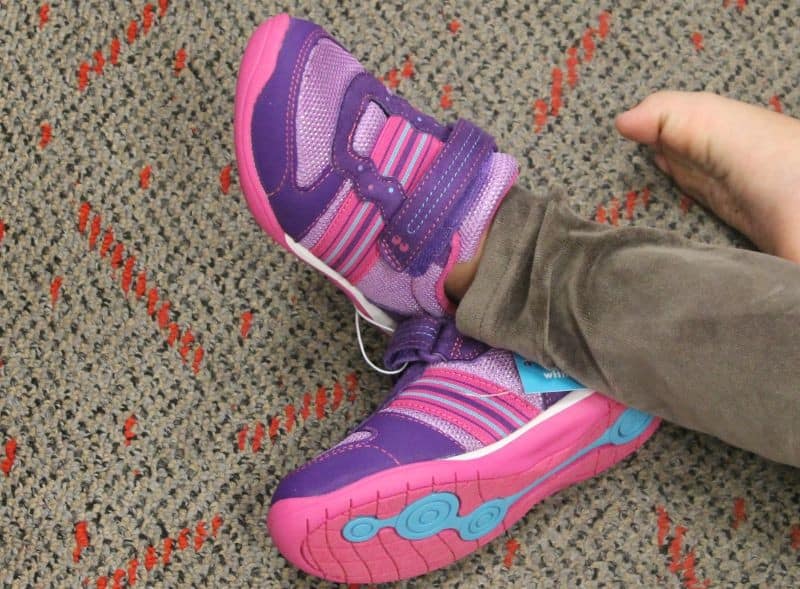 They carry sizes to fit from about 6 months old up to about 5 years old in a great variety of styles of Surprize for boys and girls.  Here are a few more styles I scoped out for you.

Check out @StrideRite on all of their social channels for more information!
Which Surprize shoe would your little one love the most? Shop Surprize by Stride Rite