Recently Beanitos sent us a case of their amazing bean chips to review.  As a family of self proclaimed chip-aholics, we got super excited.  Beanitos Bean Chips come in six varieties made with black beans, white beans or pinto beans.  Our case had a mix of the White Bean Restaurant style and Nacho Cheese along with the Original Black Bean and Chipotle BBQ.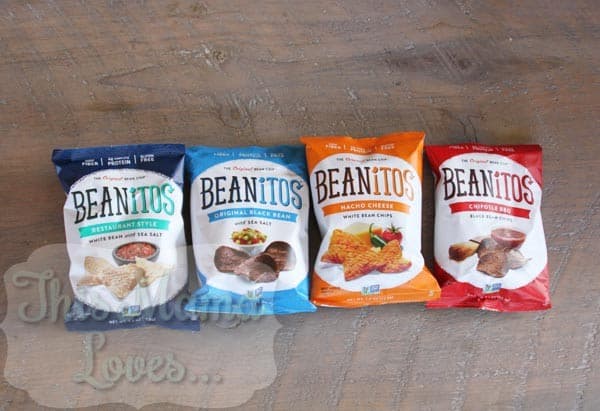 The Beanitos White Bean Resturant Style chips with sea salt quickly became my favorite and YES, I did hide a couple of bags from everyone else.  My 8 year old really liked the Original Black Bean and the Nacho Cheese White Bean chips.  The Hubs did not pick a favorite, he liked them all.  They all had great flavor and amazing texture and crunch.  They held up nicely when dipping in hummus, salsa and sour cream.  Just writing this post makes me want some!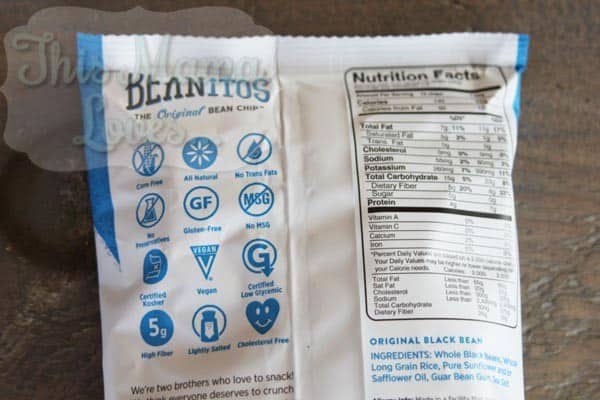 Another things I really love about Beanitos Bean Chips is that they are clearly labeled.  The ingredient list is short and it shows
that they don't use corn as a filler and they  clearly label if their are gluten free or vegan.  That is very important to us because sometimes foods that we would think are vegan have sneaky animal products in them.  The packaging is easy to read and fun too.
What's your favorite snack food? Have you tried Beanitos?
The product was provided to facilitate this review.  All opinions are my own.