If you are still thinking of what to give the man in your life this Father's Day, worry not! I've got you covered with some of the best Windows apps for sports fans! With a Windows App, you don't have to worry about even leaving your house to pick up a gift. There is no shipping and handling involved. Your gift won't be forgotten about in some deep dark corner of the house that holds all of the "world's greatestest Dad" memorabilia he's received over the years! Instead, your gift will remain at the tip of his fingers whenever he feels like utilizing! It won't fade, shrink, or expire!
Here are a few the best Windows Apps for Sports fans: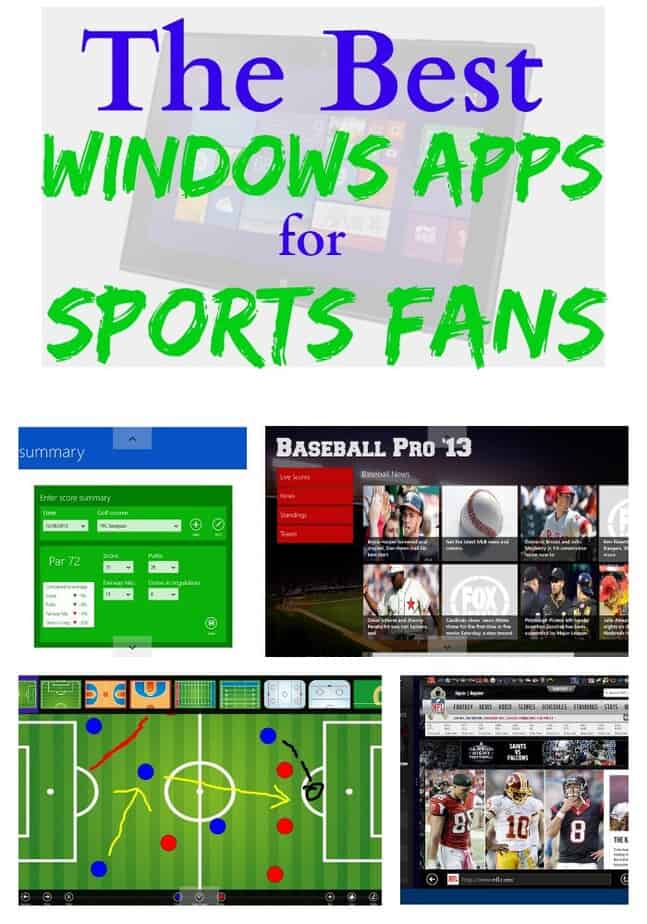 For the baseball fanatic. Live scores, up to the minute standings, and news about your favorite teams! Go Red Sox! 🙂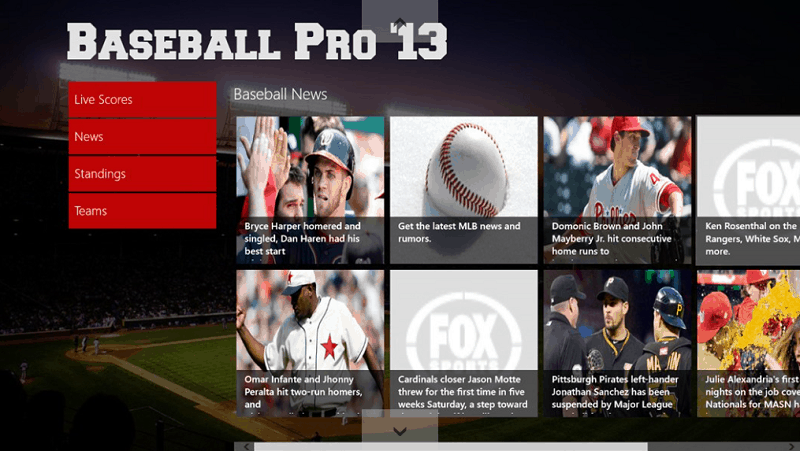 Access NFL network programming AND your NFL Redzone, directly from your Windows 8 device!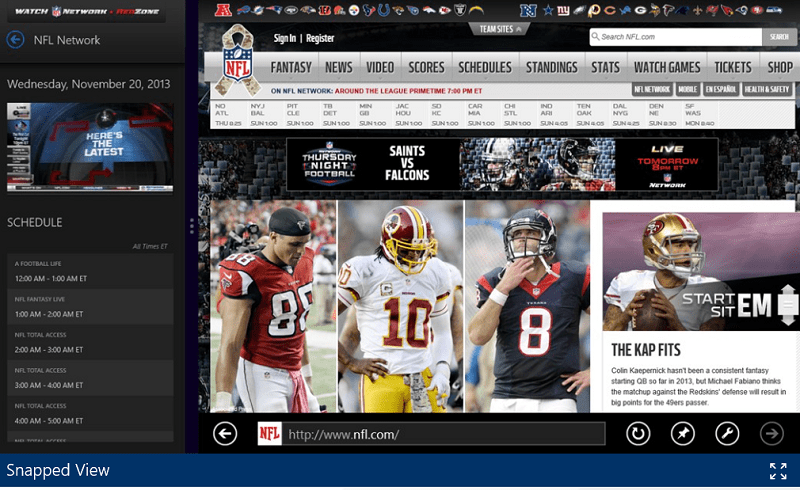 If you have a coach in your life, they're bound to LOVE this app! Tactic board allows you to strategize and plan out plays right on your Windows 8.1 device.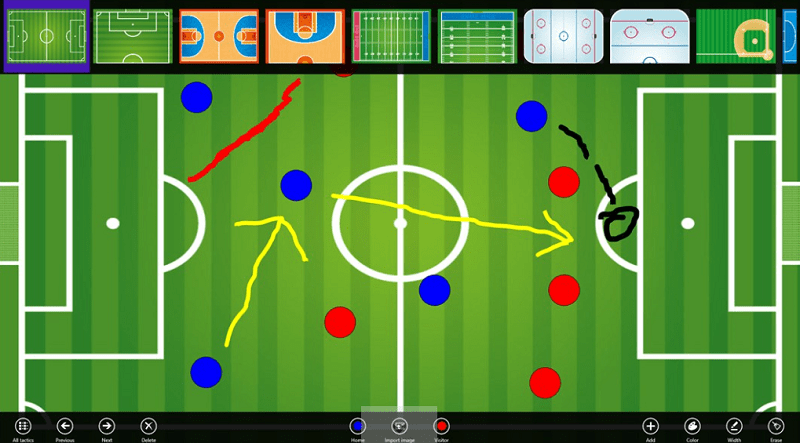 It's no secret that most men love cars! This app will allow them to access to the fastest cars, right at their fingertips, making it very easy to pull up and show off to their buddies!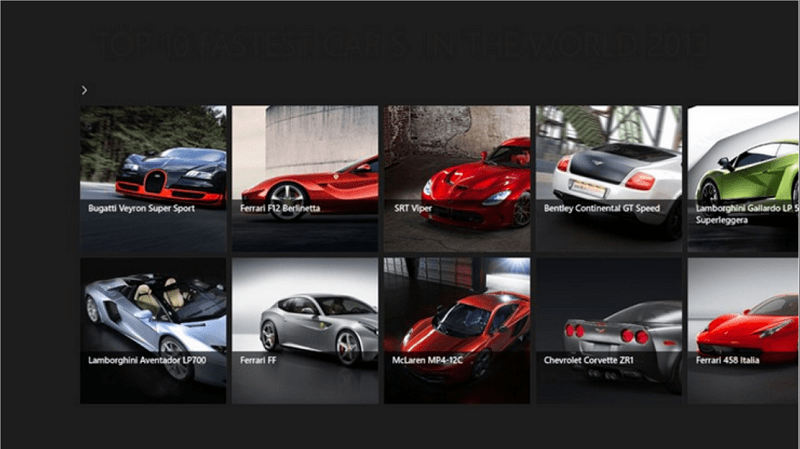 If you have a golfer in your life, this app is an essential. The app actually helps you improve your golf game by analyzing your swing, based on a video you've uploaded! It's like having your own personal golf coach, right in the palm of your hand (but for much less money)!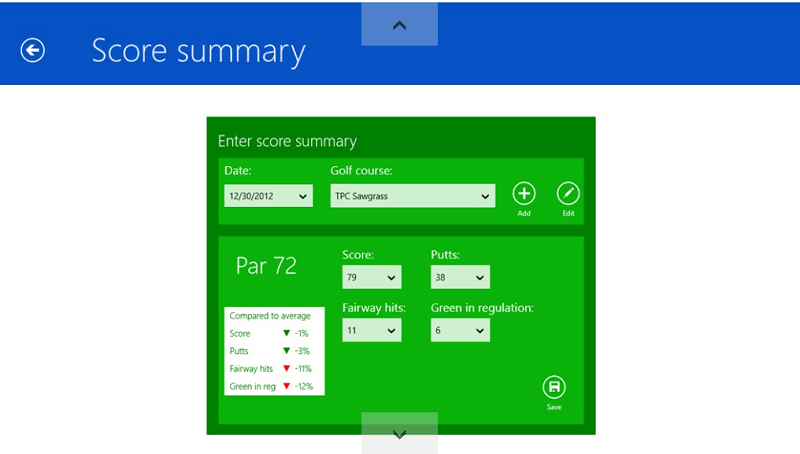 Soccer fans will love this app.  Featuring 34 leagues, over 600 licensed teams, and more than 16,000 players. From the English Premier League to La Liga and beyond. Plus, for the first time on mobile, listen to commentaries in English, French, German, Italian and Spanish!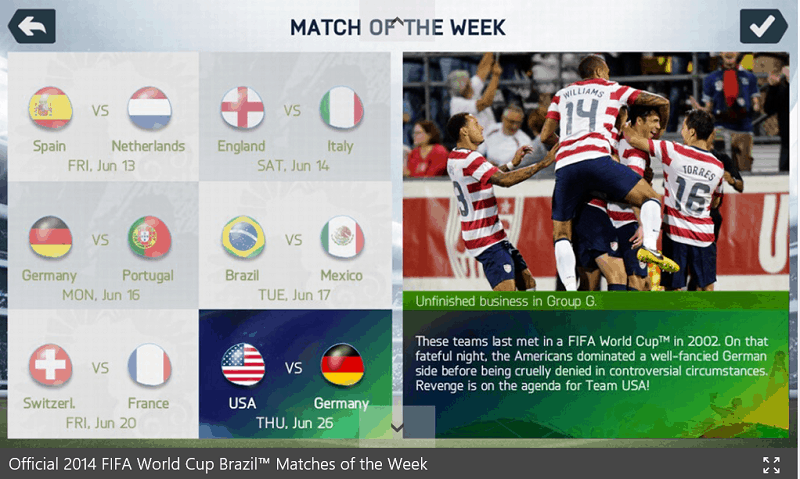 An important app for men that allows you to make a fitness plan, create a healthy diet, reduce stress, enhance sleep, and more! (And if he's PLAYING any of these sports he's loving the app to, he'll want to be healthy so he can continue to enjoy them!)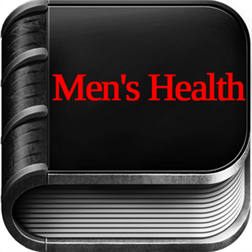 These are just a very small sample of what's available for sports fans using Windows Apps! Head on over to Microsoft and see for yourself!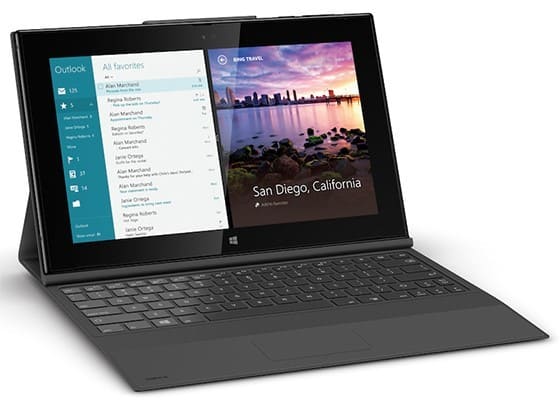 Of course, he'll need a tablet for all of these cool apps. Why not get him a Nokia Lumia 2520 Tablet? Head over to your local Microsoft Store and pick one up- knowing how helpful the folks are there, I'm sure they would be happy to help you load some of these apps onto the tablet before you leave so he can turn it on and play right away!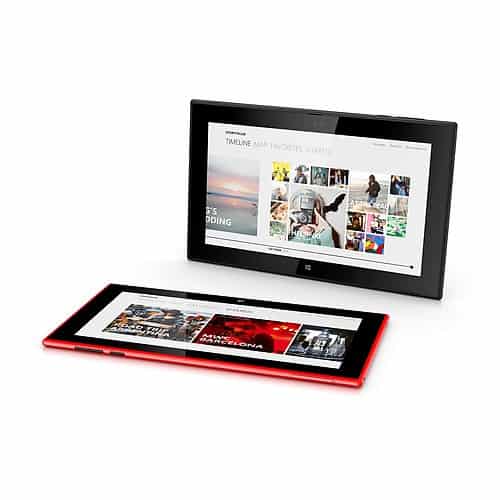 This tablet has it all- Create and edit Word, Excel and PowerPoint files on the go. Synch your email and calendars with Outlook. And with up to 64GB of expandable memory and OneDrive, you can save your documents and pick up where you left off whenever you want. As you can see from the picture above, the profile of the Lumia 2520 is teeny tiny.  Not a lot of extra weight for him to tote around when he's travelling or commuting to work (or the playground).

The Nokia Lumia 2520 with high-res Full HD display is crisp and clear even in bright sunlight. So you can see whatever you're working on, wherever you're working, indoors or outside.

Snap on the Nokia Power Keyboard and let your fingers do the talking. With up to five hours of extra battery life, a touch pad and two full-sized USB ports, getting things done on the move has never been easier.

The Nokia Lumia 2520 can store an 80% charge in just one hour, leaving you 100% free to unplug and do your thing.
One reader will win a Nokia Lumia 2520 Tablet!
I receive information and devices as part of the WindowsChampions program.  No compensation was received for this post.  Opinions are my own.