Blood Donation for Pets
Veterinary blood banks are crucial to veterinary practices, especially those with emergency services. Like humans, animals need blood to provide adequate oxygen and fluid to the body's organs. Blood transfusions help pet patients that are recovering from surgery, trauma, or blood diseases. There are many veterinary blood banks for pets around the country, where dogs and cats are welcome to donate blood.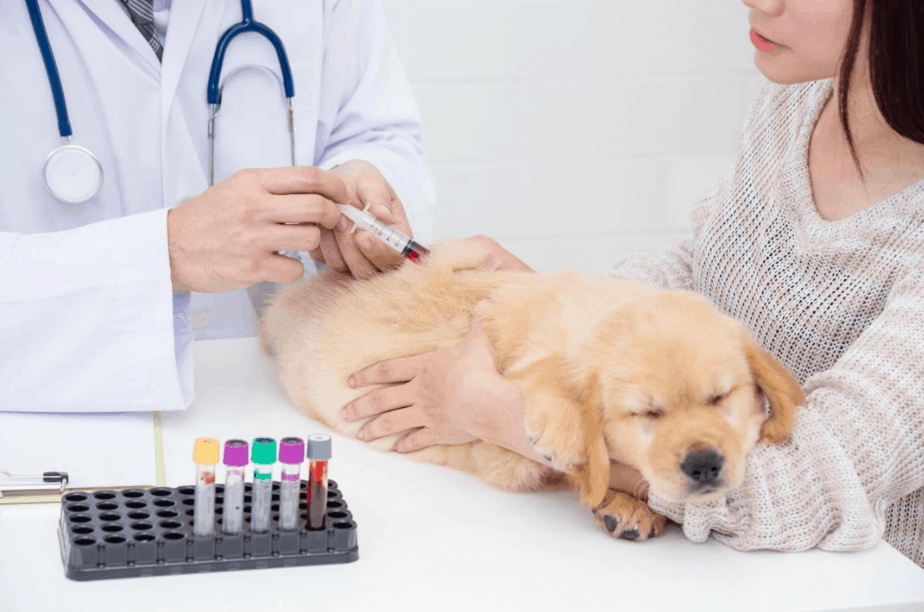 Pet Blood Donor Candidates
Hundreds of animals need transfusions per day. Unfortunately, there is a shortage of blood, and many smaller clinics rely on larger hospitals when they need blood. For this reason, pet blood donors are crucial to saving the lives of other sick or hurt animals.
Canine Donors
Dogs have five major blood types: DEA 1, DEA 4, DEA 3, DEA 5, and DEA 7. The universal blood type is DEA 1.1 and is found in 40 percent of dogs. It is important that each patient receiving a transfusion is crossmatched to ensure they are receiving an appropriate donation. If a patient receives more than one donation, there is a risk of delayed destruction of the red blood cells.
Blood donor requirements for dogs vary somewhat by state and even by each blood bank. However, canine blood donor requirements usually are similar to the following:
Healthy

Friendly

More than 50 pounds

One to seven years old

Current on vaccines and free of parasites

Free of medications other than heartworm and flea preventitives

Healthy heart

Universal blood type



Feline Donors
Cats have three blood types: A, B, and AB. Cats with AB blood type are rare and considered universal recipients.
Blood transfusions can be a life-saving procedure, especially for patients with severe anemia. Feline blood donor requirements include:
Calm temperament

More than eight pounds, but not overweight

One to eight years old

Healthy blood pressure

Normal red and white blood cell count
Both dog and cat blood donors will be typed and tested for blood-borne infectious diseases. Patients that are receiving blood transfusions will be cross-matched to ensure compatibility. Donors can give blood every three weeks, but typically only donate between five to six times per year.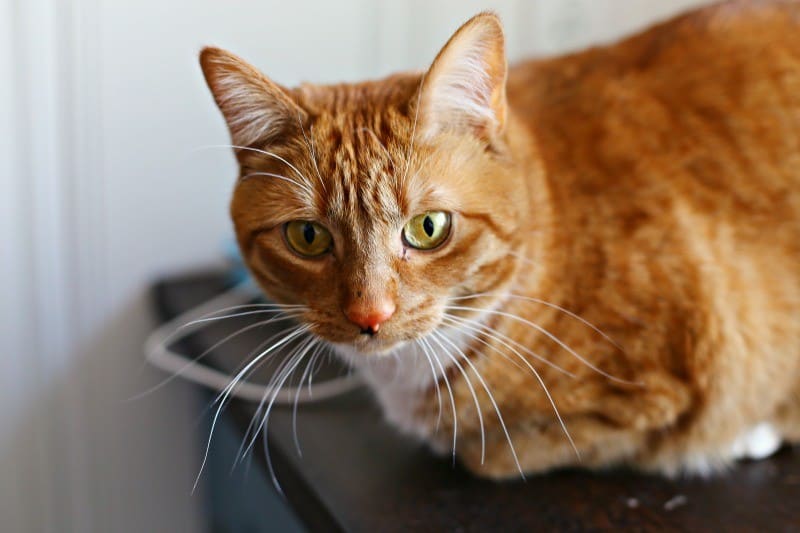 Blood Donation Process
After being tested and deemed a suitable donor, the veterinarian or veterinary technician will provide all necessary information to prepare for the process. Before the blood donation, the donor should eat dinner the night before but skip breakfast. They will feed the pet immediately follow the donation session.
Many places prefer not to have pet owners present during the process because it is harder for the pet to relax. Cats will be put under general anesthesia to donate.
The blood donation appointment takes about 30 minutes with the actual donation only lasting ten minutes. The blood is extracted from the jugular vein, which runs along the neck. Blood donations are painless for pet donors. Although they may need more rest and limited exercise after the appointment, they will be able to resume normal activity the following day.
Pet donors do not typically experience any side effects other than minor swelling at the site blood was pulled. Veterinary technicians will do their best to make the process easy and comfortable for the donor.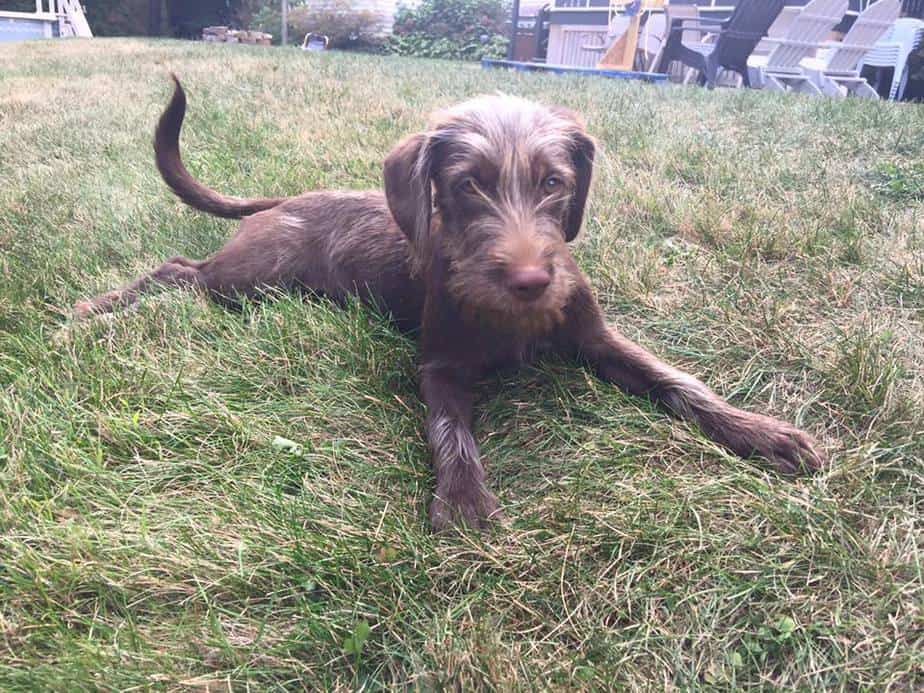 Veterinary Blood Banks
Since there is a shortage of animal blood, many veterinarians will reward pets and their owners for blood donations. For example, these vets may offer discounts or free services, such as routine physical exams, bloodwork, and heartworm and flea preventatives.
Many vet hospitals and vet schools run small scale blood banks that rely on staff-owned pets as donors. Most blood banks are overseen by veterinarians, technicians, and vet students, and they use the best veterinary medical practices and guidelines.
Unfortunately, veterinary blood donations are an unregulated industry. Most blood banks are nonprofits and rely on volunteer donors. However, there are allegations of animal abuse in commercial operations because they are trying to keep up with demand. If you are interested in your pet becoming a donor, ask your primary veterinarian to refer you to the nearest veterinary blood bank and to see if your pet would be a good fit.