How to Choose Clothing for Your Baby
If you are a new parent and have a newborn baby, you have to choose the clothing for your baby. When you want to buy clothes for your baby, you consider many things such as comfort level and size, etc. and then there's the many many kinds of clothes from super simple to super cute to super trendy and a lot in between! There are the following things which you should consider while buying baby clothing. Let's discuss.
You should choose comfortable clothes
As you know, babies are very sensitive to anything and respond instantly to any weird things which bother them.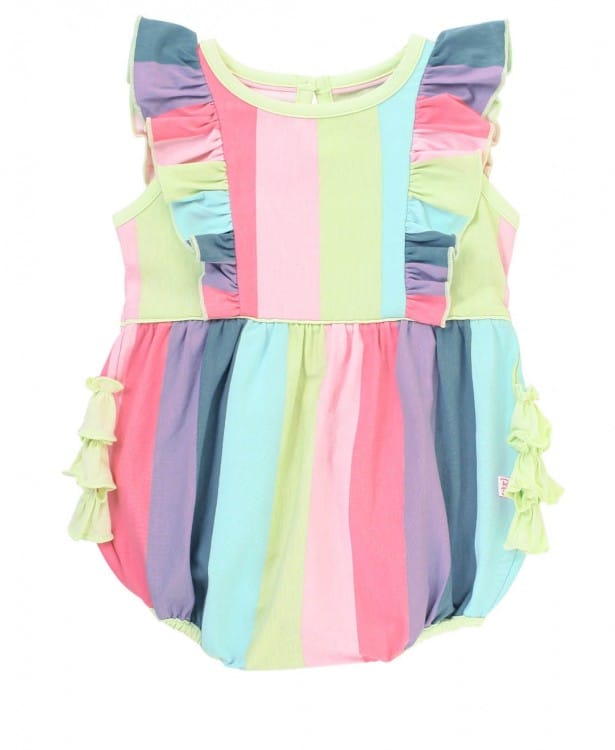 So, when you buy clothes for your baby, you should choose light-weighted clothes with soft fabrics. Due to having sensitive skin, light and fine clothing provide them more comfort. If you pick clothes made up of synthetic fabrics, they will irritate the babies. You should give priority to comfort and easiness for newborn baby girl clothes over stylish.
Don't just choose fancy and stylish clothes
If you are going to buy the clothing for your baby, you should not just choose fancy and stylish clothes. Fancy clothes can look very heavy and feel less comfortable. The safety of your baby can compromise if you buy heavy or irritating fabrics for your little one. Look for fabrics and clothing pieces that tend to give more care to your baby. Onesies are great for layering or wearing alone on a hot day. They are great under a sleep sack or wearable blanket, too. Look for pieces that have a nice generous opening at the neck and head, and that fasten with ease.
Always check clothing sizes
Always read the size tags of baby clothes. Check the tags to see what the fabrics are. Babies grow fast, so if you're baby is on the taller side or a little chubbier like Brett's son was…they may well end up skipping the newborn size altogether! The best pieces we have found especially in warmer months didn't have feet attached and that helped them last a little bit longer.
Not all brands have the same weight guidelines for sizing, so be sure to check the tags and labels for size charts. If a brand looks like it runs small- it probably does- so don't be afraid to buy up a size. If you find an outfit you absolutely love, and they have it in several sizes, grab one of each size! That way, you'll get to enjoy the cuteness and baby will have some things to grow into.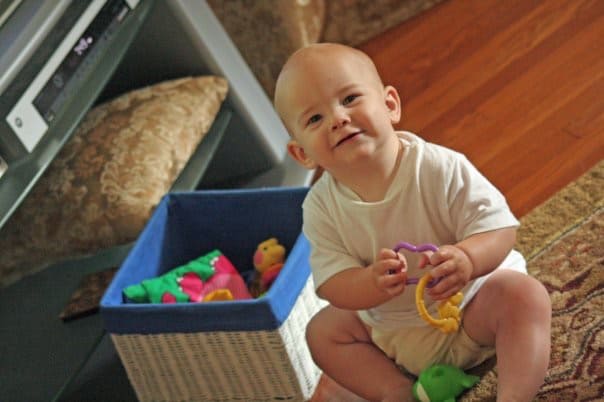 You should keep the weather in mind
While buying clothes for your baby, keep in mind the weather conditions where you live. For example, if you are buying clothes when summer is going out, you should buy layering baby clothes. Actually, look to layer year round- it will keep your baby safer and protect him from the weather. In summer, most places indoors have air conditioning, and little babies can get chilled quickly! Breathable fabrics that are soft on the skin are ideal.
Easy to wash, easy to wear
When you go to buy new clothes for your baby, make sure you're looking first and foremost for comfort for baby, and then for looks. Fabrics that are easy to wash and easy to secure and undo/redo for diapering are a must!
As you know, you will likely have to change the baby's clothes multiple times in a single day. So, you should buy clothes which you can wash easily. You know babies regularly spit out and drool, so always keep the easily washable fabrics in mind when shopping. It will save your time as well as keep you calm.
Get a sleep sack
A sleep sack is the type of blanket that your baby wears instead of putting on your body. These are great for bedtime because it keeps baby warm without getting blankets near their face. There are some sleep sacks that will also double as a swaddle blanket which really helps some babies feel snug and secure and maybe even sleep a bit better!
To sum up, while buying any clothing for your baby, consider the above-mentioned things in your mind. You should prioritize the baby's comfort and safety first.