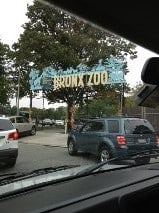 I recently took my first visit to the Bronx Zoo with my kids. We decided to go in the fall while the weather is nice and WOW was it fun. It was a really great time of year to visit the zoo. Most of the animals were out and about, nobody was too hot or too cold and we were able to walk around for hours before the whining set in! The zoo itself is very clean and the staff was very friendly. We did need to refer to our map quite often, as the layout was a little bit confusing. My children really enjoyed the tiger and rhinoceros exhibits. They were able to get an up close and personal look at the animals. We really enjoyed seeing the tiger cubs frolicking and the rhinoceros running in his enclosure!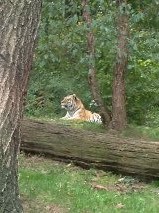 We drove about 2 hours each way. It was a really fun day trip and one that I plan on doing again soon. There is so much more that we need to discover at the zoo. My kids had a great time and are still talking about their visit. It was a really great experience and one that I look forward to doing again!
You could easily take 3 or 4 trips to the zoo and still have more to see. It would be fun to split the zoo up into 4 areas and focus on just one area per visit. This would make it very manageable for little ones. In addition to fun animal exhibits, the zoo had fun shops, concession stands and live shows! Think about getting a membership to the Bronx Zoo, your family will love it!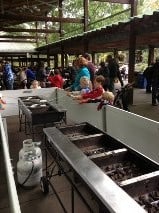 "Season passes were provided in order to facilitate my review. Alll opinions expressed are my own."
Guild Wars 2 Tyria Guide