Here's an easy and delish buttercream frosting recipe for you!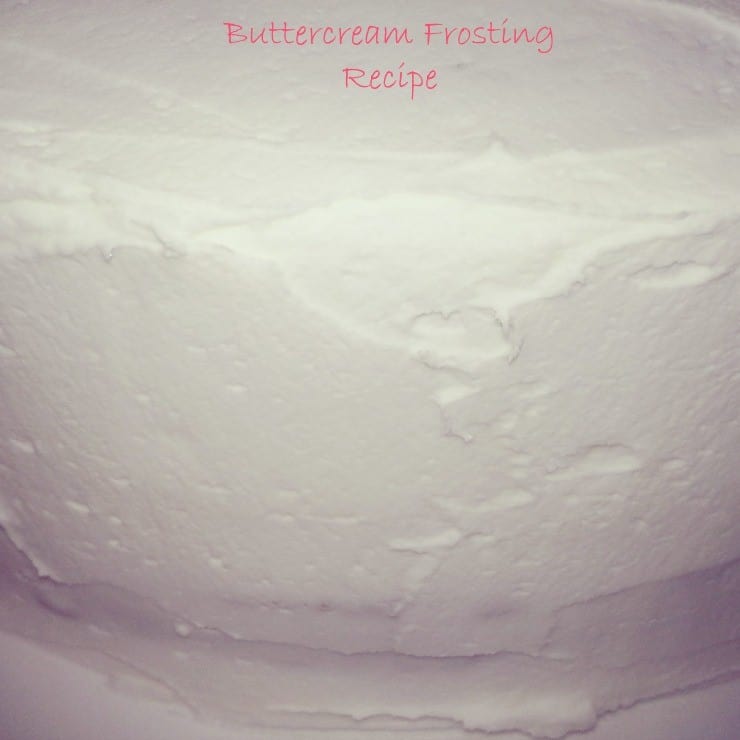 Ingredients
4 cups sifted confectioners sugar
½ cup unsalted butter
½ cup shortening
1 Tbs pure vanilla
2 Tbs meringue powder
¼ cup water (+/-)
Directions
Using stand mixer, cream butter and shortening in mixing bowl.  Once smooth, add vanilla and mix until blended.
Gradually add 2-3 cups of sugar.  Add the 2 tablespoons of meringue powder (this will keep frosting from falling or melting in warmer conditions and adds a nice flavor).
Next add half of the water and continue mixing while gradually adding the remaining sugar.
Continue adding water until you have the consistency you desire.  You'll want slightly thinner for spreading and a bit thicker for piping.
This is a very smooth, almost whipped frosting that you'll absolutely love!