Butterscotch, Coconut & Chocolate Cookies: Country Crock® Make It Yours™ Cookies

This post is sponsored by Country Crock®. All opinions are my own.
With the holidays already happening I am one busy mama. Between sending out Operation Christmas Child boxes and running my kids to their holiday concerts, sports practices, meets, games, etc., I have to stay on top of things. The holidays are HERE and we all know that a lot comes along when the holidays roll in!
That includes lots of gatherings & get-togethers and wanting to share a little holiday cheer! We often do that with a platter of baked goods. My Grandma B always had bars she made during the holidays…coconut, butterscotch and chocolate were the main ingredients, and using those in a cookie recipe is a fun way for me to honor grandma's favorite recipe (even if it wasn't hers and she never let on that it wasn't…) and update it to use those ingredients in a different way.  Now I can just keep those three ingredients in a holiday cookie and mix them in to Country Crock® Make It Yours™ Cookie dough. We love this dough so much, we've been making batches and freezing them! It's easy to make and only takes a few minutes. Plus, you can add in whatever mix-ins you love, like coconut, butterscotch chips and chocolate chips! This holiday season, be prepared for holiday parties, unexpected guests and cookie swaps with these simple cookies that will really get your taste buds singing!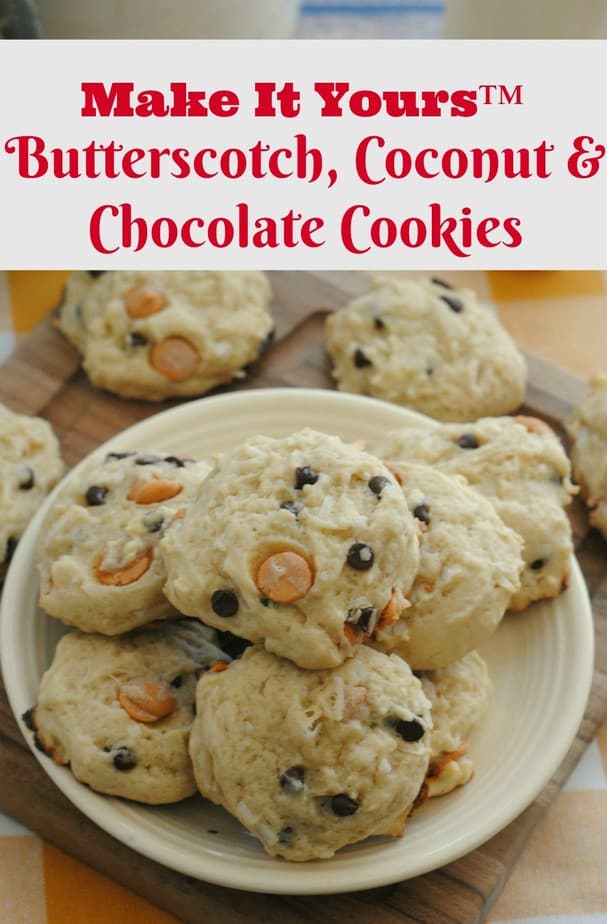 Butterscotch, Coconut Chocolate Cookies: Country Crock® Make It Yours™ Cookies
Ingredients
1 C. Country Crock®
3/4 C. packed brown sugar
3/4 C. granulated sugar
1 large egg
1 large egg yolk
2 tsp. vanilla extract
3 C. all-purpose flour
1 tsp. baking powder
1/4 tsp. baking soda
1/3 C. butterscotch chips
1/3 C. coconut flakes
1/3 C. mini chocolate chips
Directions
Preheat the oven to 375 degrees.
Combine the 1 cup of Country Crock®, brown sugar, granulate sugar, egg, egg yolk and vanilla, mixing well.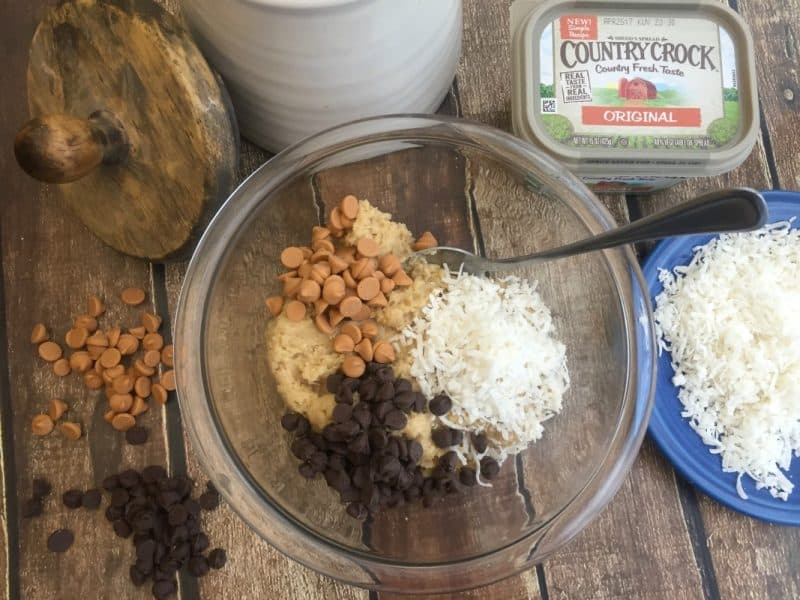 Slowly fold in the flour, baking soda and baking powder.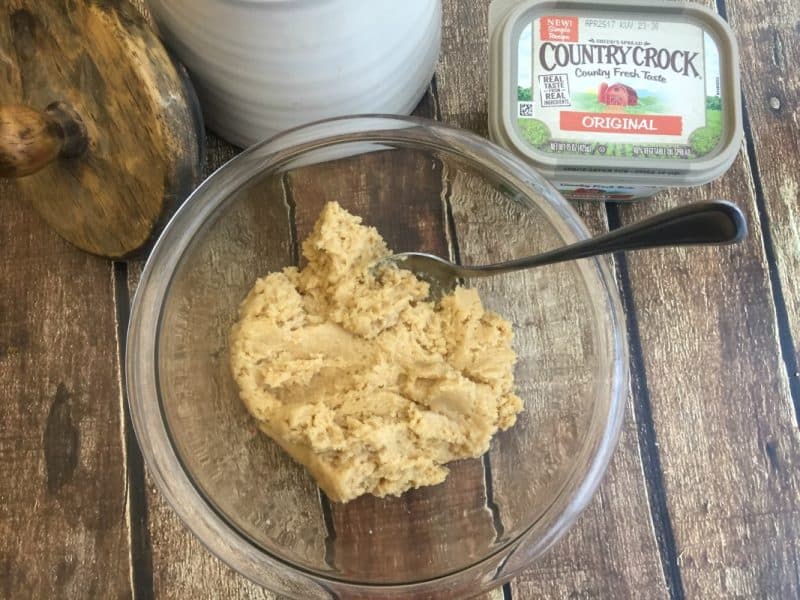 Add in the coconut flakes and mix them in.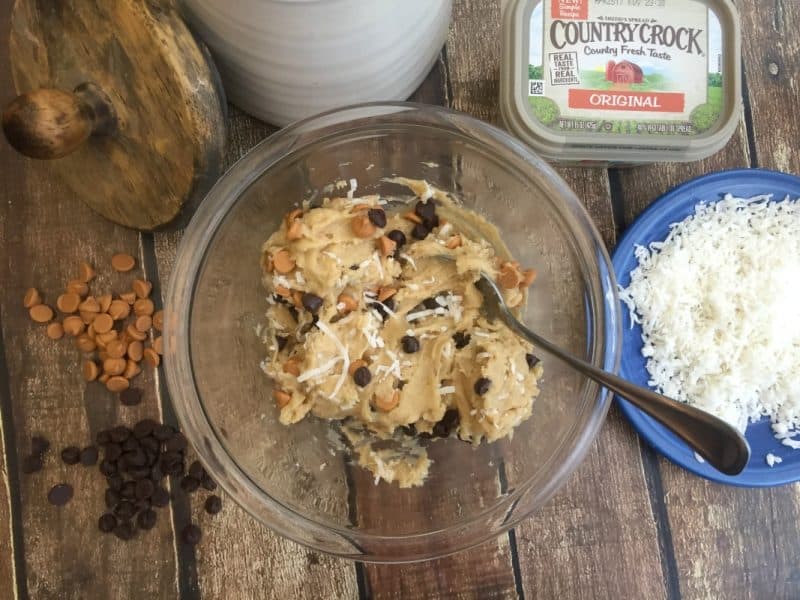 Drop by rounded tablespoon onto your baking sheets about 2-3″ apart.
Bake 10-12 minutes or until light golden brown.
Remove from the oven and let cool a few minutes.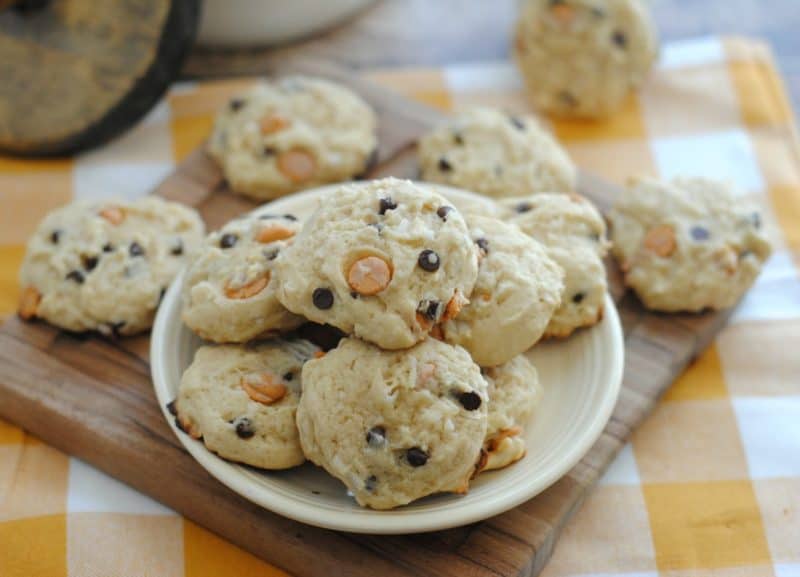 Be sure to also check out our 

Sweet & Salty Toffee Cracker Cookies

 recipe, and be sure to tell me how you plan to Make it YoursTM this holiday season!
 
[mpprecipe-recipe:2216]