Country Crock® Make It Yours™ Sweet & Salty Toffee Cracker Cookies
This post is sponsored by Country Crock® but all opinions are my own.


The holidays are quickly approaching and I am in full holiday planning mode. Between running the kids to school in the morning, picking them up in the afternoon and then heading out to after school activities I am super busy.
Who doesn't love cookies? And, what better way to celebrate the holidays than to make and share cookies with friends and family? Because the kids love helping in the kitchen, I love using simple, family-friendly recipes that use simple and delicious ingredients like Country Crock®. The holidays are busy enough as it is so I like using a delicious go-to recipe that I can customize with my own personal touch.
During the busy holiday season, the Country Crock® Make It Yours™ cookie recipe is the only cookie dough recipe you will ever need. It makes a perfect sweet and creamy cookie base that you can customize however you would like! The kids loved help picking out yummy toffee bits and buttery round crackers to add to the cookie dough. What a perfect sweet & salty combination of cookies to share with friends, co-workers and family. And spending some quality time in the kitchen as a family was fun, too!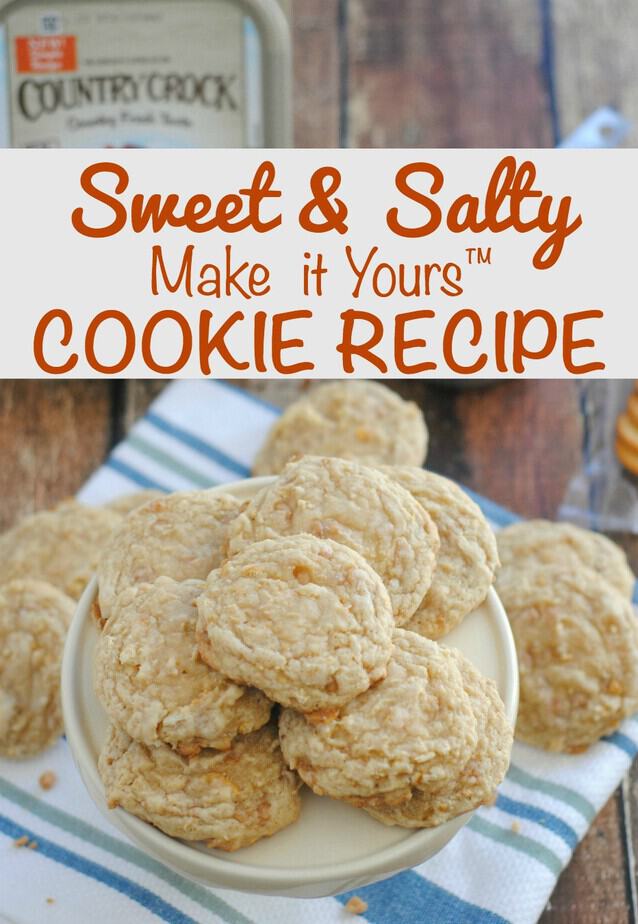 Sweet & Salty Toffee Cracker Cookies: Country Crock® Make It Yours™ Cookies
Ingredients
1 C. Country Crock®
3/4 C. packed brown sugar
3/4 C. granulated sugar
1 large egg
1 large egg yolk
2 tsp. vanilla extract
3 C. all-purpose flour
1 tsp. baking powder
1/4 tsp. baking soda
1 C. toffee bits
1 C. buttery round crackers, crushed
Directions
Preheat the oven to 375 degrees.
Combine the 1 cup of Country Crock®, brown sugar, granulate sugar, egg, egg yolk and vanilla, mixing well.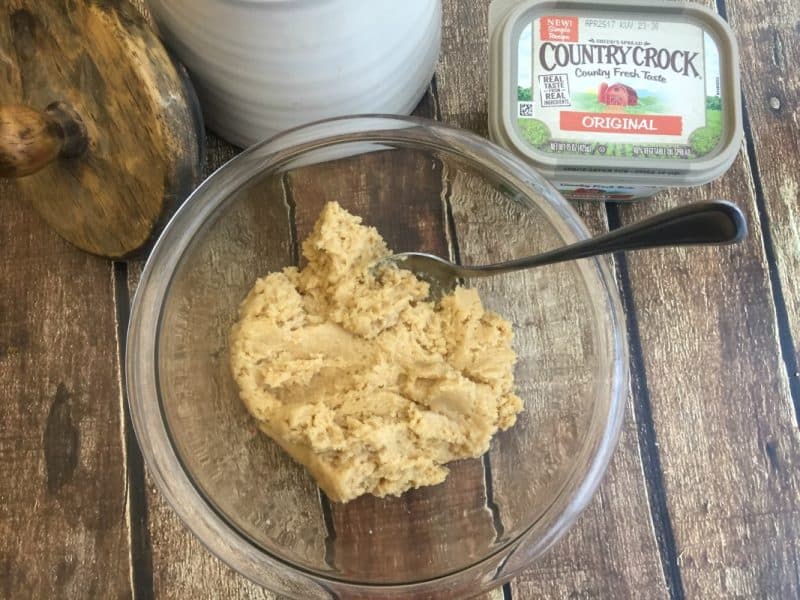 Slowly fold in the flour, baking soda and baking powder.
Add in the toffee bits and the crushed buttery crackers.
Drop by rounded tablespoon onto your baking sheets about 2-3″ apart.
Bake 10-12 minutes or until light golden brown.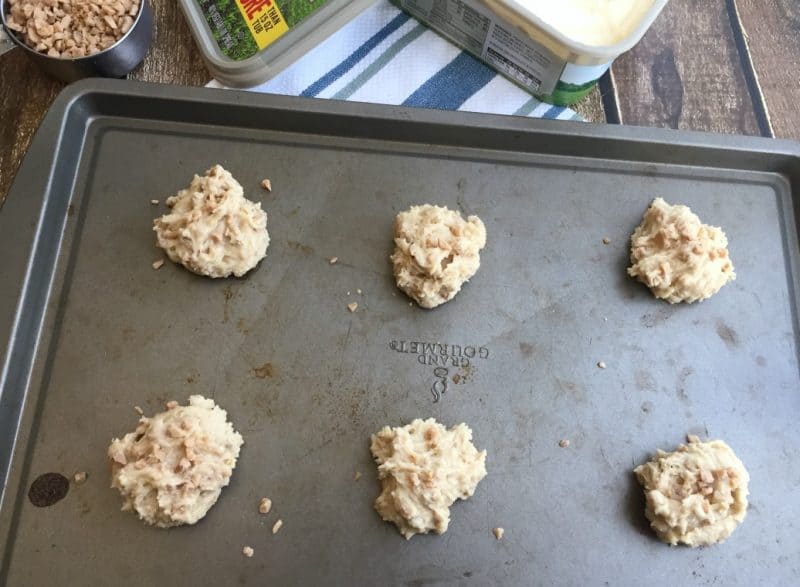 Remove from the oven and let cool a few minutes.
We're doing a REALLY fun blog hop with a bunch of other bloggers sharing all kinds of delicious and simple Country Crock® Make It Yours™ recipes-  look at these yummy creations! Hope you all enjoyed my take on the recipe. And special thanks to from my friend Chrissy of The Taylor House for sharing her Easy Holiday Turtle Cookies creation and sending the holiday joy our way!
These are maybe the perfect holiday cookie to make- quick and easy, so even the littlest family members can help make them, and simple ingredients that are easy to find.  That way, you can focus on the doing and enjoying and not spend a ton of time on the making! The hardest part? Deciding which things to mix-in first!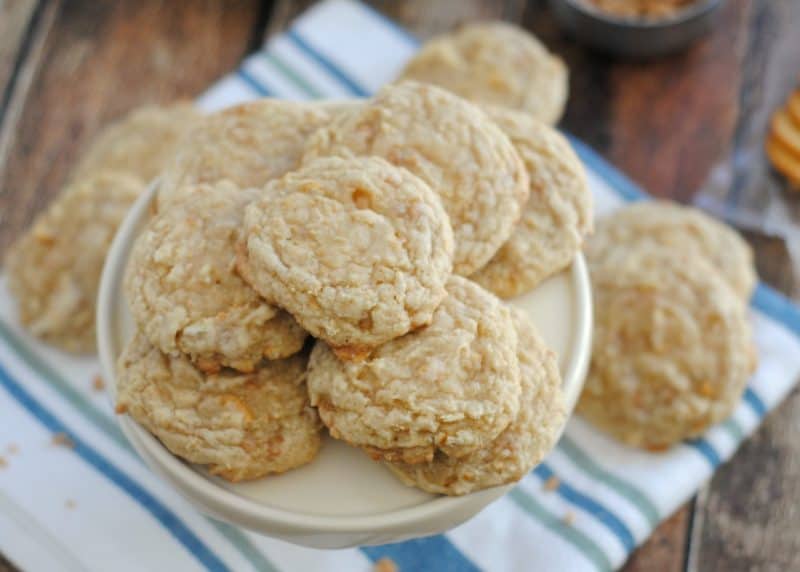 [mpprecipe-recipe:2209]