There are few certainties in life, but one thing you can count on is if you have a little boy, he will reach a point in his life where he loves trains.  Our 2 ½ year old has just entered that point.  It started with him watching everything Thomas & Friends  related on Netflix a month or so ago and we realized it was bad when a couple of days ago he was pushing his little brother (just over 15 months old) around in a box yelling "ALL ABOARD TRAIN!".
Disclaimer: Post is sponsored by Lunchbox. Opinions are my own.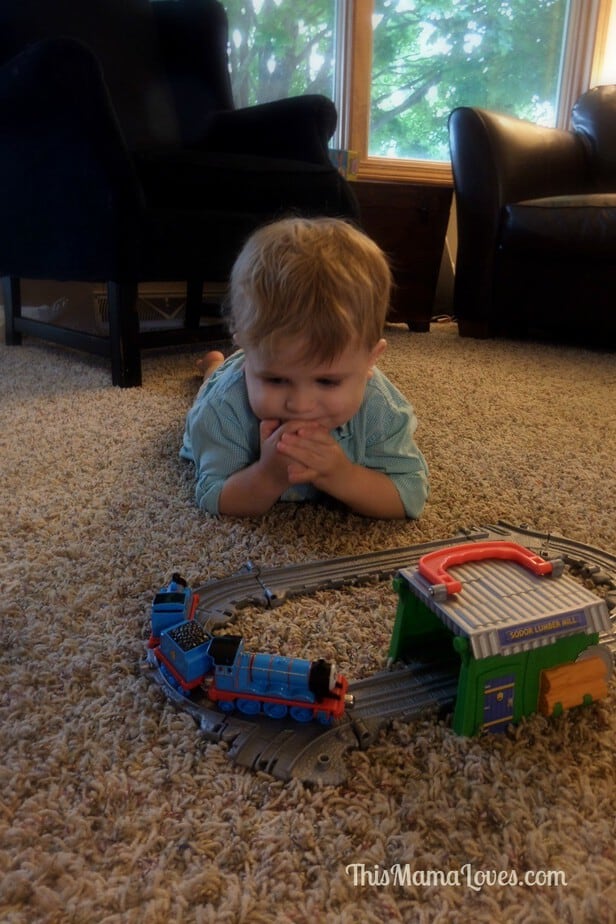 We decided to surprise him with something a little more cooperative and easy to use than a little brother in a box, so we headed off to Wal-Mart to find some fun toys.  I've only paid passing attention to the show as he watches it so I was surprised by how many different trains and sets there were.  Judging by all the spots with out of stock toys, I'm guessing our little guy isn't the only one who's crazy about Thomas.  We picked up the Sodor Lumber Take-n-Play set (which included Thomas), along with a Gordon to add to it.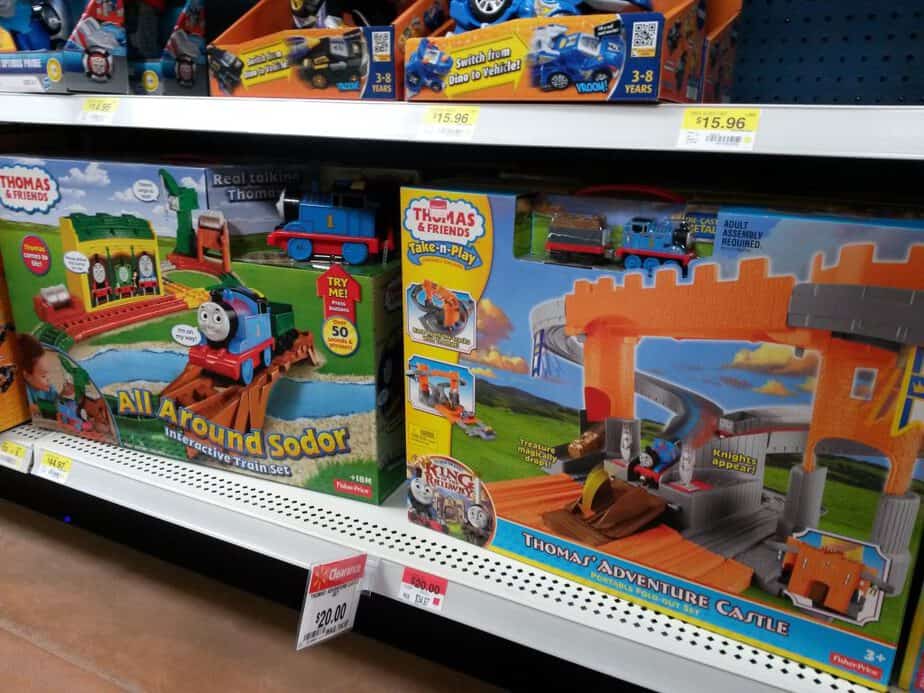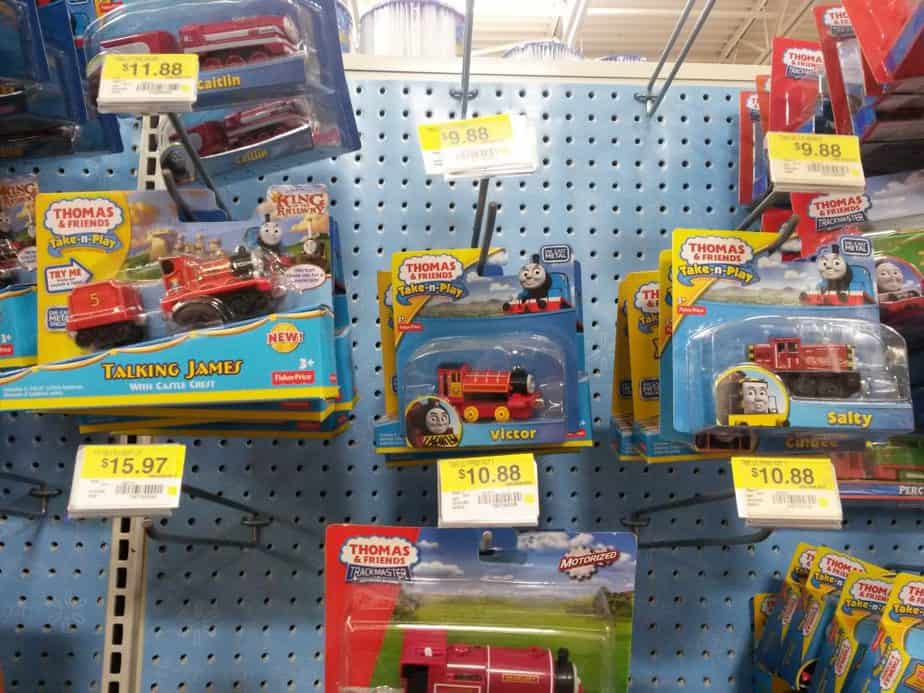 After spending a few minutes thinking about his good fortune, he had to sidetrack little brother with the box the toys came in (maybe we will get off easy with the little brother and just keep a steady supply of boxes on hand for him) while he happily played with his new toys.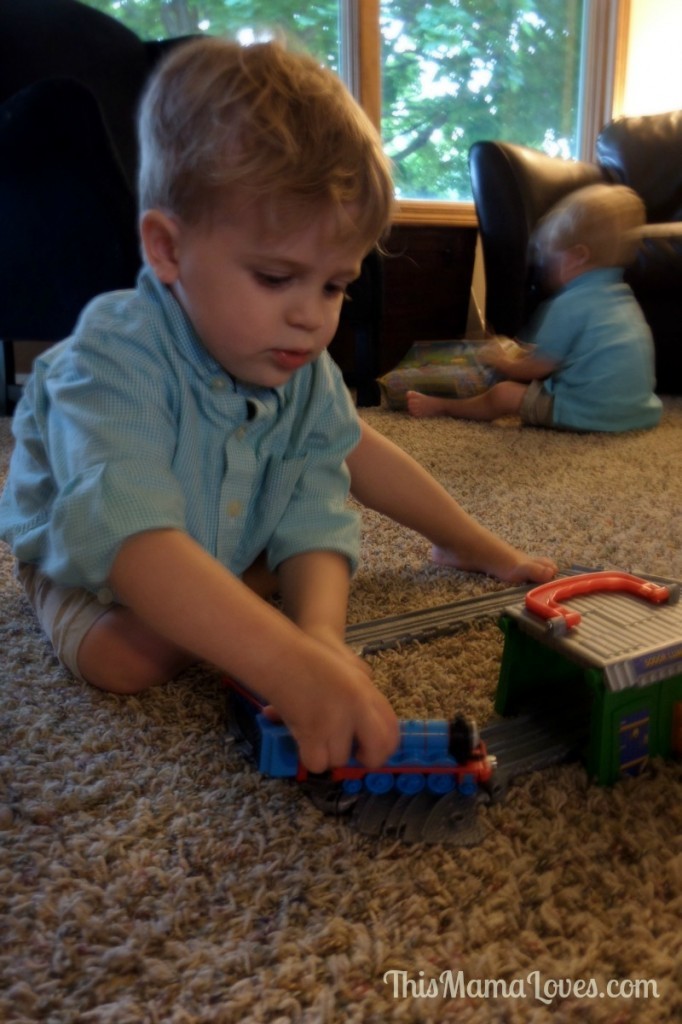 Judging from the look on his face when he saw what we had for him, we decided that it would be worthwhile to sign up for the Journey to Rewards program – a quick way to earn rewards back on the Thomas products we are going to be buying anyway.  Signing up for the program is quick and easy and for being such an awesome #ThomasMom!, start off with 700 bonus points just for signing up using the promo code ThisMamaLoves.   That puts you halfway to the first reward available to redeem!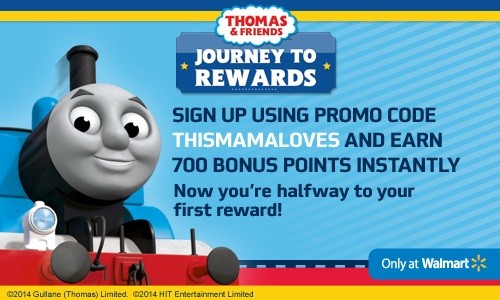 Once that was done we took a picture of the receipt with our smart phone and submitted it through the mobile site (using the "snap+" tab) and within a few minutes we had already earned enough points to cash in for our first reward!  Fun stuff for him and free stuff for me is a winning combination.
You can earn rewards on all Thomas & Friends™ toys, tracks, clothing, DVDs, and more at Walmart!
Are you ready to be an awesome #ThomasMom!?