We have a small living room with some big challenges in it.  So many times, we've grabbed magazines or searched online for help decorating "difficult" spaces or small spaces and what we find is – well, not the same as our definition of small. It's frustrating.  We have my parents' old (they'd had it for 2-3 years before my mom died and dad gave it to us) living room furniture, and while it's great furniture, super comfortable and excellent quality, it's way too big for the room and it's just. not.working.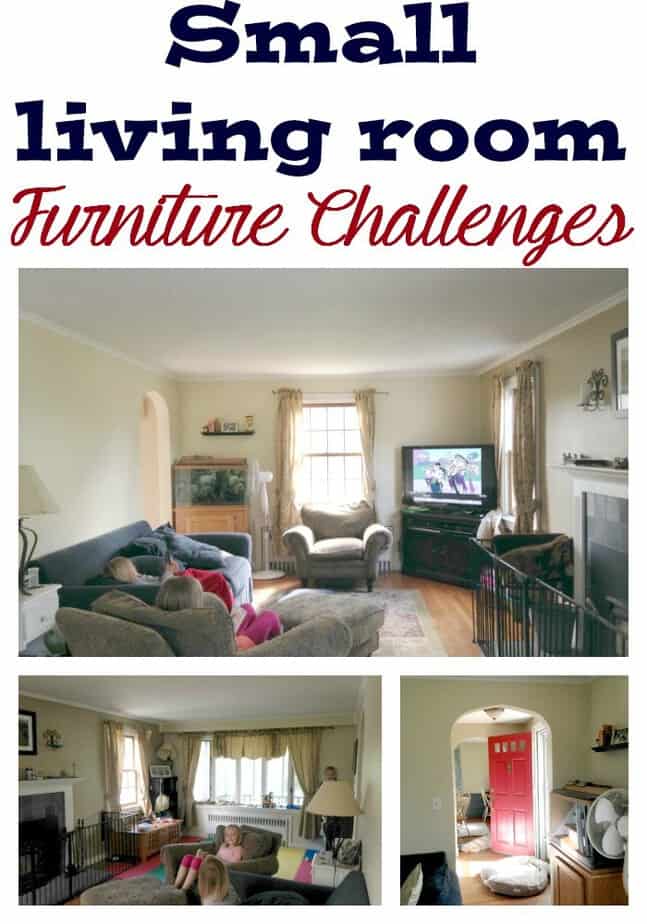 Here are some photos so you can see just what our obstacles are.  Doorways, windows, radiators and a fireplace with surrounding gate all team up to give me a headache when trying to make something work in this room! As it is now, all 5 of us can't sit together and watch a movie together unless we move furniture around or pile on top of one another.
This is the first doorway into the living room.  Notice how the couch is at the edge of the doorway.  The fish tank may or may not stay where it is.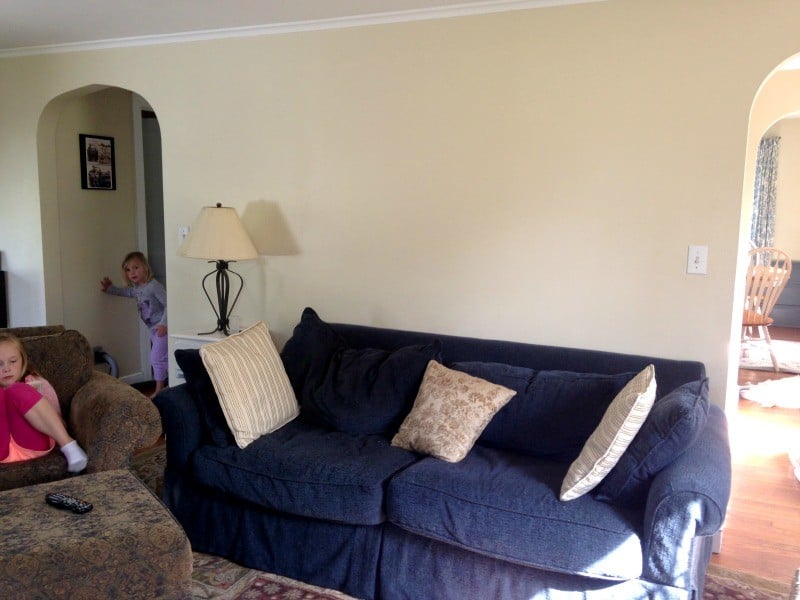 That's the one wall we have that's kind of usable.  See how big the couch is?  It's enormous for the room.  (Also super comfortable).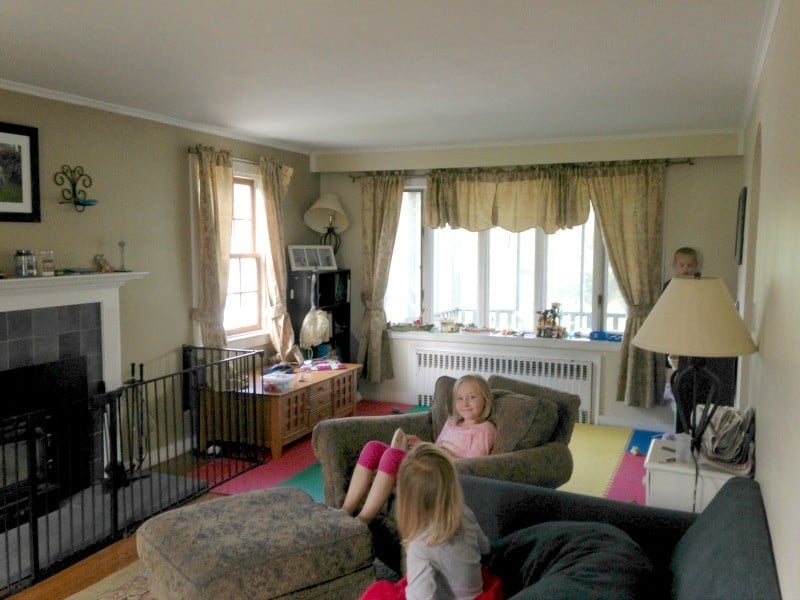 The back of the room is the "play area" — you can see the "bumpy floor" as we call it and the 923432432 Lego blocks and creations around.  Also the fireplace gate.  There's just no space for the pieces we have and I'm ready for something more functional and also more deliberate.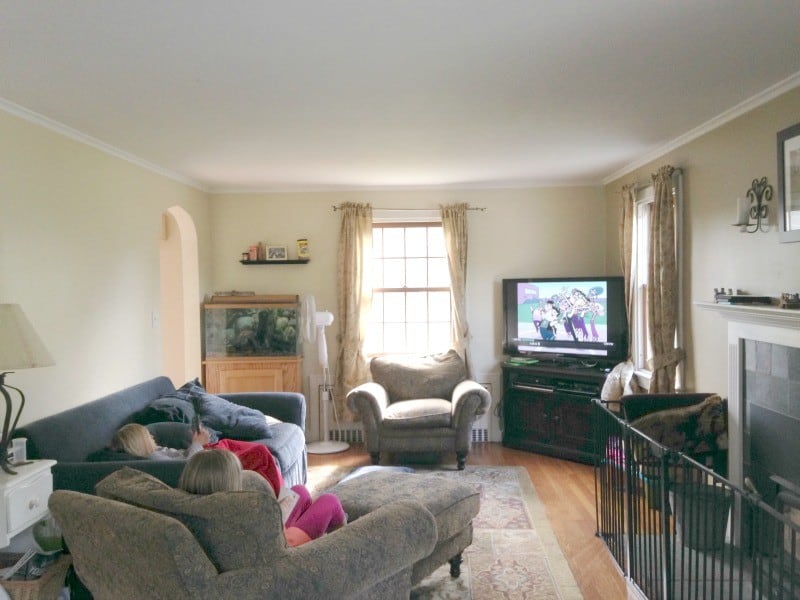 Here's the view from the bumpy floor.  See how messy the room is?  We're human! My house is NOT perfect.  You can also see just how the furniture does not fit in the space and how much we need help.


The nice folks at Raymour & Flanigan  agreed that our small living room was a challenge, and gave us a really big surprise.  They came up with not one, not two but 3 different options for the space! There IS hope for small living room furniture challenge rooms like our own!
Option 1: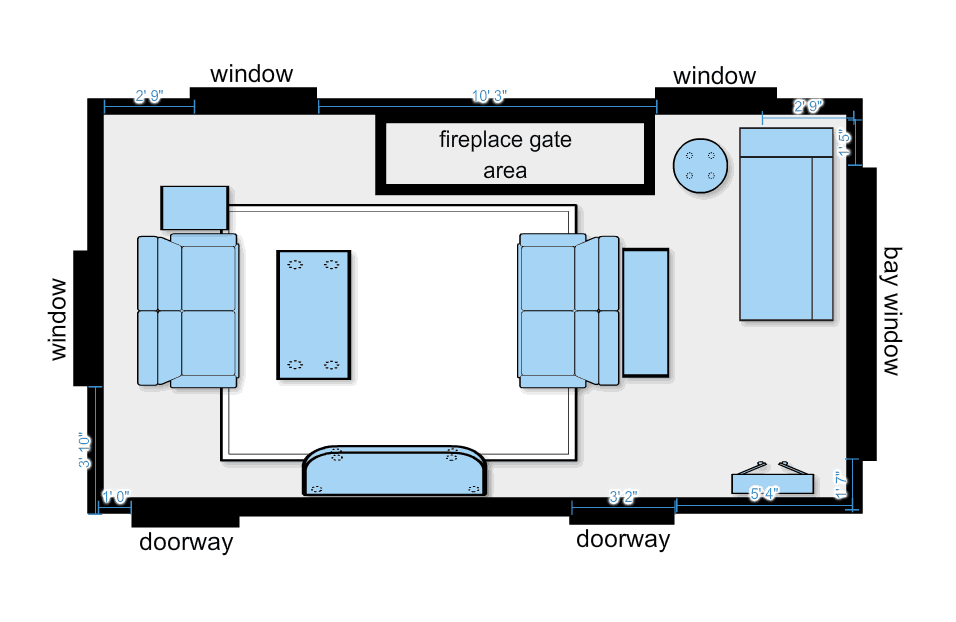 Option 1 Photo (Note the blue tape- those are from our measurements of our living room). This option is lovely but maybe too  formal for our house with 3 little ones running around.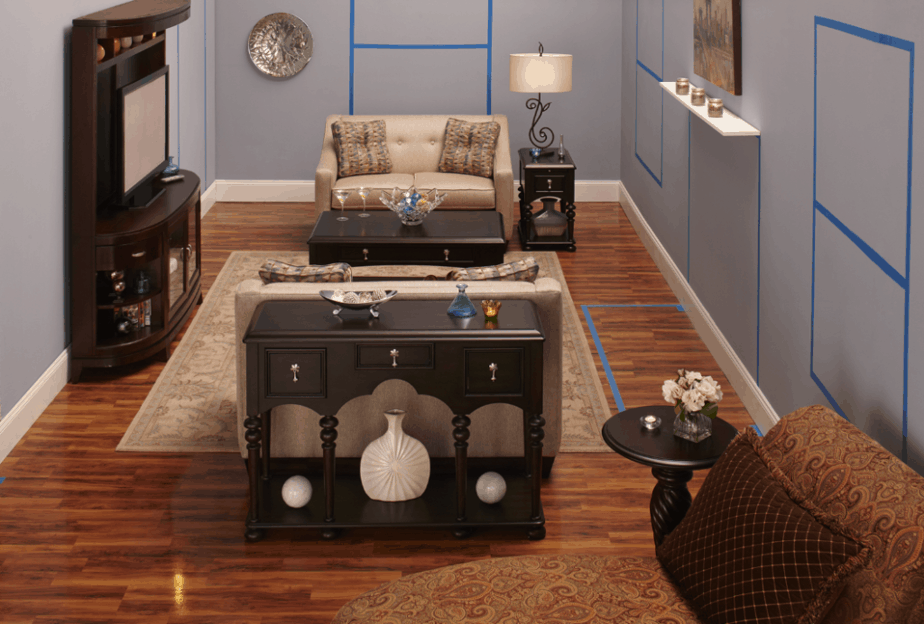 Option 2: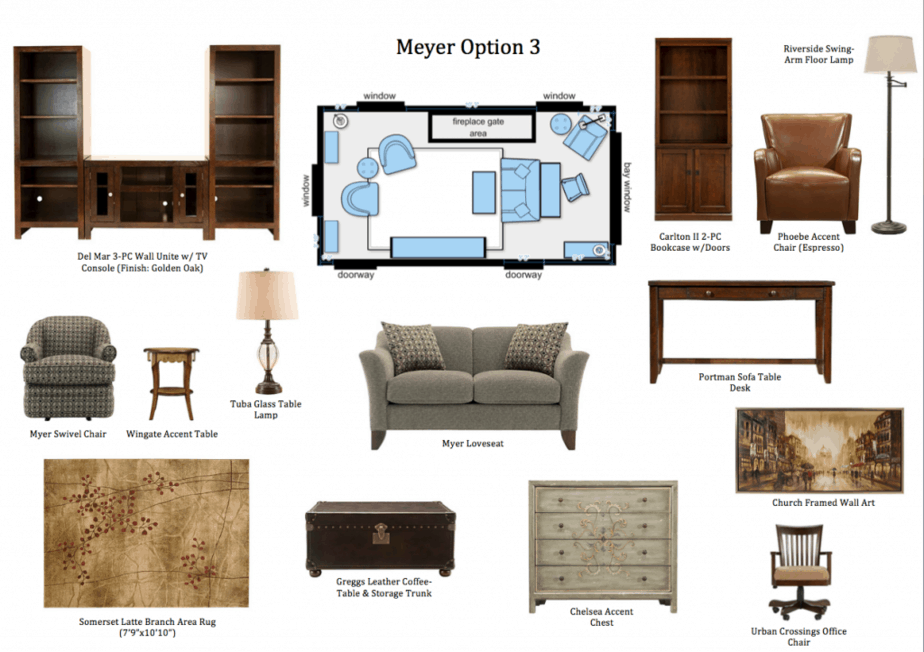 I love the pieces in this layout.  The colors and lines are so pretty!
Option 3: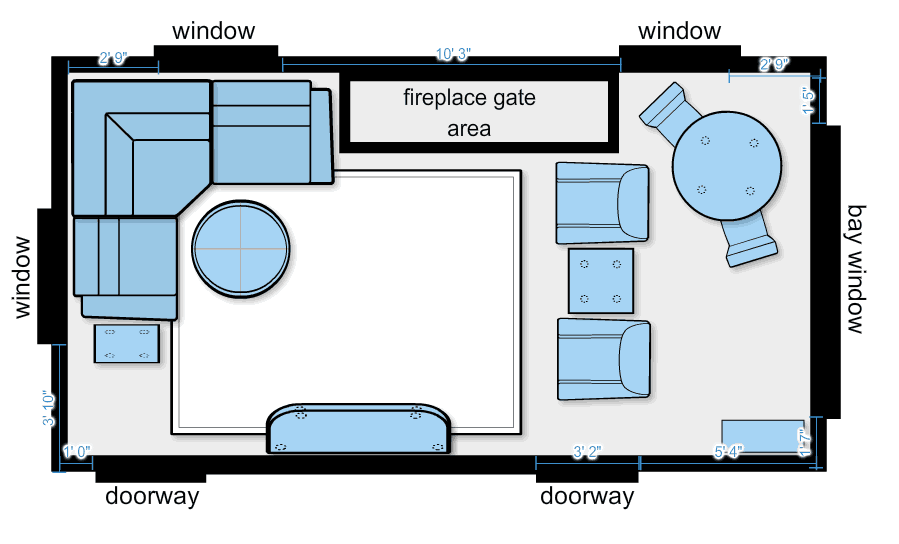 Option 3 Photo: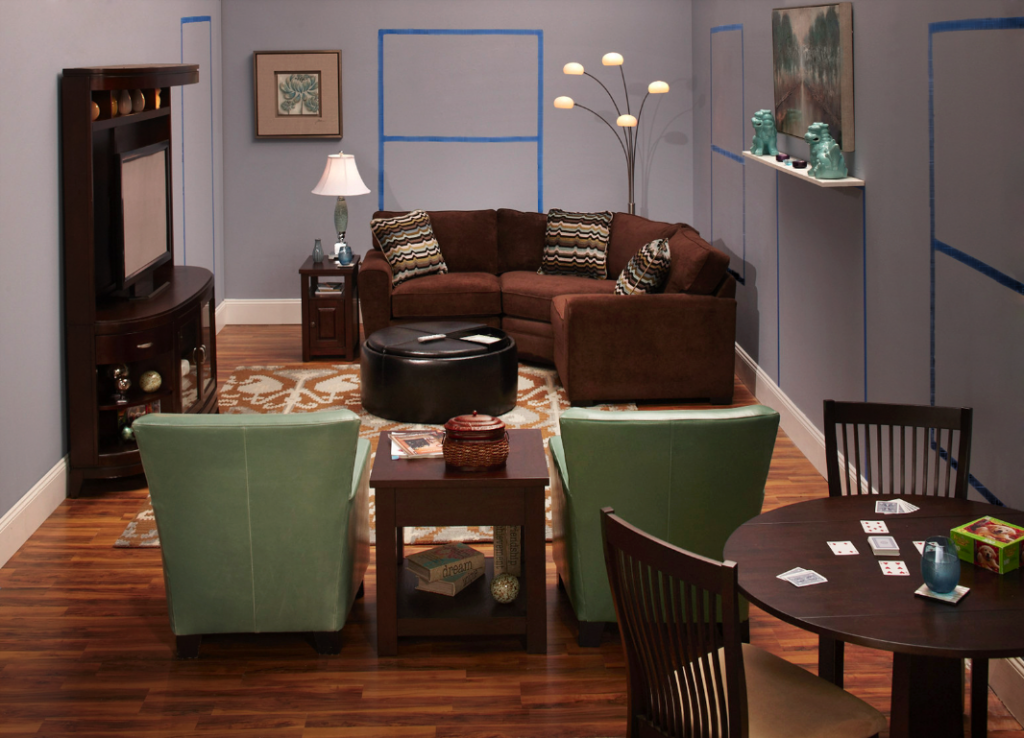 So I am curious- which of the 3 concepts would you choose for this space?  Which do you think we're going to go by?
Many, many thanks to Raymour & Flanigan for sponsoring today's post and the gift card to make our new living room possible.  We'll be sharing the "after" in a few weeks!