A few weeks ago, while searching for camping gear, I came across a really neat product. I contacted Campfire in A Can and they sent me one of their products to try out. Within 10 minutes of receiving it I was able to get it hooked up to a propane tank and fired up.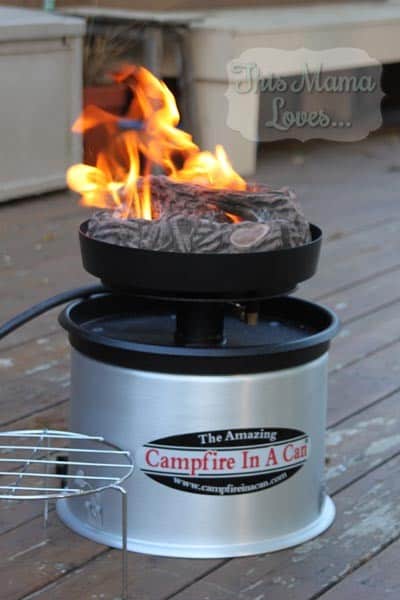 My family and I love to sit around a campfire and talk while watching the flames flicker. Sometimes I wish I did not have to get dirty starting the fire or smell like a campfire when I go to bed. Thanks to the great people at Campfire in a Can for sending me a great solution. Campfire in a Can is a portable propane fire pit for the backyard and camping. It can safely be used on a deck and you can also cook on it. I can see us using this all year-round and really enjoying it.
It comes with a cover that can be closed tight or left open a bit to allow for the propane tube to stay attached.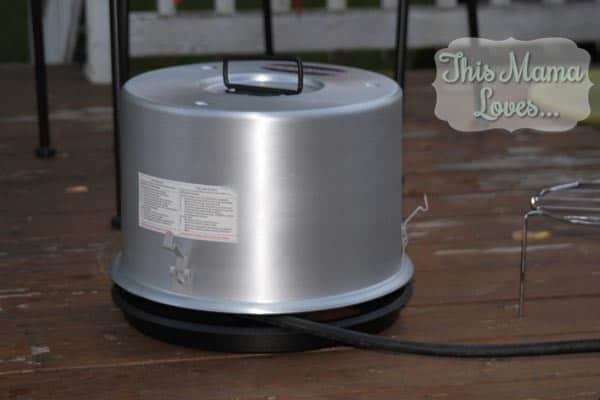 Features
Compact light weight: Dia.15″ x H 10.5″. Easy to carry at only 16.5 lbs.
Aluminum canister top functions as a stand and protective carrying case
Adjustable shut off valve allows easy control of desired fire size up to 64,000 BTU's
Pedestal style base provides easy internal storage of 10′ hose & regulator
Removable cooking grate, perfect for the coffee pot or skillet
Easy RV hook up: Propane hose fittings are 1/4″ thread
Collapsible carry handle folds flat for easy storage
Realistic one-piece log set for an authentic wood burning campfire appearance
Fire Ban Approved, enjoy a campfire anywhere, anytime
CSA Certified
Can be converted to Natural Gas
No Messy Vermiculite
I love that you can cook on it and it comes with a cooking grate.  A fun and quick way to make some s'mores or hobo pies.  We are going to get so much use out of our Campfire In A Can.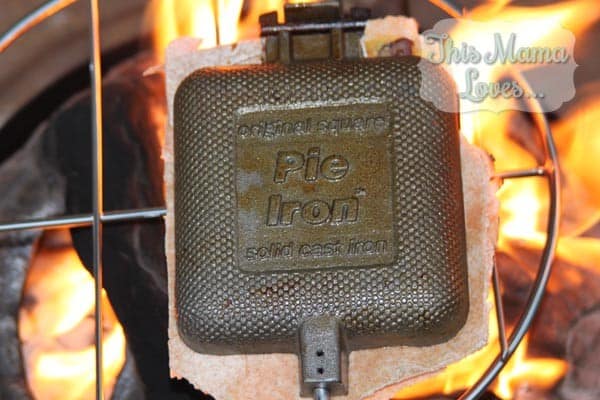 Look HERE to see if there is a dealer near you or order on line and receive free shipping.
I received the product to help facilitate my review.  All opinions are my own.
Where would you use your Campfire In A Can?