This post is part of a series of posts I'm sharing on behalf of Genworth Financial, a comprehensive financial resource site.  Today I'm going to talk about Caregivers and Caregiving.  I maybe have a different perspective than others- my mom had home care providers, because she did not wish to be in a hospital for any reason…and eventually, hospice was involved. When mom was sick, dad WAS her caregiver.  She joked about a month before she died that she kept his mind going while he kept her body alive.   I feel like this tends to be part of people's lives when they are a bit older than 38.  Or maybe just with people I know in my "circles" who need caregivers.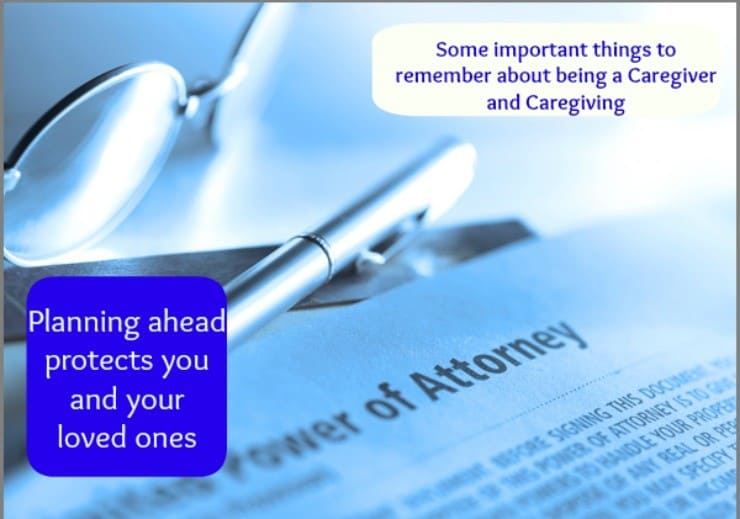 With caregivers, there are things that have to be addressed.  Legal documents are often involved.  Hey, I didn't say this would be a fun post to read, but this is important stuff.  We all NEED to talk to our loved ones about down the road, the what ifs, because too often, waiting until that time comes means its too late.  Having legal documents in place will give you peace of mind that your loved ones do know what your wishes are and that whomever it is you have chosen to be your voice in the event that you aren't able to speak for yourself, that they know too.  Your greatest wish may be that your care takes place at home and not in a facility- but if you don't vocalize that, no one will know.  There are so many options available in our country, but if we don't discuss them, no one will know.   Power of Attorney, health directives, and more.  These are all important papers and topics that can't just be left to chance.

We are living with this in my family right now.  My parents wrote out health directives and signed do not resuscitate documents years ago.  Even with those documents in place and one of my sisters having power of attorney, we've had to speak up to remind those who care for our dad exactly what his wishes were.  I can't stress enough how important having these documents in place BEFORE you need them can be.  Even with them in place, it's taken months for my sister to get addresses changed, things squared up, ducks in a row, so to speak.  Months and a lot of calls, emails and documentation sent out (sometimes more than once) to get things straightened out.  That's WITH legal documents in place.  Can you imagine what a headache that would be for someone without legal documents in place?
If you are a family member doing the caregiving, one thing that YOU need to do is be sure to take care of yourself.  Find ways to get breaks for yourself.  Your loved one will not want you to run yourself ragged if it can be helped.  You aren't going to do anyone any good if you aren't in a good place yourself. Ask other family members to come even for an hour or two every few weeks- go out and get coffee, have lunch with a friend, go for a walk.  Being a caregiver can be an amazing and wonderful experience, in many ways, but it can be equally exhausting and emotionally (sometimes physically) exhausting.  Many caregivers have families of their own.  Find out what resources are available and use them. If an hour of "you" time means you feel better and are in a better place emotionally, the time you are caring for your loved one will be better spent.  It's easy to get burnt out from caregiving.  Try to take steps to ensure you get breaks so that you don't burn out.
This article from Huffington Post about women being caregivers, but who takes care of them, spoke volumes to me.  It also reinforces to me that talking about what may come down the road and planning for it are important conversations to have.
This post is brought to you by our friends at Genworth, but opinions are my own.  It's an important thing to talk about!
0