Here comes Peter Cottontail and an Easter induced sugar high.  Even as an adult I get excited to get an Easter basket and enjoy all the treats.  Chow Mein Easter Nests have always been one of my favorites.  I buy chow mein noodles once a year specifically to make these delicious Easter nests.  There are many different recipes out there, I went for a quick and easy 3 ingredient recipe.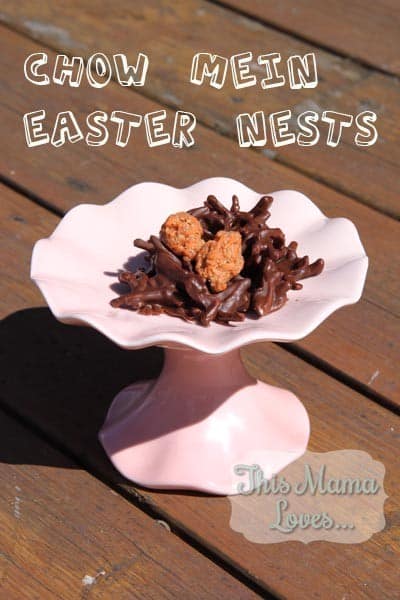 All you need to make these Vegan Chow Mein Easter Nests is:
4 cups of Chow Mein noodles
2 cups of 365 Vegan chocolate chips
1 cup of Earth Balance peanut butter
Place the chocolate chips and peanut butter in a microwave safe bowl.  Place bowl in microwave on high for 1 minute.  Stir and repeat until they are melted and mixed.   Combine the Chow Mein noodles with the chocolate/peanut butter mixture.  Gently mix until the noodles are fully coated.
Cover a cookie sheet with parchment paper or silpat.  Form noodle nests on the cookie sheet. Refrigerate until firm.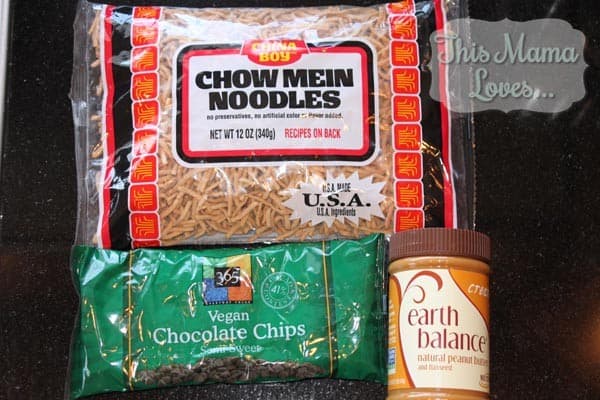 Once they are firm you can eat them the way they are or add jelly beans, peanuts or any of your favorite Easter goodies.  I put in little raw carrot cake "eggs".
What is your favorite Easter treat?