When we took a 7 day Western Caribbean Cruise aboard the Carnival Magic ship last month, one of our stops was in Costa Maya, Mexico. This was our first cruise as a family and we really wanted a day to relax and have some fun as our previous day, we'd been on a river boat ride through the jungle and then climbing ancient ruins at Altun Ha in Belize. So, when we saw the Lost Maya Kingdom Adventure Park as an excursion for the Costa Maya port, we jumped at the chance. My whole family agreed that this is Carnival's best family excursion in Costa Maya! Fun for all ages for SURE!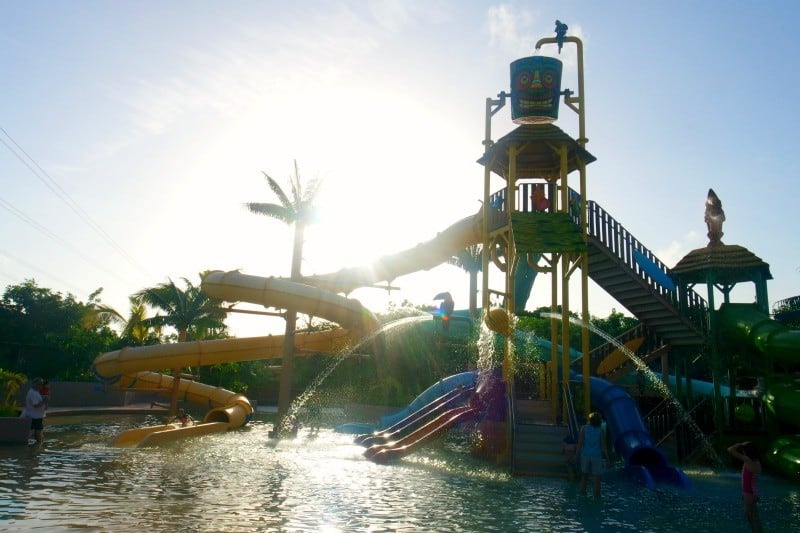 The Mayá Lost Mayan Kingdom Tour starts upon arrival at the pier, our specialized bilingual staff will help you check in and board our buses. After a short ride we arrive at Mayá Lost Mayan Kingdom. Once inside the park you can enjoy the following activities at leisure: 9 different water slides, whether you want to experience the thrill of a straight down drop on the Kamikaze slides or spin into the Hidrowhip slide, Mayá is full of excitement. Try our inner tube slide or hop on a mat and speed down the 60ft slide. All slides are available to enjoy. Once you've had enough water fun, turn to the sky and fly on any of our two zipline courses. Zip over 3,000ft of lines and get a birdseye view of the entire park, the surrounding jungle and the Caribbean Sea. Work your way through the ropes course and across the suspension bridge. Top off your day with the thrill of a lifetime, the Kukulcan Zip Coaster, a 800ft long flight with twists and turns that is sure to get that adrenaline pumping.  Just want to relax? Head over to the pool or natural Cenote and lay back or grab an inner tube and take our River Expedition through the Mayan jungle.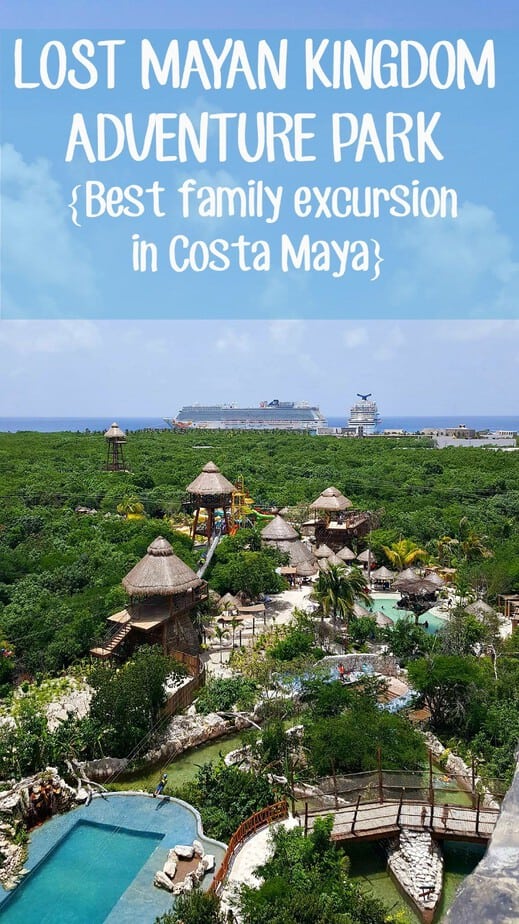 Now, short ride could mean anything. We were delighted that this short ride was all of 5 minutes from port, and we were set up by the pool within 30 minutes of getting off the ship. (This time may vary based on wait times for shuttles…we were there quite early in the morning and really just had a super smooth, wait free experience).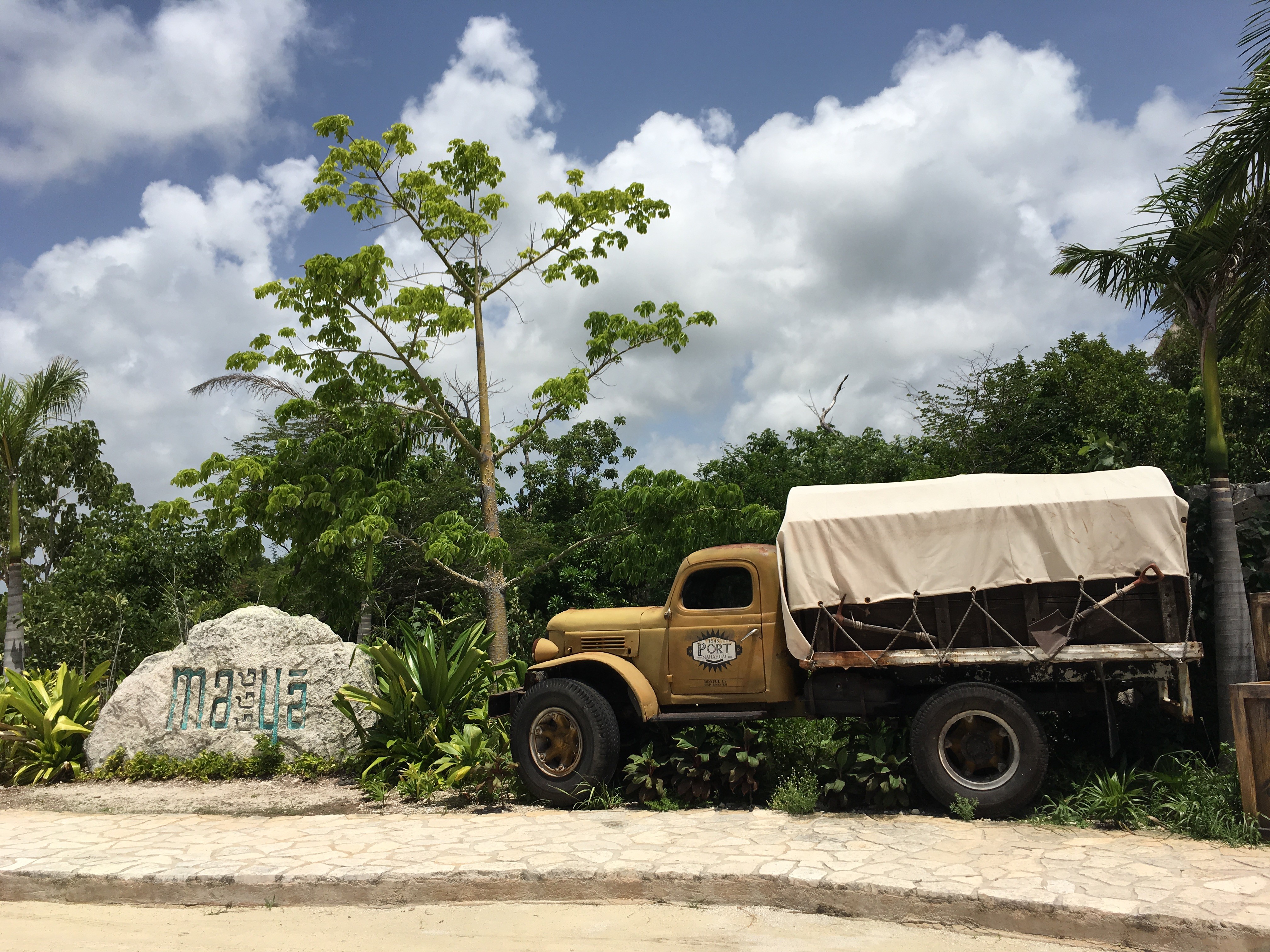 We were so exhausted from having fun and climbing in tropical sun that we actually mentioned to the kids on the way to the shuttle that we'd likely stay an hour or two and head back to the ship for a quieter day so mom and dad could relax.  We ended up staying until just before we'd need to rush back to make the ship! It was amazing.  Clean, bright, well laid out, lots of fun areas and not crowded.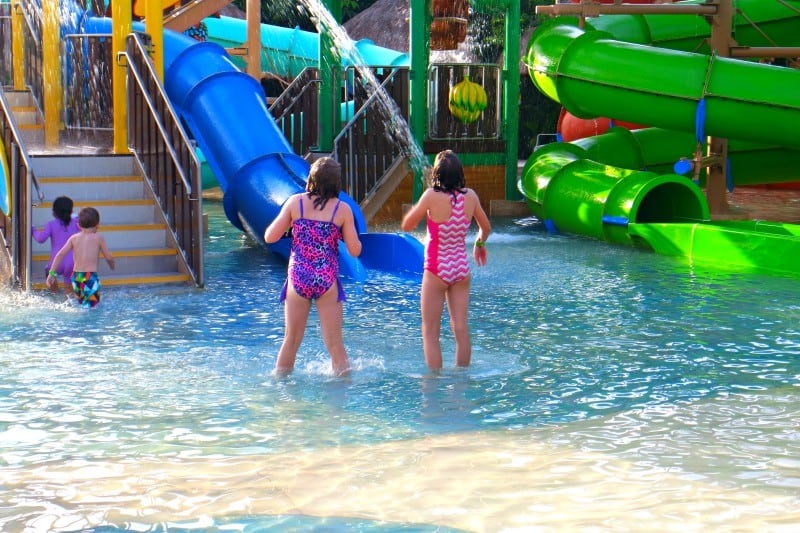 I will recommend that you set up your beach bag and towels someplace by the pool area or by the kids' water slide area (Monkey Island) and then head right over to do ziplines and big waterslides if you want to do those. Then you are sure to have a "spot" especially if you want to be under some shade! Plus, the ziplines tend to get a lot of people and the lines can grow, paired with the strength of the sun in Mexico… so get there early.  Also make sure your kids (and you) use the bathroom immediately before going- if you get down off a tower to use the bathroom, you have to start back at the beginning (and yes, we did find that out the hard way).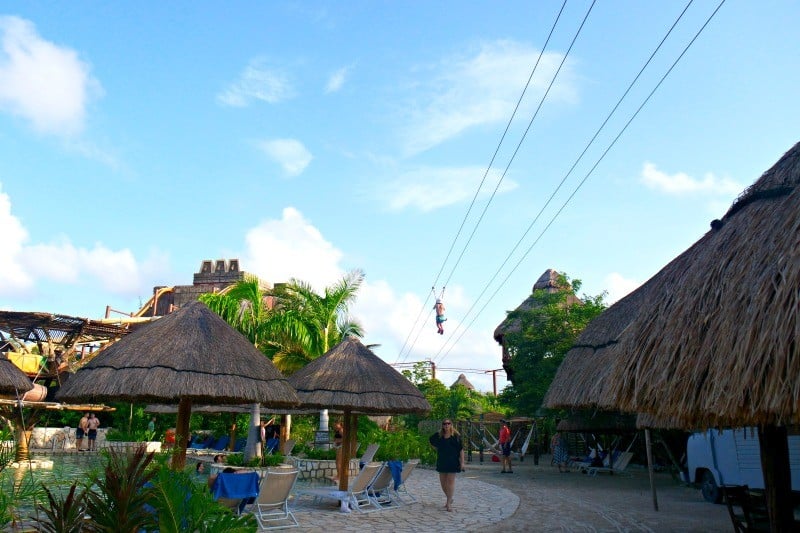 Plan on about an hour for the zip line tour. You'll see some pretty amazing views and have a whole lot of fun…and you'll finish with a splash! Then you can head over and plunk down in the Jaguar River (which has some really fun things to see- and interact with. Be sure to smile a lot, because you never know when you'll be on camera!) to chill for a while, or if you're feeling more adventurous, head onto the ropes course for some more adventure!
If you are looking for an excursion for your family that's fun for all ages, I think you've found it! Fun for everyone, close to the pier, lots to do (or not do, if you want to relax) and a great way to enjoy some time with your family.  If you try the Burger Dog at the snack shop, let me know. My son really wanted to try it but we ended up not leaving time to eat, we were having so much fun!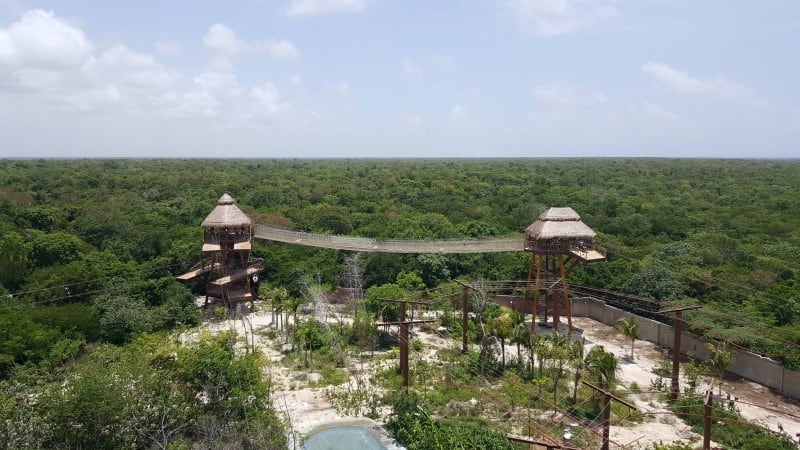 Thank you, Jana from MerlotMommy for sharing the zipline photos with us! Be sure to visit her blog and see her family's adventures aboard the Carnival Magic as well! Jana's family and my own spent a lot of time together enjoying the cruise ship activities and excursions and our kids became great friends over the week- another side benefit of a cruise ship. The kids all have new pen pals!
Thank you to SJ Consulting and the pr team at Carnival Cruise Lines for inviting us to take part in the #LetsGoCarnival retreat. We had an amazing week and can't wait to set sail on another family adventure!