Western Carribbean Cruise on Carnival Magic
Disclosure: I am participating in the #LetsGOCarnival retreat managed by SJ Consulting. The opinions on this blog are my own.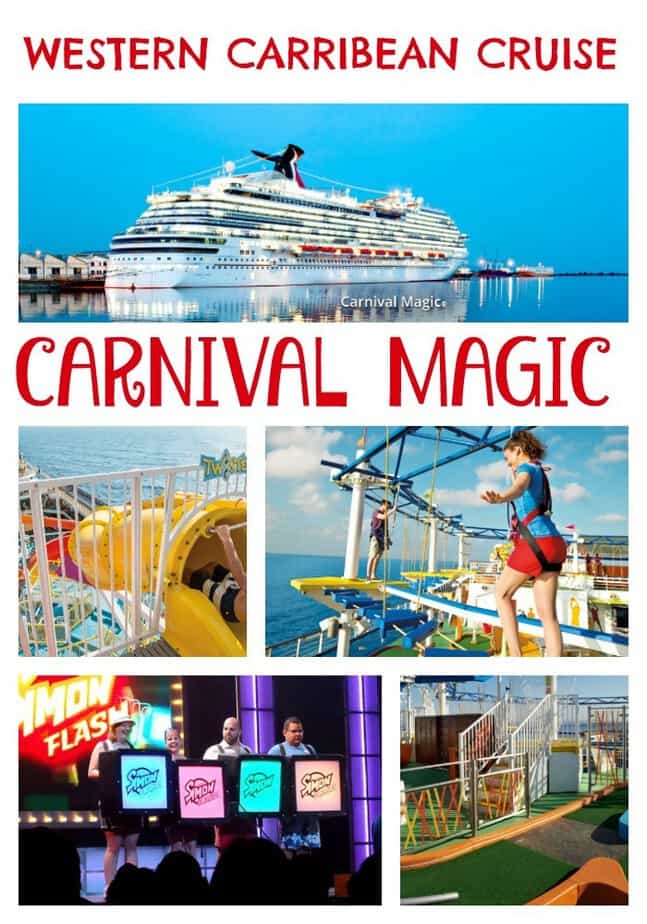 We are packing our bags and heading to sea- literally- in just under 2 weeks. Our first cruise as a family. My second cruise, and my husband and kids' will be on their first cruise ship.  To say we're excited is an understatement- we are really looking forward to some time away together as a family and also to exploring not one but four ports in the meantime. To be honest, the kids are convinced we won't even ever want to leave the ship, because we've been watching videos and reading about all of the cool stuff to do, eat and see.
We are embarking on the 7 Day Western Caribbean from Port Canaveral. We are heading out on the Carnival Magic for an amazing route featuring Cozumel, Belize, Mahogany Bay (Isla Roatan) and Costa Maya!
Obviously we are excited to explore the ports, and I will share more on those when we're back, but ON the ship? Here's what we're looking forward to, in no particular order…
Movies at sea – Carnival Seaside theater has a 275 square foot movie screen. We can now say we've watched a movie on the big screen in the middle of the ocean!
Waterslides– What is there to say? Waterslides are fun! The kids are excited to hear me scream- they always get a kick out of it.  They are all not 100% convinced there aren't slides that actually come out in the ocean, but they'll believe us when they see!
SkyCourse– We're going to do a rope course on a ship in the middle of the ocean! This is a favorite activity in this house so we are SUPER excited for it!
MiniGolf– Always a nice way to spend some family time, although some people tend to get super competitive….
SkyRide– I personally cannot WAIT to see the views from this high looking out on the ocean. Plus, who's ever done a bike ride on a ship? Not me!!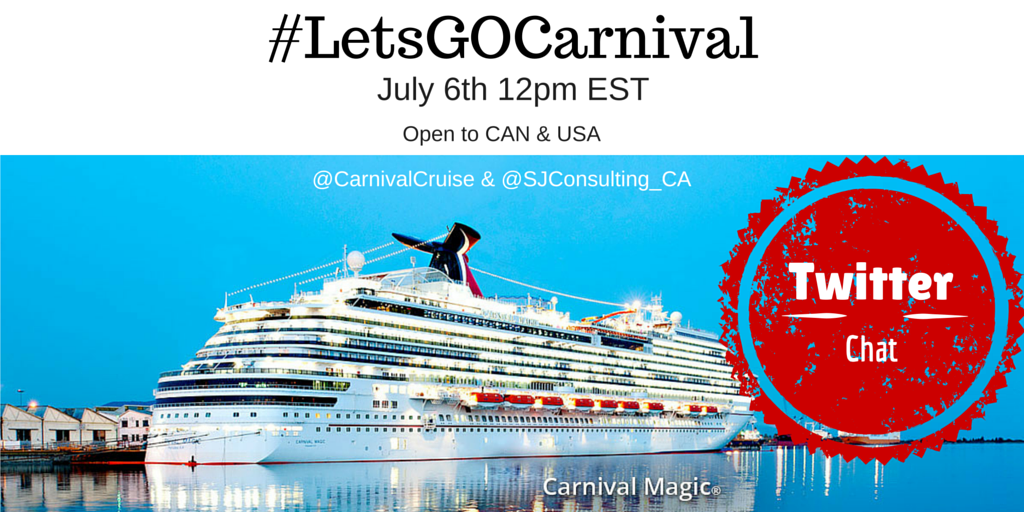 We'll be partying at 12pm EST. Prizing is open to US and Canada residents 18+. Prizing is Carnival gear.  (No RSVP required)
Facebook: ​https://www.facebook.com/Carnival/
Instagram: ​https://www.instagram.com/carnival/
​