Spring is coming.  Sooner or later, right?  Time for plants and trees to come alive, spring celebrations, Easter…. and it's time for some fun SPRING recipe ideas!! Here's a  carrot crescent appetizer recipe that's pretty easy and would be great for an Easter appetizer, Peter Rabbit baby shower, or any spring or garden party. Fill them with something sweet for a treat or a bit more savory for a more substantial food offering.  You'll be hard pressed to find someone who doesn't crack a smile at these delightfully adorable carrots!!  The hardest part is deciding what to fill them with!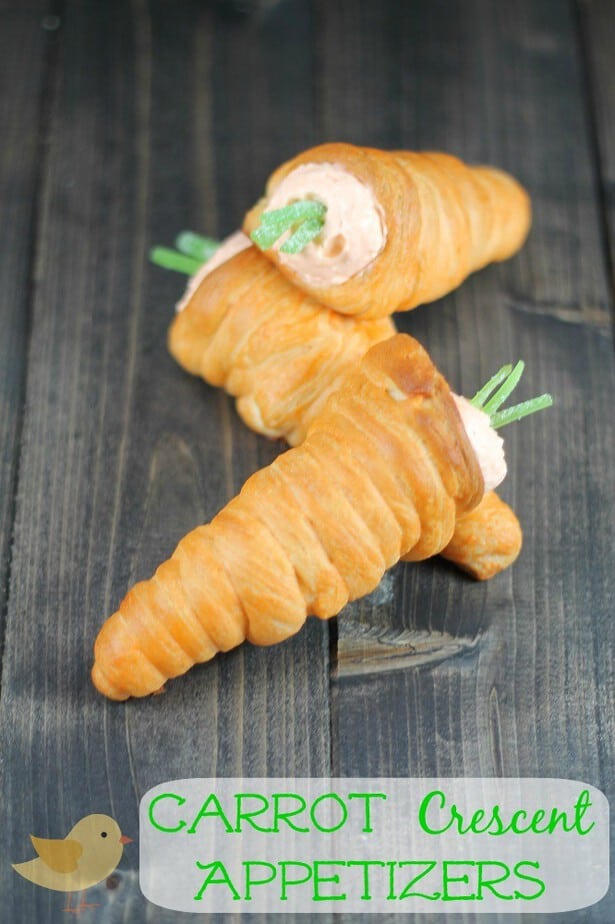 Carrot Crescent Appetizers
Items Needed:
1 Package Pillsbury Crescent Rolls
¼ Water
Orange Food coloring
Directions:
Preheat oven according to package directions.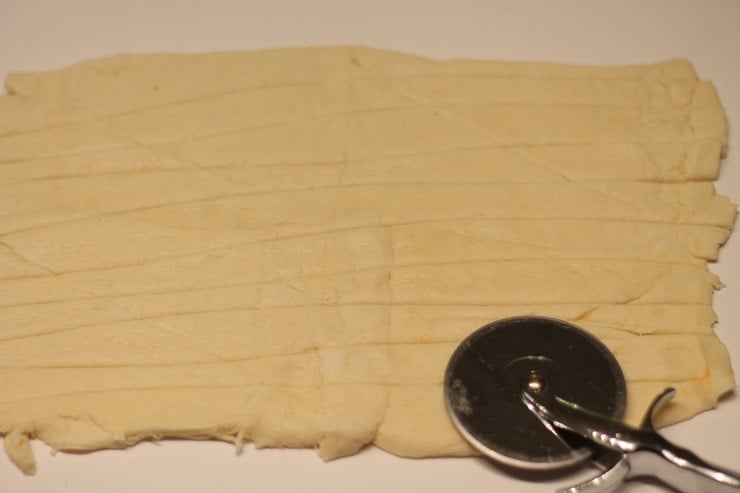 On a lightly floured surface roll out crescent rolls and pinch seams together.
Using a knife or pizza cutter slice dough long ways into ½ inch strips.
Roll each strip into a rope about 7-8 inches long.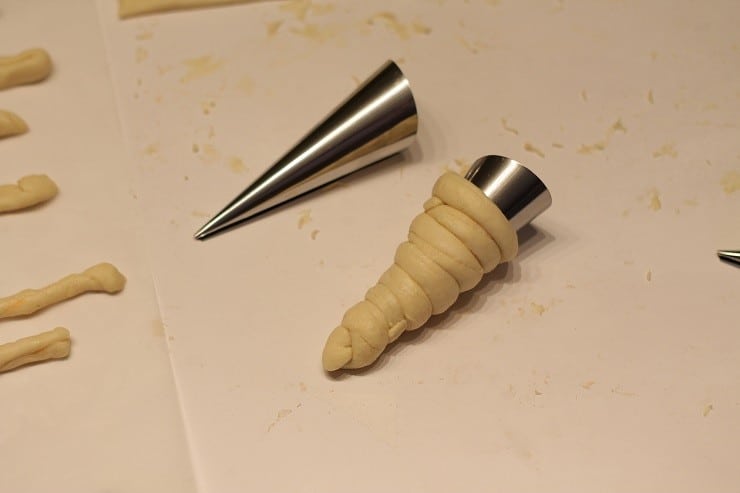 Starting at the bottom of the mold, wrap crescent dough around the mold.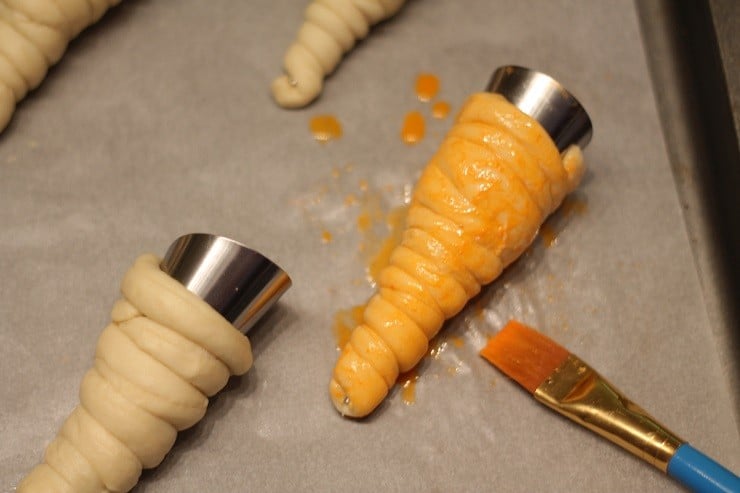 Combine water and a few drops of orange water together and using a new, clean paintbrush, paint each crescent roll orange.
Bake according to package directions.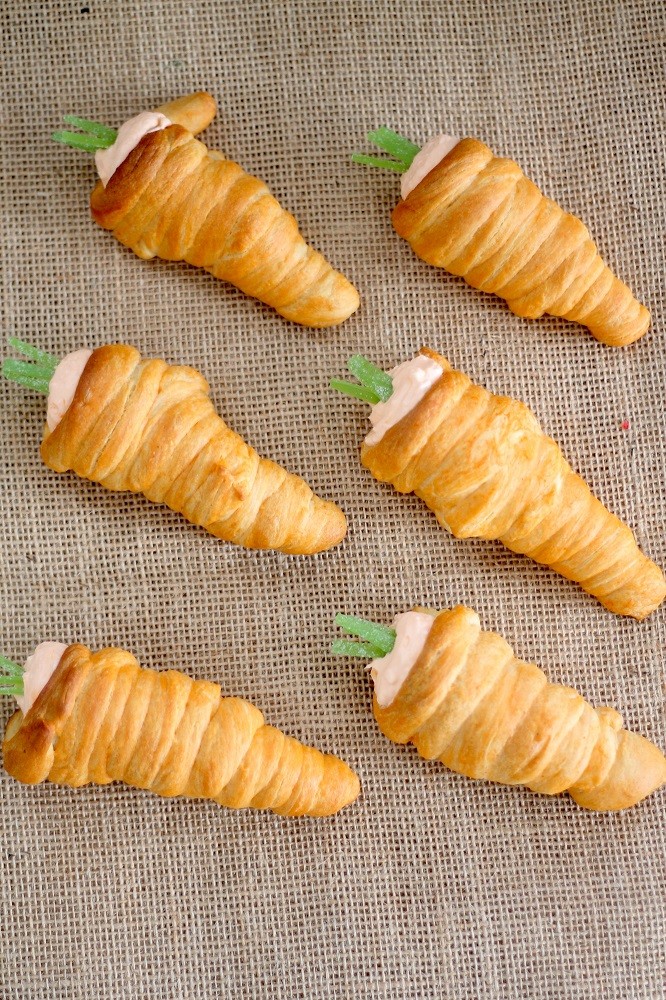 Allow to cool before removing molds and filling.
* Great filling ideas: No bake cheesecake colored orange, potato or egg salad.
[mpprecipe-recipe:2109]
18