There's a new little monkey pal on Nick Jr and he's stealing out hearts.  Julius Jr premiered on Sunday morning (although we viewed much later in the day since we were at church!) and my little one is just delighted with this show.  He's so cute! She tells me.  They go on a squiggly line and go around and around and I like that part- that's how they get where they are going to go.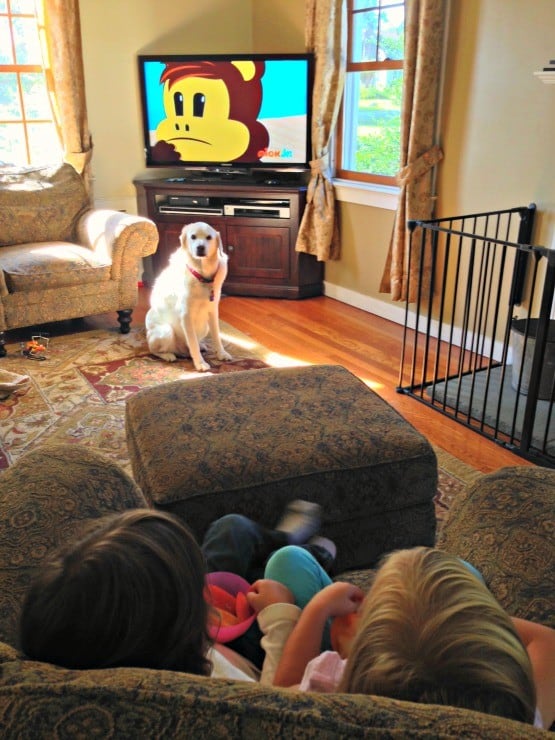 Yesterday, we watched the premiere again with one of her friends, also age 4. Both enjoyed it.  It was fun to listen to my daughter pointing out her favorite parts- and like the "teeny tiny snail" that she has already decided she wants one of from Santa.  There were giggles and lots of "I want to try to do that too!" from the chair the girls were in.  Both were delighted to have a butterfly in the first episode- who doesn't love a butterfly?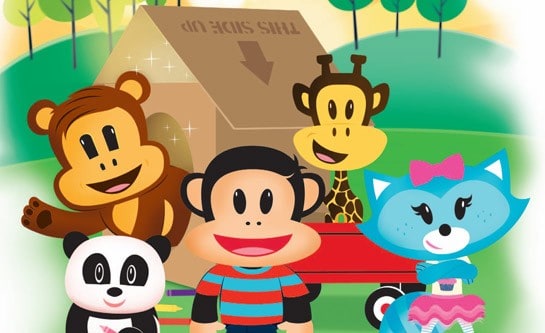 It's a lot of fun to see the problems Julius and his pals face, and the solutions they come up with- paperclips CAN be butterfly wings for a little friend who wants to fly, lost things can be found…and so many other things….after all,  as Julius says, "The best inventions are the ones that help your friends"

Julius Jr is all about imagination and friendship- and creativity…something that kids love to watch, live and be.  The very box that Julius turned into a playhouse was "just" a cardboard box like so many others- my kids have loved to play "box" for years, and I think that was what really drew my kids into it – even my 6 year old.  The same games and stories they've had in their boxes, which have been boats and houses and ships and castles and anything and everything else…those same things are showing up on their screen, and Julius, Worry Bear, Sheree, Clancy and Ping are meeting new friends, solving problems together, and having fun all along the way!
Julius Jr. is a funky monkey with a penchant for invention. Together with his best pals, Worry Bear, Sheree, Clancy and Ping, they build a playhouse out of a simple cardboard box, but when they step inside, to their surprise and delight, they discover a magical playroom where ordinary objects come to life and fantastic adventures are just a door away!   Julius Jr. and his best pals are coming to Nick Jr. Saturdays at 11am/10c starting September 28th.
 Disclosure: Compensation for this post was provided by Saban Julius via Glam Media.  The opinions expressed herein are those of the author and are not indicative of the opinions or positions of Saban Julius.