This post about celebrating our love story brought to you by Hallmark Jewelry at Amazon.com. The content and opinions expressed below are that of this mama loves.
Sometimes you find a piece of jewelry that seems to tell your story.  A ring, a bracelet, or a necklace that is perfect way to celebrate the people in your life or maybe a special moment.  Jewelry can be a physical treasure of those moments we hold so closely in our hearts like this Hallmark Jewelry Sterling Silver Tricolor Cubic Zirconia Butterfly Pendant.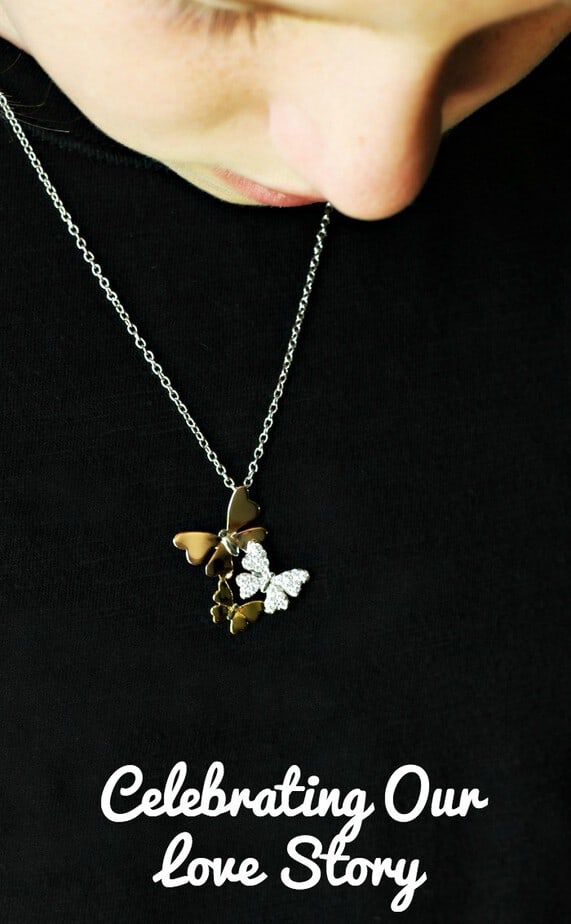 Our lives are filled with love stories. Every love story is made of moments to treasure—little steps, lifelong promises, meaningful experiences, and unforgettable celebrations. Hallmark Jewelry was created to help turn those moments into memories that last forever. Preserve these memories and moments with a heartfelt piece of jewelry from Hallmark that is crafted in quality materials and carries a sentimental message.
Of course one of my favorite love stories is the one my husband and I share.  We'd known each other almost half my life and had been friends that whole time when I found myself a newly divorced mother of 2, trying to juggle a full time career and a part time position teaching at the college level.  From half way around the world, deployed to Iraq, this friend became my shoulder and my strength.  Our love story seemed to play out in fast forward and within a short time we found ourselves getting married.  16 years of friendship, his 2 sons, and my 2 children came together in a beautiful blended family despite the physical distance that would keep us apart for some time.  Now, nearly 8 years later we have 3 little boys together and he's been out of the Army for almost 7 years.  We have a crazy, beautiful life that's grown and changed so much.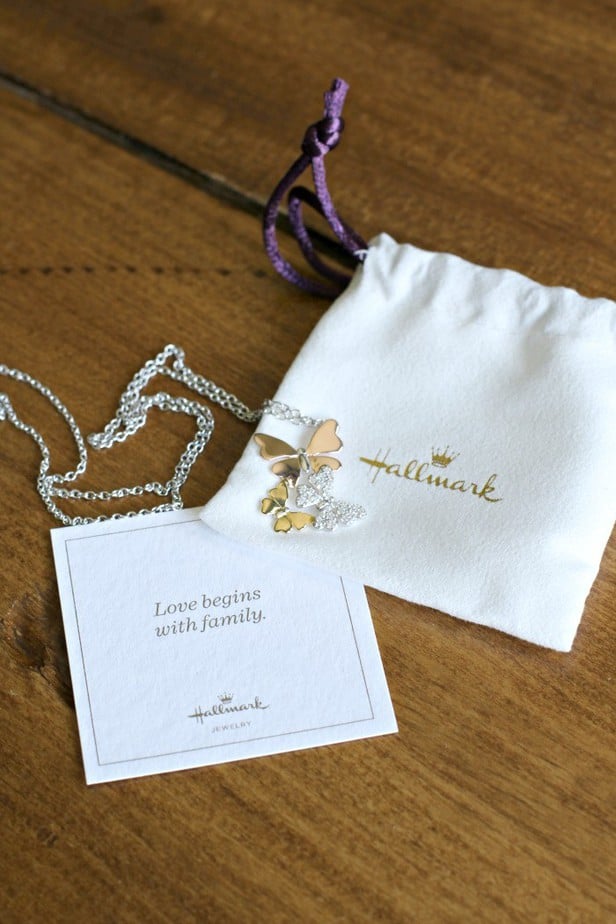 This Tricolor Butterfly Pendant from Hallmark reminded me so much of our love story, our family.  First there was me with my children – one butterfly of one color.  Then there was him with his children – another butterfly of another color.  Then we joined together and a new, more beautiful life took flight – the third butterfly.
This piece of jewelry is meaningful to me because to me it perfectly represents our story.  I saw it and I bought it for myself to commemorate the beautiful life we share.  We often think of jewelry as something we should buy as a gift or wait for someone to give to us but purchasing pieces, treasures for ourselves is a wonderful way to celebrate a special memory, time, or moment in your life.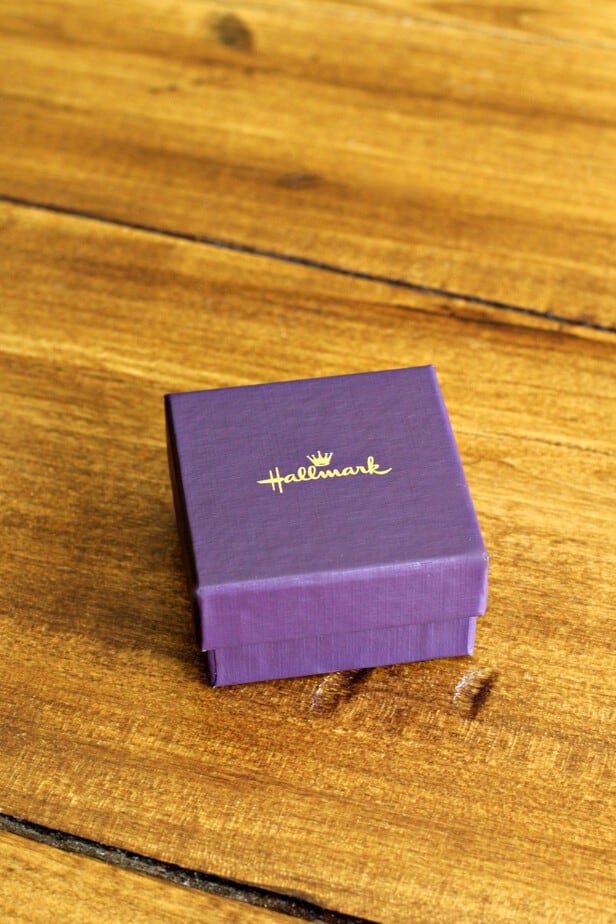 You can shop Hallmark Jewelry at Amazon.com for heartfelt pieces of jewelry to help celebrate the moments in life that make up all your love stories.