Chicken Pesto Grilled Cheese
One of my most favorite things to eat for lunch is grilled cheese.  Like, I get excited for it. There's just something about the melty cheese and toasted bread that makes my tastebuds happy.  My husband? Not a fan.  My girls? They love it more than me.  It's nice to have grilled cheese lovers in the house again. I can make them without complaints from the peanut gallery again!  With the kids getting a little older, I'm also able to have a little fun with favorites like grilled cheese, and can do all kinds of add ins or flavors to change things up.  We ALL love pesto in this house- we grow a lot of basil in the summer just so we can make pesto, especially pesto chicken.  Pairing pesto and chicken for a sandwich recipe was an easy move to make, and SO delicious!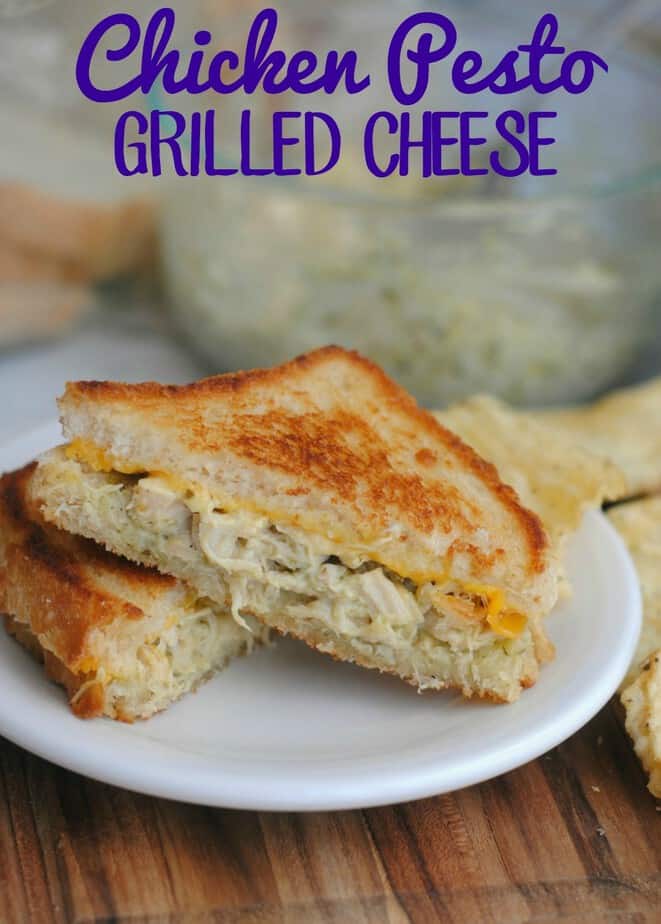 Chicken Pesto Grilled Cheese
Ingredients – 
1 C. cooked chicken, shredded
1 tbs. pesto (I love making a big batch with basil from my garden but any pesto will do- I just love fresh pesto and grow basil FOR pesto!)
1-2 tbs. mayo
2 slices of sharp cheddar cheese
4 slices of your favorite bread – I prefer bakery fresh white bread for my grilled cheese
salt & pepper to taste
softened butter (not margarine)
Directions – 
In a small bowl, combine the shredded chicken, pesto, mayo and salt & pepper, mixing well.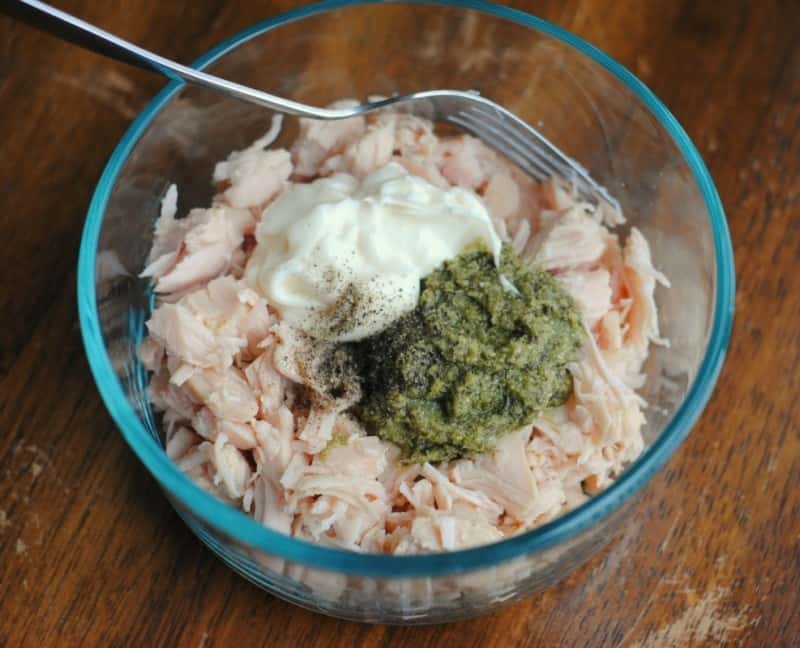 Heat a medium size frying pan OR
griddle
on medium/high heat and allow it to warm up for a few minutes.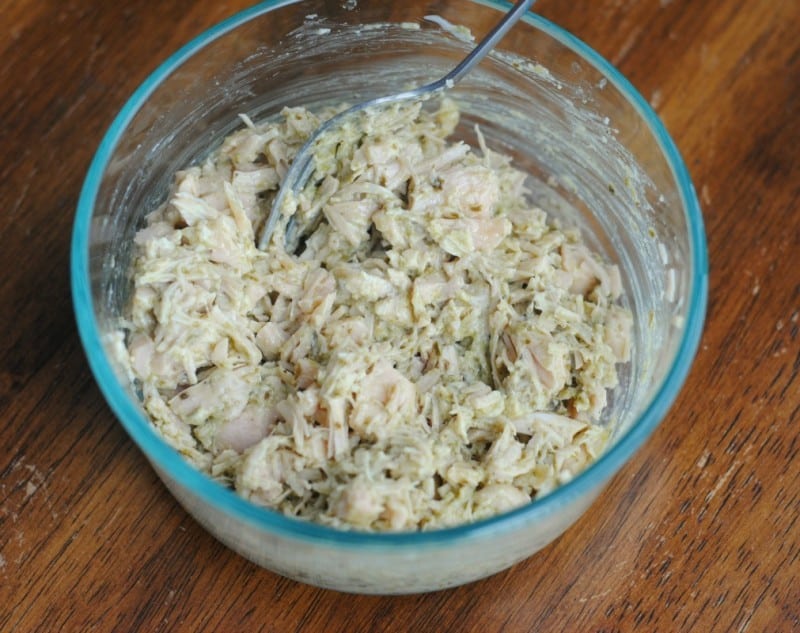 Generously butter the outsides of the 4 pieces of bread.
Lay 2 slices of bread, butter side down on the
griddle
or frying pan and scoop a generous amount of pesto chicken onto each slice (see photo).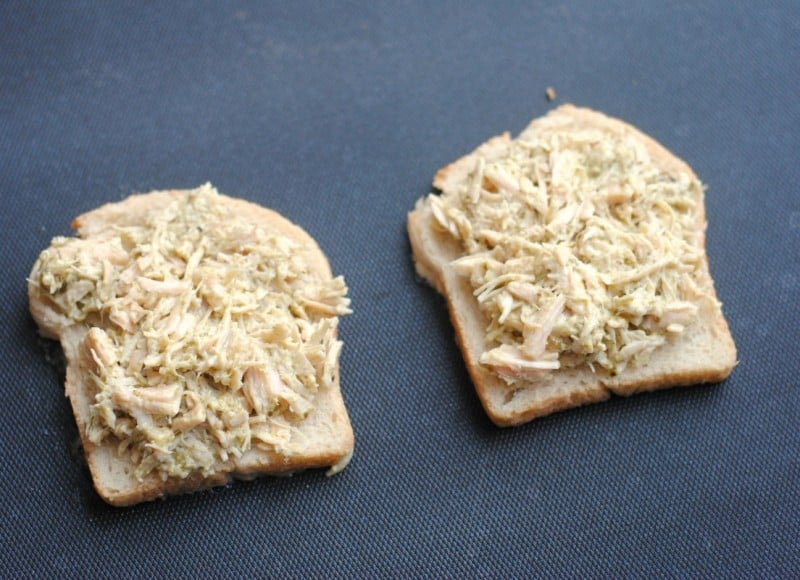 Top each sandwich with a slice of sharp cheddar and the other slice of buttered bread, butter side up.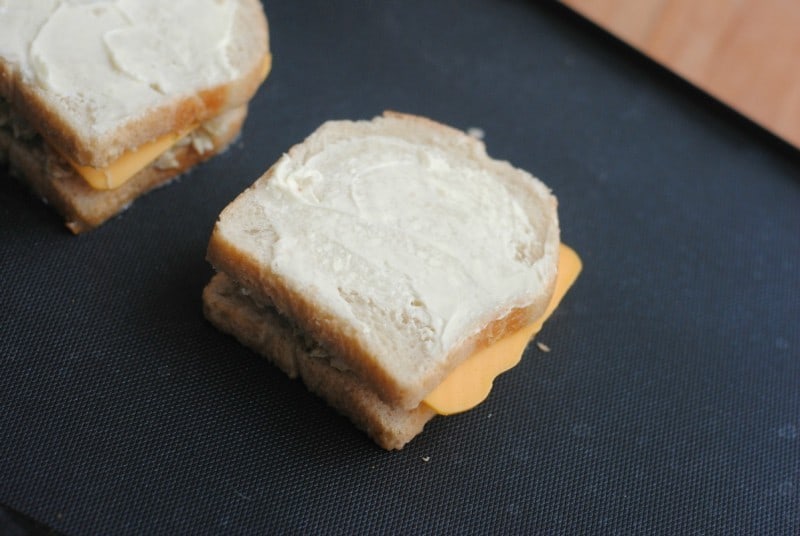 Grill each side of bread until golden brown and the cheese has melted.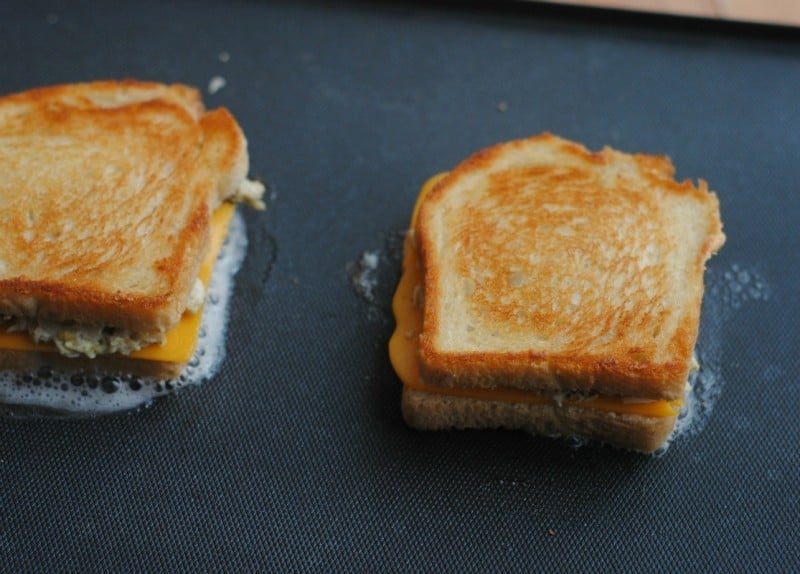 Remove from the pan/griddle and cut in half. Serve with chips and/or a pickle.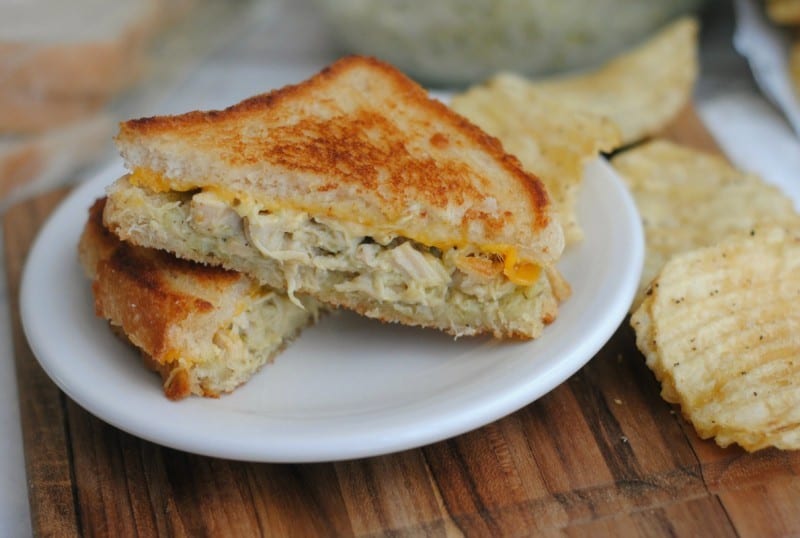 *Makes approximately 2 sandwiches
[mpprecipe-recipe:2171]