Yes, you read that right.  Chocolate pumpkin cookies.  They are divine.  And oh, so very, very easy.  My friend Jen K from my MOMS Club shared this with me and you have to try them.  Right now.  Stop what you are doing and get the ingredients out.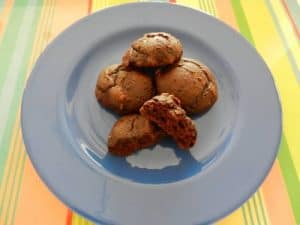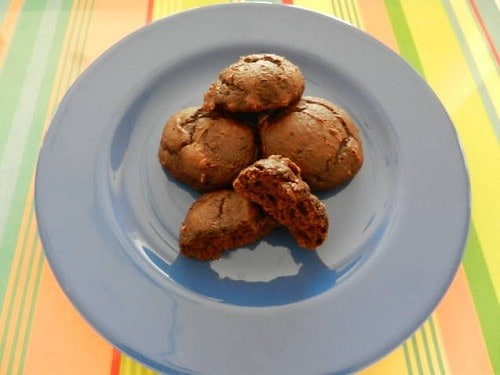 Chocolate Pumpkin Cookies
1 chocolate cake mix
1 15-oz. can of pureed pumpkin (not pie filling, look for 100% pumpkin)
Mix together.
Drop onto ungreased cookie sheets. Notes: I use a cookie scoop, but make them whatever size you like. They don't spread out very much.
Bake at 350 for 12-14 minutes for tablespoon sized cookies.
Cool briefly then remove them from the cookie sheet and cool thoroughly on a rack.
Optional: add some nuts or chocolate chips