BeeSavy has the Nikon D3100 Kit with Lens on sale for $546.95 right now.  PLUS an additional 1% cashback. 
How to Grab this deal?
Head to BeeSavy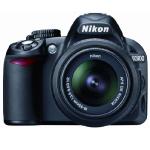 Click on the DAILY DEALS "See all deals" and click on the image for the Nikon D3100
Head to Abe's of Maine, add the D3100 to cart, and check out!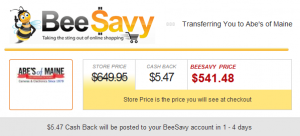 $541.48 after cash back.  Not bad!!
I know a LOT of people are considering buying a DSLR camera.  I'm  on my third and I don't think I'd ever go back to a point and shoot. I love the options and versatility my DSLR provides me!