We went out for a double date to Outback a few weeks ago.  Decided we were leaving early enough to beat the crowds.  Don't you know, as luck had it?  We hit the restaurant as THREE big parties (one had 17) were being seated. So we waited an hour.  My husband wanted that Ahi Tuna!! It's his fave. Of course, had I been a little bit smarter….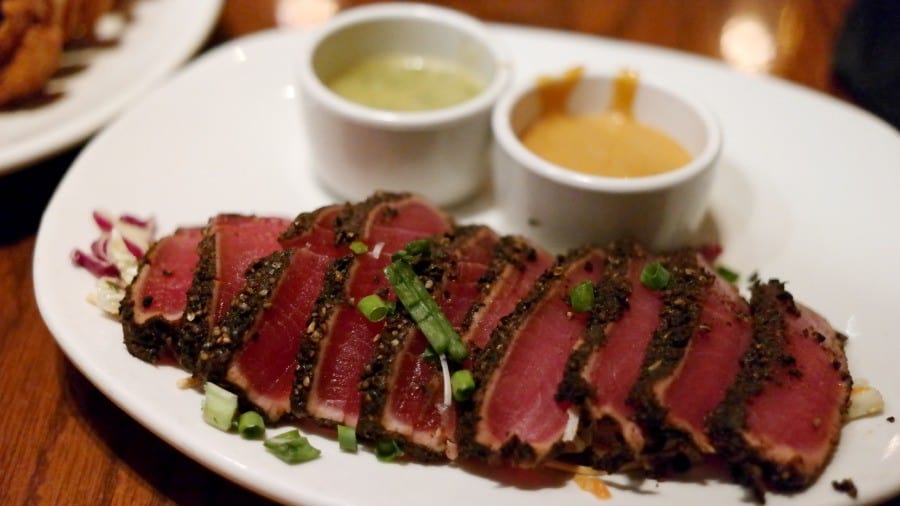 While the food is absolutely worth the wait, I have other things I'd like to do with my time than wait for a table.  Now Outback Steakhouse® is empowering guests to take control of their restaurant experience through the introduction of Click Thru Seating on Outback.com – giving anyone, anywhere access to wait time information and the ability add their name to the wait list before they arrive – helping hungry guests get seated faster.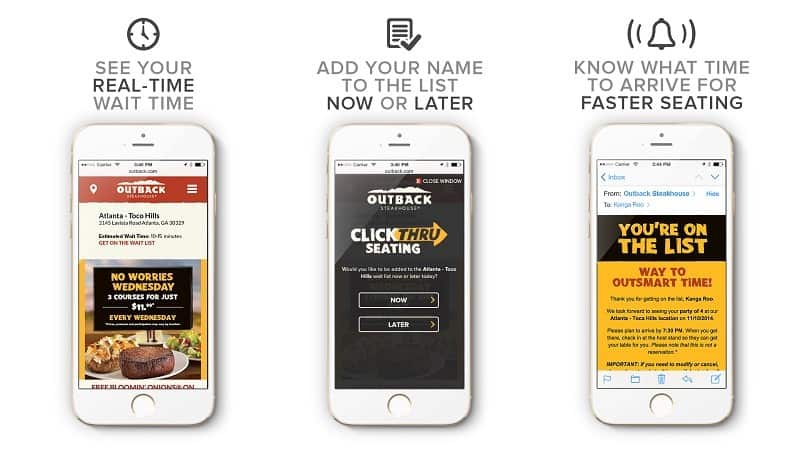 Outback recently did a survey asking consumers about their typical wait time at restaurants across the country and found that, on average, Americans have waited nearly 40 minutes to be seated at a restaurant — which is more time than it takes to cook and eat an entire meal. (They didn't ask me, but I totally am in the average!)
Guests can now visit Outback.com/seating to view the current wait time at their local Outback, and put their name on the wait list to be seated now or later. Now you can know just how long you'll be waiting until that Bloomin' Onion gets set down on the table before you.
With the busy holiday season just around the corner, Click Thru Seating is poised to help guests manage their valuable time. Our survey unveiled that on average, Americans wish there were 4 additional hours per day during the holiday season– so by using Click Thru Seating, our guests can spend less time waiting and more time checking off those to-do's. (Where do I sign up for 4 additional hours per day? I love that idea!)

This post is part of my Ambassadorship with the Outback Best Mates program.  Opinions are my own.