This post is sponsored by Arctic Cove; however, all thoughts and opinions are all mine. When I was growing up, I felt I had the coolest dad on the whole block. I am sure most of the kids on the block felt the same about their dad, but mine actually was! No matter how many monkey wrenches life threw at dad, he always kept his cool. As I have grown into adulthood, I watched my dad interact with my kids and he just got cooler every time we saw him. I married a guy who's so much like my dad, and he's one of the coolest dads around.  He is not afraid of pushing a stroller, changing a diaper or cheering his heart out at a gymnastics meet!
I consider myself a great gift giver and when it comes to Father's Day, I try extra hard. I want my husband to know how much we love and appreciate him and I try to show him through the gift we give him. Do you have the coolest dad around? Does he stay cool while other dads seem to get hot under the collar? If so here are a few gift ideas from Arctic Cove that will help him beat the heat! They have many products that will keep dad keep his essence of cool this summer. Arctic Cove has a host of products like their Multi-Wrap, Bucket Topper, RYOBI Upgrade Kit (which includes a RYOBI battery, charger kit, RYOBI ONE+ batteries are compatible with a variety Arctic Cove 18V products and RYOBI Power Tools), Cool Cave, Drink N Mist, Pump Mist, Sports Bottle and Super Cooling Towel.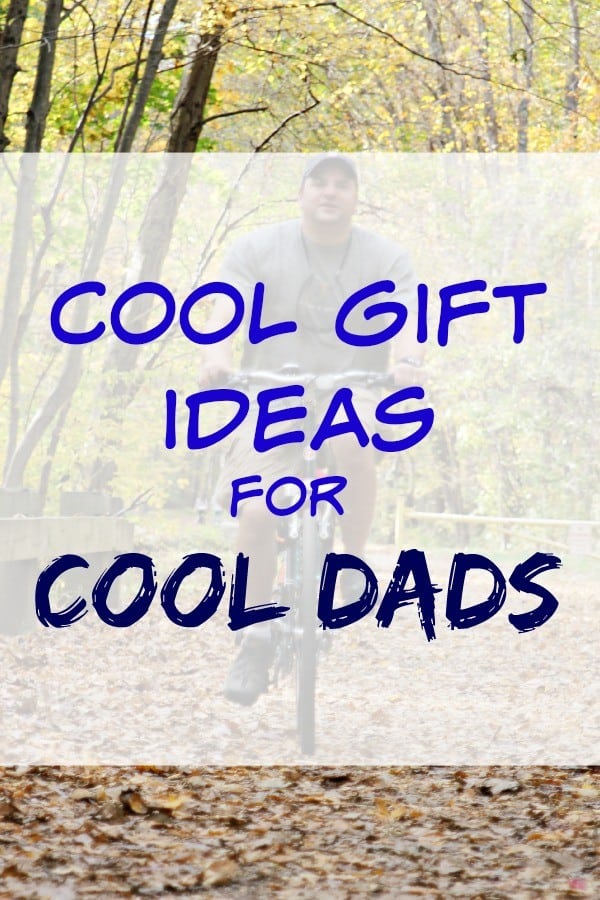 Here are my top three favorite cool gift ideas for Dad!
These ideas are from Arctic Cove I would love to give my husband this Father's Day!
Cooling Towels: My husband is an avid fisherman, so these are perfect to keep him cool when he is on the water. With it's CHILLSTITCH™ technology, an innovative advanced material, you are left Cooler, Drier, and Longer in the toughest conditions. Wear the Multi-Wrap 10+ ways in unlimited locations. To activate, simply soak, wring out, and snap.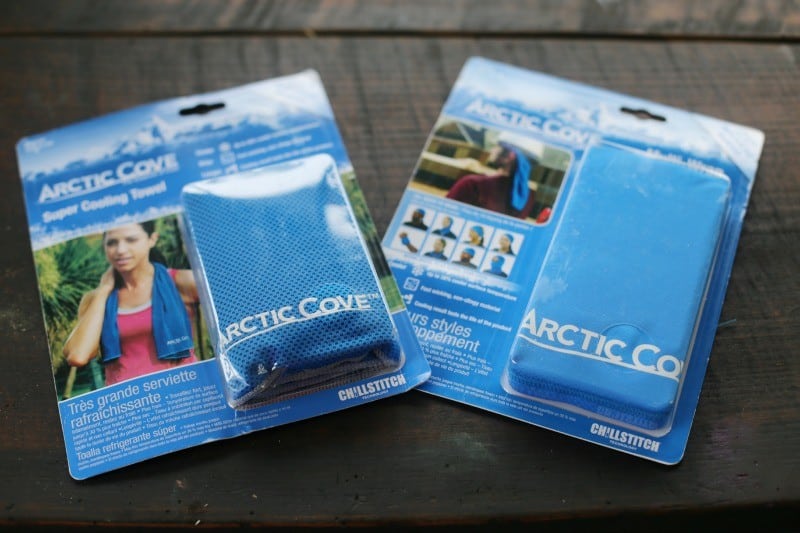 Drink N Mist: When dad is out in the summer heat, it is important he stay hydrated. With the Arctic Cove DRINK N MIST™ water bottle, he stays hydrated as well as getting a cooling mist. My husband spends a lot of time outside playing ball with the kids, building things with them, and he works outdoors a lot. He needs to have access to cold water at all times!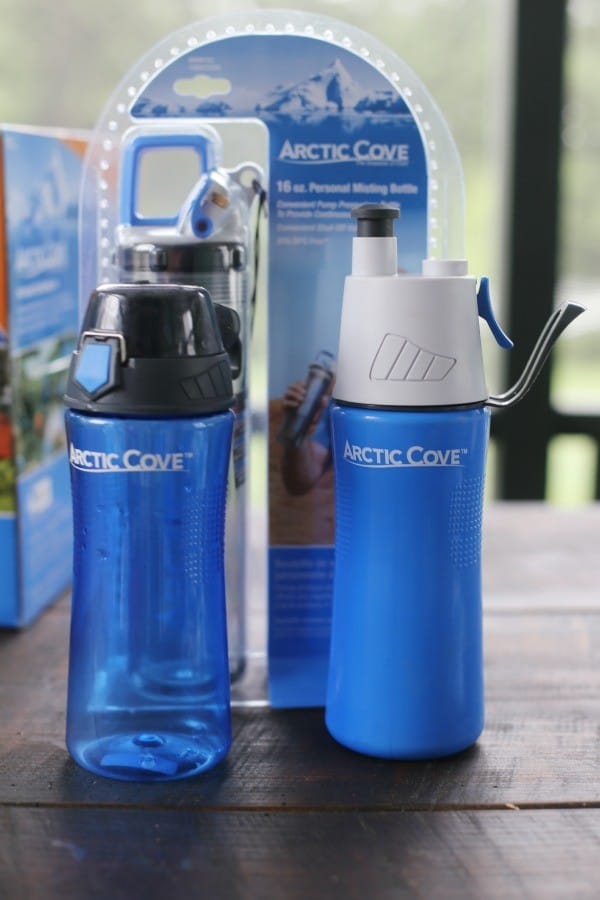 Bucket Top Misting Fan: This is a super neat way for dad to keep himself cool when he is tailgating, at the beach, the kid's soccer games or anywhere he gets too warm. Hi/Lo switch for adjustable fan with misting control, and quiet pump performance. The dual-purpose foot design is for sitting on 5-gallon buckets or on a flat surface using garden hose adapter.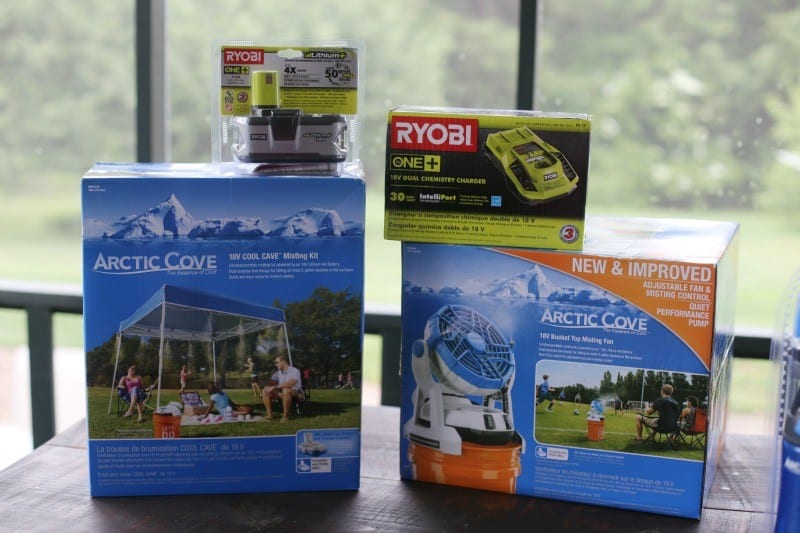 Is there an

#EssenceofCool 

dad you know? Enter him in the Coolest Dad contest! He could win some super cool gear (see what I did there?) 

http://coolestarcticcovedad.com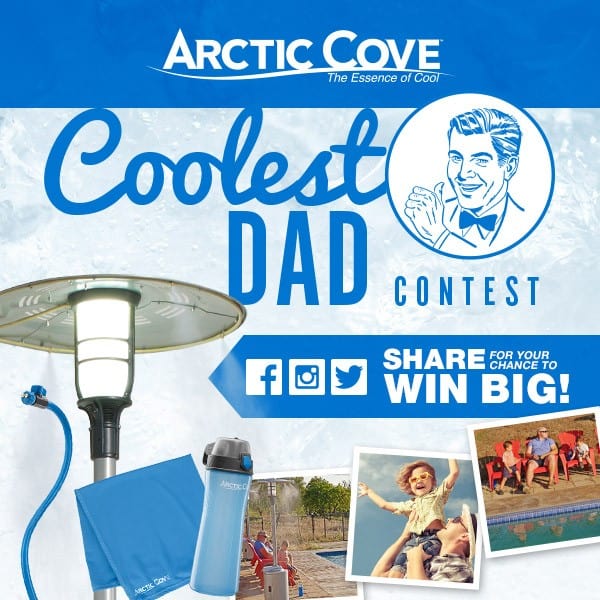 Also, one reader will win an Arctic Cove cooling kit prize pack valued at $300! The cooling kit will include the following products: Multi-Wrap, Bucket Topper, RYOBI Upgrade Kit, Cool Cave, Drink N Mist, Pump Mist, Sports Bottle and Super Cooling Towel.