My children love lemon bars for a summer time treat and recently when they asked if we could make some we decided to change it up a bit and made Key Lime Bars instead.  They have great flavor and with a little bit of graham cracker in the crust they really remind me of Key Lime pie!
Key Lime Bars
Ingredients:
1 cup softened butter
1/2 cup raw sugar
1 cup all purpose flour
1 cup graham cracker crumbs
Filling
4 eggs
1 1/2 cups raw sugar
1/4 cup all purpose flour
4-6 tbsp key lime juice
Powdered sugar for dusting.
Instructions:
Preheat the oven to 350 degrees.
In a medium bowl combine the flour, graham cracker crumbs, sugar and soften butter.  Press the mixture into the bottom of a 9″x 13″ baking pan.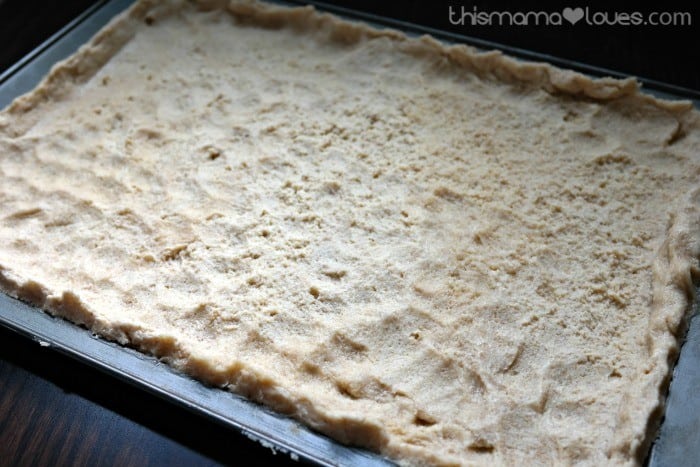 Bake the crust in the preheated oven for 15-20 minutes or until it is firm and golden brown.  You want to make sure it is not undercooked or the bars will be too chewy.
While the crust is baking mix together the remaining flour and sugar.  Add in the egg and lemon juice.
Pour the filling mixture over the baked crust.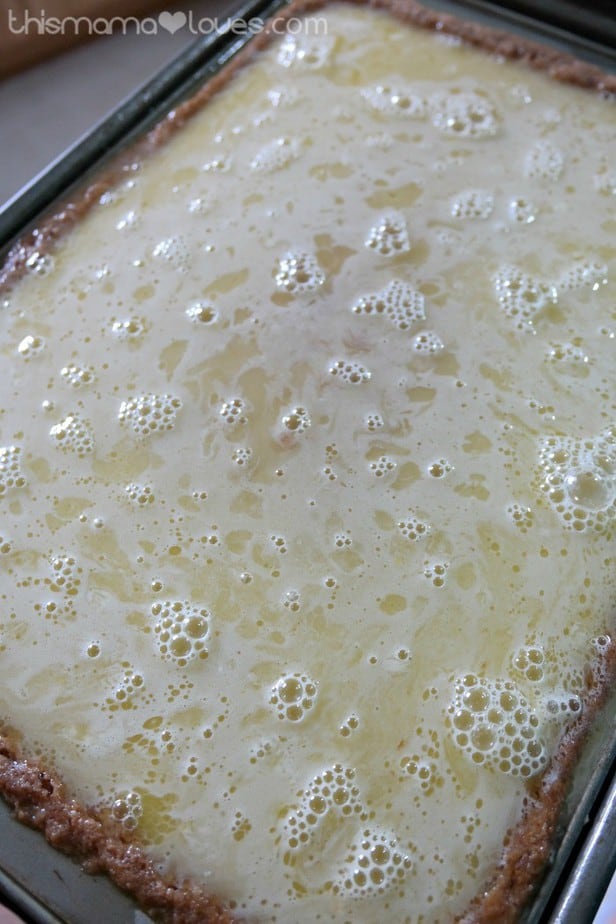 I usually place a larger baking sheet under the pan I'm baking the bars on to prevent spilling and mess in the oven.  Return the bars to the oven and bake for an additional 20-25 minutes.
Remove the bars from the oven and allow them to cool completely.  They will become firm as they cool.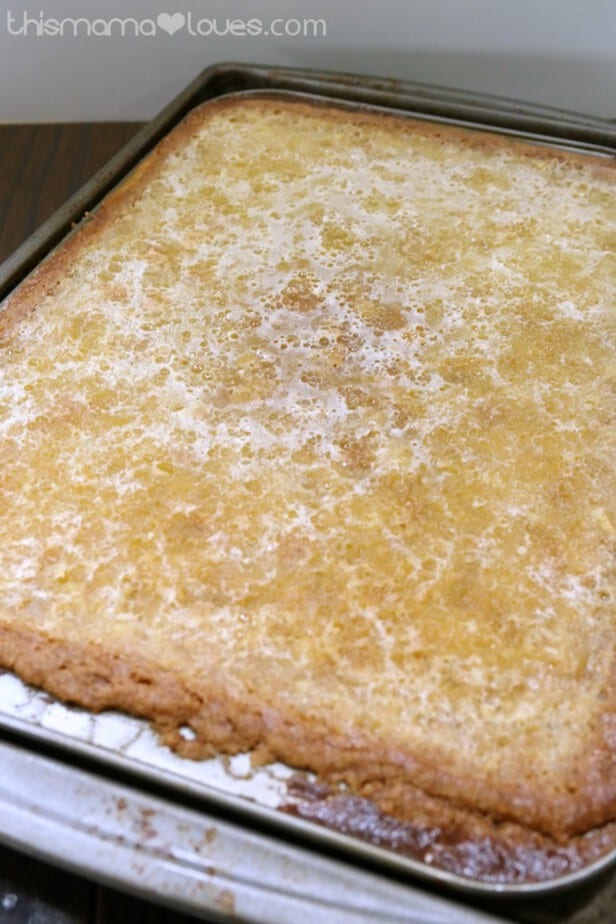 Cut the bars into 2″x 2″ squares after they have cooled and transfer to parchment paper.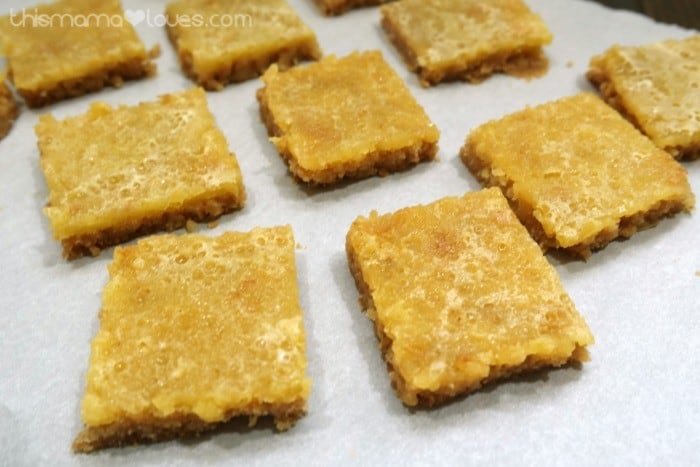 Use a sifter to add a light dusting of powdered sugar to the tops of each Key Lime Bar.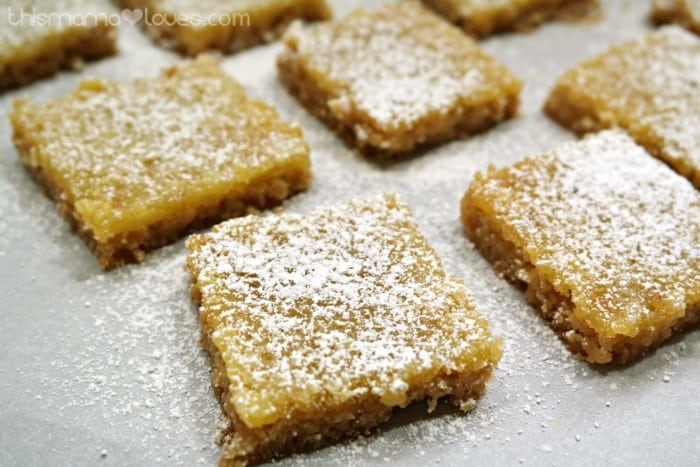 Key Lime juice does not have a distinctive green color to juice.  You could certainly add a bit of green food coloring to the filling mixture before baking if you wanted them to look more colorful.  I did not want to add food coloring to mine so they are a brighter yellow color.
These taste like summer!