I don't frequently splurge at coffee shops for a frappuccino. While I love them, they don't do much for me except empty my wallet. I mean, they TASTE awesome and everything, but if I am going to indulge, I want to do it in a way that offers my body some benefit. Using Silk Soymilk in place of regular milk gives me some added protein in my morning- which keeps my body fueled. I am NOT always the best about breakfast- so having even a little protein boost mid-morning in a coffee drink gives me a pick-me-up that I need, in more ways than one. I don't like eating a lot before I work out, it makes me feel quite nauseous, but usually after I do work out, I'm off and running errands- I don't always have time to stop for a full meal before I'm taking on the day in full force. My compromise is to have a small, simple breakfast and have an earlier, heavier lunch… but there's that hangry time in between that hits me mid-morning.
Silk Soymilk is a non-dairy milk option that gives 8 grams of heart-healthy protein per serving. It tastes delicious is cholesterol free and naturally low in fat. That's kind of a no-brainer for me when I'm looking for a way to stave off hunger pangs mid morning but am also in the mood for an indulgent (but lighter) treat.
Be sure to visit the Silk site to get a coupon off your next purchase!
Copycat Starbucks S'mores Frappucinno
Ingredients
1 C. ice
1/2 C. Vanilla Silk Soymilk
2-3 tbs. marshmallow fluff
1/2 C. cold coffee
1 tbs. cocoa powder
2 tbs. graham cracker crumbs
Whipped cream for topping
Directions
#1. Combine the ice, Vanilla Silk Soymilk, cold coffee, cocoa powder and 1 tablespoon of graham cracker crumbs in your food processor or blender.
#2. Pulse until blended.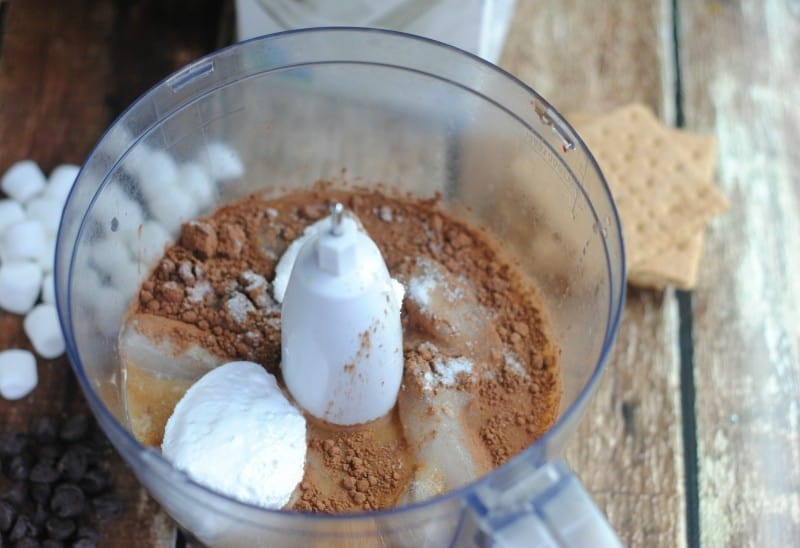 #3. Pour into desired glass.
#4. Top with whipped cream and sprinkle graham cracker crumbs on top.
*Makes approximately 2 servings.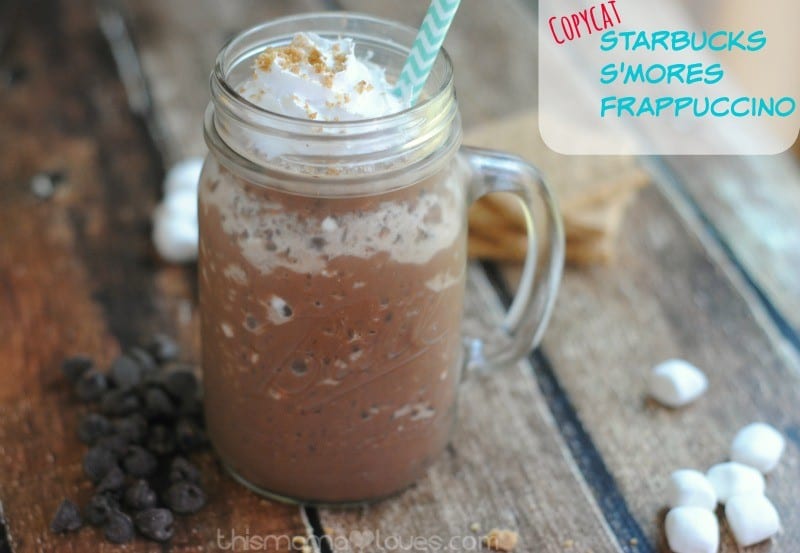 An indulgence? Yes, but with the protein you get in Silk Soymilk, you get some extra protein in your day, and you can fight off that mid-morning hangry feeling!
This conversation is sponsored by Silk. The opinions and text are all mine.