Do you love crafting your own holiday ornaments? If so, this cork angel ornament is the perfect project for you to try. You can make your own cork angel ornament using just a cork and a few other easy to find supplies. As you can see, the end result is too sweet to miss. Take a peek and see how you can get started crafting your own!
Cork Angel Ornament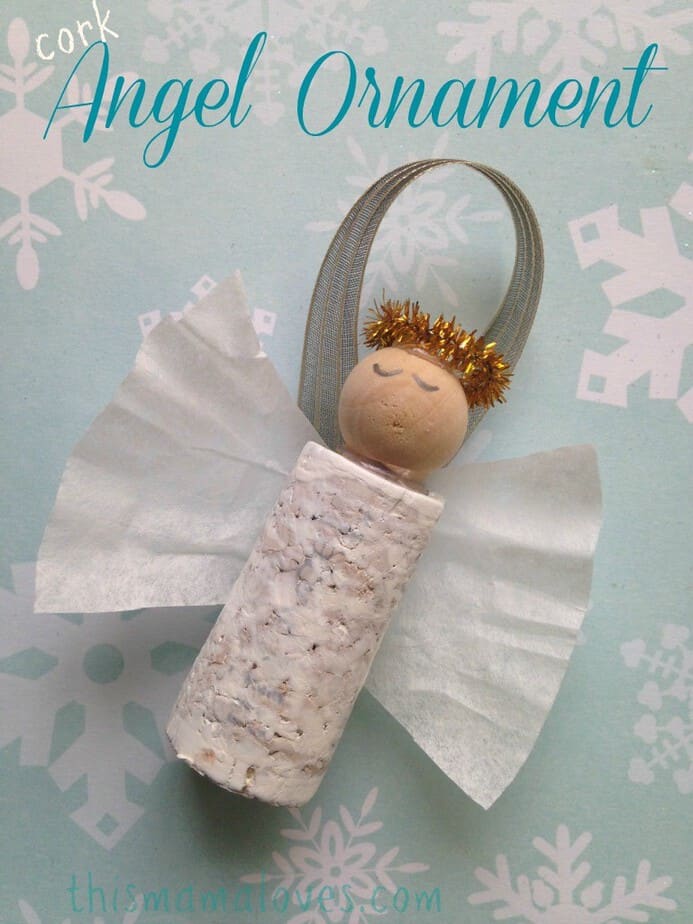 Here is what you will need:
1 cork
White paint
Gold or silver pipe cleaner
Wood doll head (check the wood craft section of your local craft store)
1 coffee filter
Ribbon
Hot glue, glue gun
Paint brush
Scissors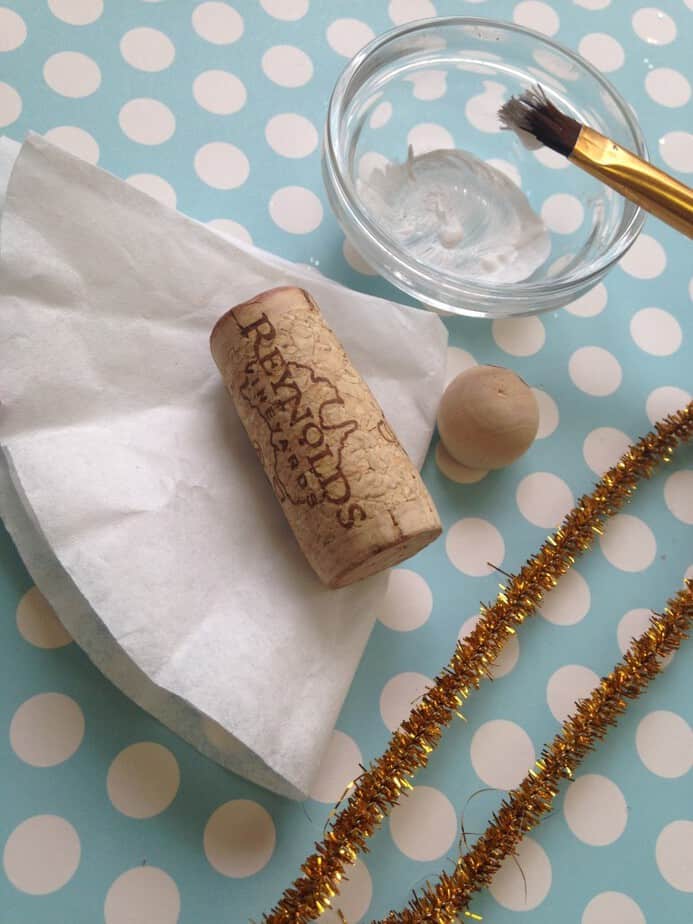 You can use old beverage corks you have on hand, or buy a few at your local craft store. I posted on Facebook asking if anyone had some around, because we are making these at church with the Sunday School kids and several ideas I had to check were: local bars, wineries, restaurants, Whole Foods (they have had a cork recycle bin in the past).  Ask around before you head to the store if you want to save some money!
Directions:
1. Begin by applying two coats of white paint to your cork. Simply brush the paint on, and allow it to dry thoroughly.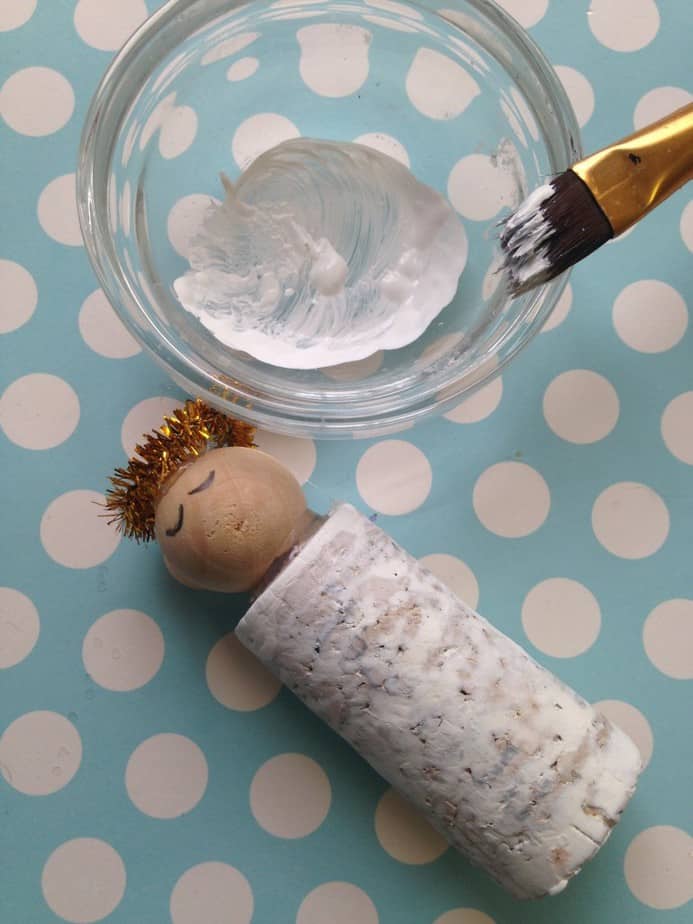 2. Once the cork is dry, you can attach the wood doll head. Add a generous amount of glue to the bottom of the head and press it to the top of the cork. Hold in place until secure.
3. Cut a small length of silver or gold pipe cleaner and twist it into a loop. Add a small dab of glue and press it to the top of the doll head. This will act as the halo.
4. Using the coffee filter, cut out two small triangles. Glue the triangles to the back of the cork so they look like wings.
5. Cut a length of ribbon to use for hanging. Loop the ribbon and glue the ends to the back of the cork.
6. Finish the angel by drawing a face on the doll head. Use a pencil and make some simple crescent shapes for the eyes.
Your cork angel ornament is now ready to be enjoyed. Hang it from your holiday tree and enjoy it all season long! These would be great attached to gifts as well.