This post is supposed to be sponsored by Orville Redenbacher's Popcorn via Mode Media
A fun and affordable family night out at the movies is no farther away than your own backyard. With a sheet, projector, your favorite DVD, Orville Redenbacher's Popcorn and a few toppings, you can transform even your driveway into a theater that the whole family will love "traveling" to. You can make your event as simple or as elaborate as you like, but creating a popcorn bar fits well in either case and adds a fun, unique twist.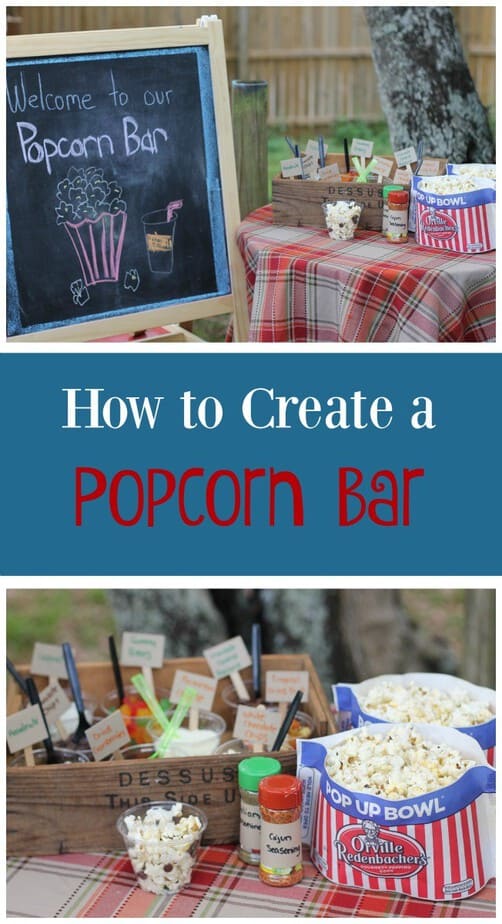 How to Create a Popcorn Bar
Grab some Orville Redenbacher's Pop Up Bowls; they come in a variety of flavors like Ultimate Butter, Movie Butter, low fat SmartPop!, and Kettle Korn. I even found them in mini bags, perfect for individual fun!
Next you will want to grab some extras to go along with your popcorn. Set out a couple or really make it a party and lay out a big toppings spread.
Topping and Add in Ideas:
Gummy bears
Chocolate chips
Parmesan cheese
Italian seasoning
Shredded coconut
Marshmallows
Nuts-peanuts, almonds, walnuts, pecans
Ranch powder
Dried cranberries
Bacon pieces
Broken cookie pieces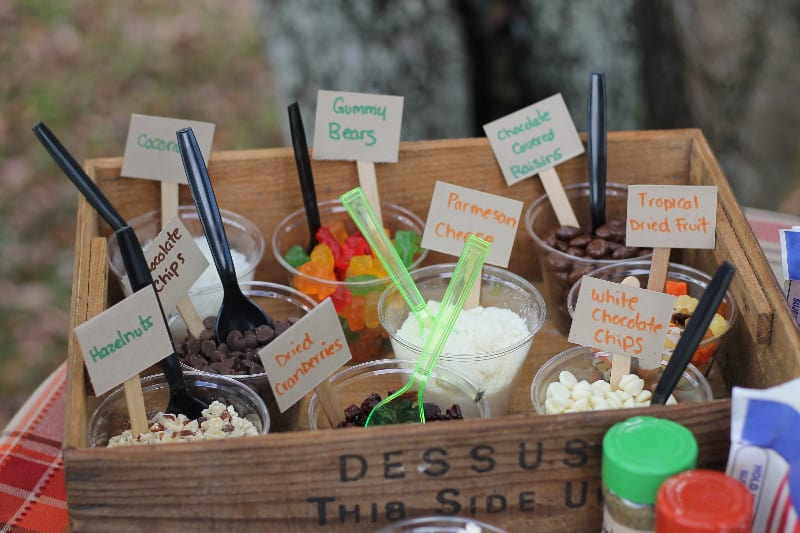 Finally, set up a table with a colorful tablecloth, bowls, cups, drinks, your chosen toppings and Orville Redenbacher's Popcorn bowls. Add labels and tags not only as a pretty decoration but to identify your toppings and add–ins.  I cut up craft card stock to make my labels, glued them to craft sticks to put in the cups, and added a spoon for each.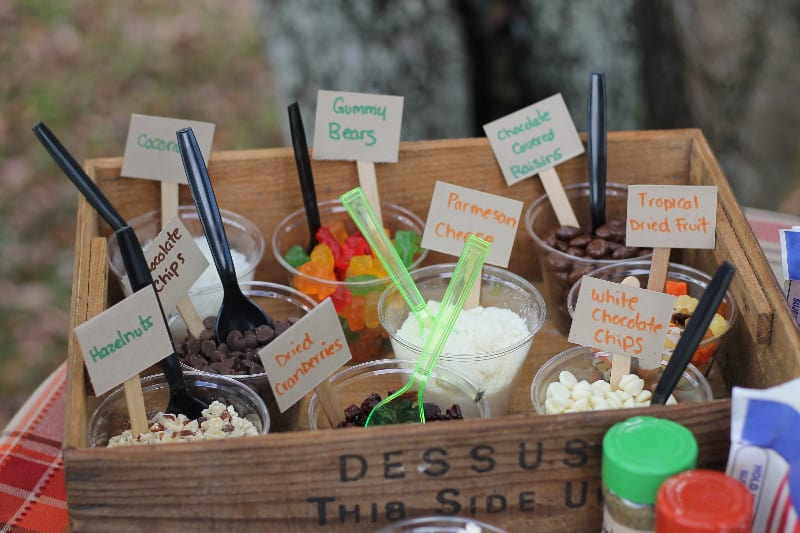 My favorite? I added dark chocolate chips and coconut to my popcorn to create a flavor like one of my favorite candy bars-delicious and sweet!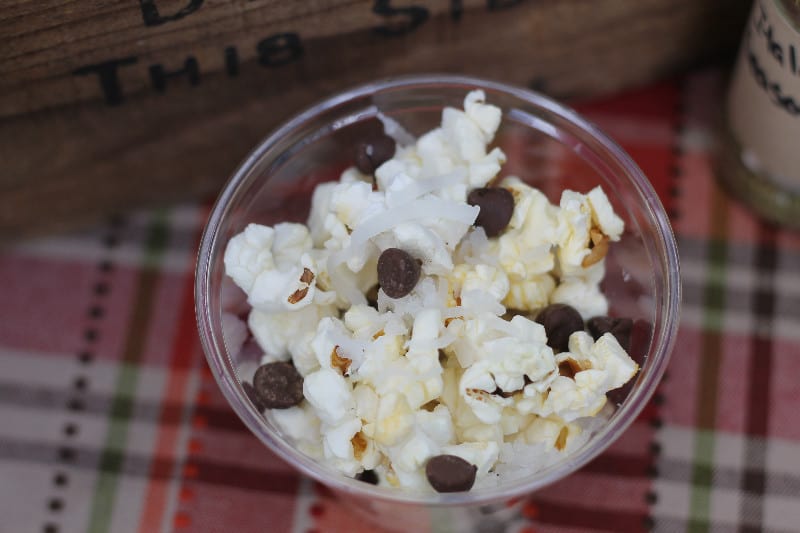 Try going with a theme; watching a circus-themed movie? Use red and white striped fabric for a tablecloth and include snacks like circus peanut candy.  Grown-up spy movies? Throw a piece of black satin fabric over your table and serve everything in martini glasses to set the mood.
Popcorn bars are not just for outdoor movie theaters, though. They make a great setup for football games, birthday parties, even for Christmas Eve!